Vintage Inspired Style Handmade Jewelry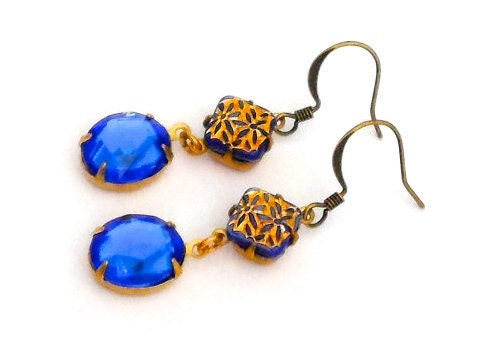 Visit malves1009 and you'll see that
this artisan
has many talents that come into play when creating jewelry. First of course is her design skill; Michele has a great eye for color and composition. Beyond that her jewelry itself shows these talents off.
I've been watching
this shop
just get better and better. From her early "upcycled" jewelry made with recycled vintage parts, her inventory has grown in a substantial way. You'll find
handcrafted copper
jewelry,
Kumihimo
pieces,
crochet chokers
, and
vintage style
jewelry made with new "antiqued" finish brass findings like the
earrings
shown
above left
. The square and oval cabs are vintage glass. The metal parts are new ...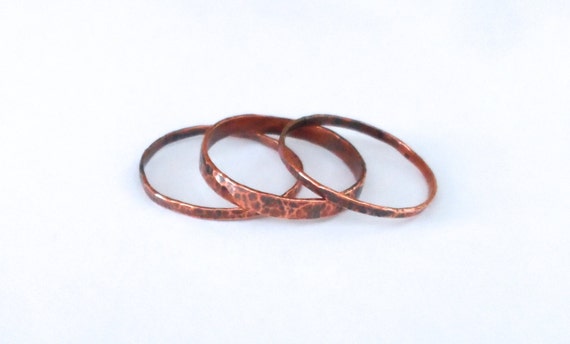 Stacking rings are fun to wear and very popular! These copper stacking rings were hand forged, and they have a beautiful
hammered texture
.These were soldered closed - with lead free solder - by Michele.
Many people LOVE
copper jewelry
! Copper has a warm red color that looks great with any skin tone. This is a really nice set of three rings that can be worn together, on different fingers, or one at a time!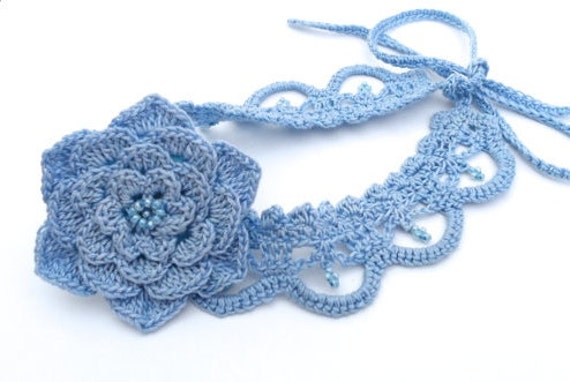 On the left is one of Michele's original design crochet
choker necklaces
. This pretty choker is embellished with matching blue seed beads. These pieces are popular for weddings; there are many colors available in this shop, to they can be coordinated to the dresses worn by your bridal party.
The centerpiece is the Gardenia flower. This flower is removable; it can be placed anywhere along the length of the necklace, and it is a pin! This means it can be worn alone as a brooch with a favorite blue dress.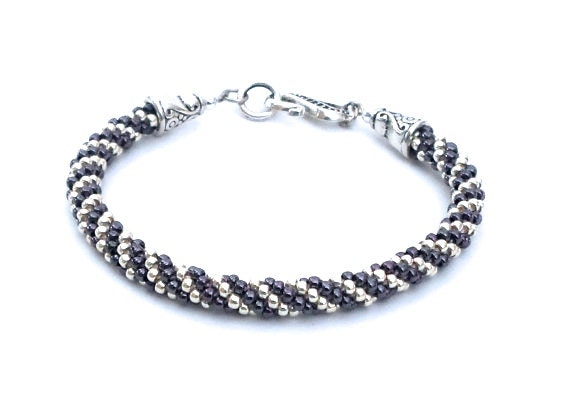 On the right side is an example of what Michele can make using the Japanese
Kumihimo
technique. This is a method of braiding that has many
variations
, depending on how many strands are used to construct the piece. Some are made without beads, as fiber jewelry like
this one
!
This pattern resulted in a beautiful
spiral design
bracelet that is very stylish! The purple and silver colors are fabulous together. These bracelets are strong and light in weight; and are very affordable, as all the jewelry offered here at malves1009 is.
Fashionable handcrafted jewelry is affordable when you shop at malves1009! Visit today ...