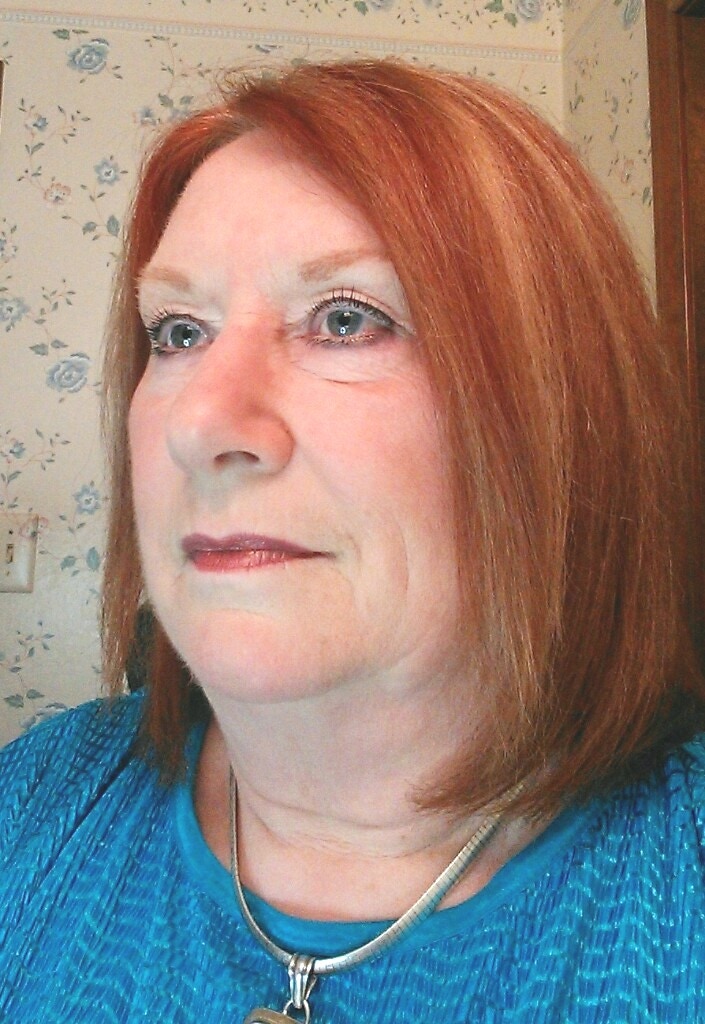 Hello - I'm Nancy Russell. My Etsy shop is named
NancysCrystalFantasi
, and the shop is where you'll find my latest necklace, bracelet and earring designs.
My handcrafted jewelry features a lot of color, and I design many pieces with a theme or an occasion.
I offer a line of
Bridal and Wedding jewelry
, featuring pearl and crystal pieces for the Bride and members of her party.
I love making
Holiday
themed jewelry so there's always something fun to wear in my shop on special occasions!
And my line of
School Team Spirit Jewelry
has become very popular! Made with school colors, logos and slogans, fans of our local school teams have a fashionable way to show their support!
I've always loved jewelry, always wanted something to match every outfit in my wardrobe but my budget wouldn't allow for that. Ha!
I saw the jewelry that two of my co-workers were making - and selling - and decided maybe I could learn to do that, too.
Another co-worker and I began learning from them when we formed a sort of in-office lunch-time jewelry making class.
I learned the basic skills of stringing, crimping, etc. from them.
After I retired I began expanding into other
areas mostly by watching or reading tutorials on the Internet.
I made my first (good) piece of jewelry about six years ago while I was still working in public school administration.
Once I made my first piece I was hooked.
After I retired, I opened up my Etsy shop in October 2010. My very first sale wasn't in the Etsy shop, it was a local sale--a Christmas necklace and earring set made with all Czech crystal cube beads.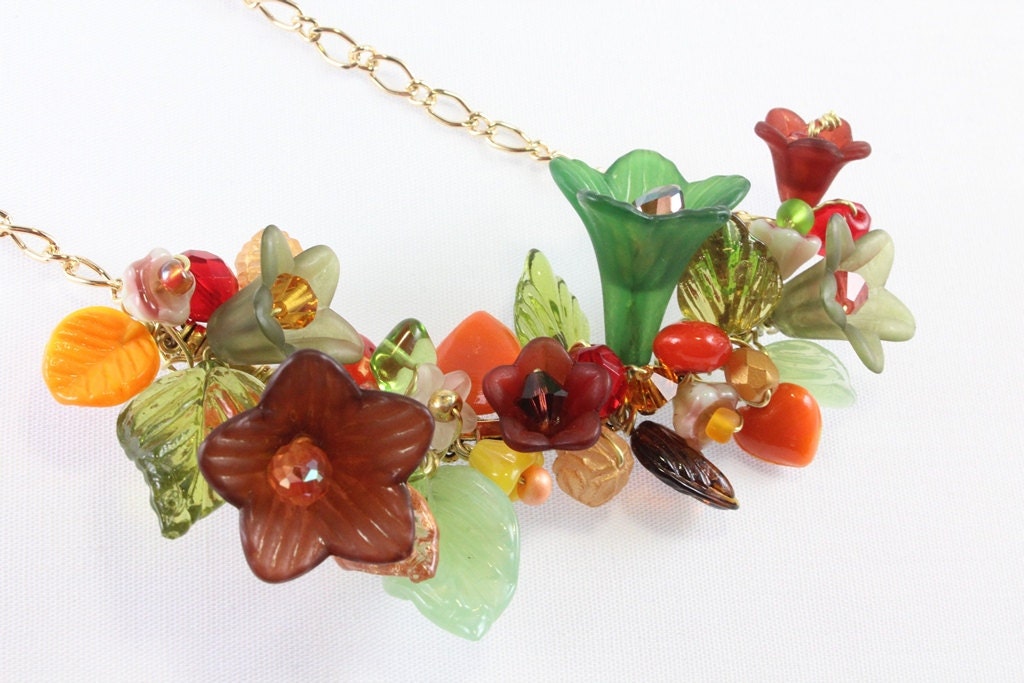 I love being able to work with many different materials including gemstone beads, Swarovski crystals, sterling silver and gold filled wire.
I love color, both bright and pastel, and I love to mix colors and textures.
So I suppose I would have to say that many of my pieces have been inspired by color palettes that have caught my eye.
But I have a lot of fun making my glass tile pendants, and just discovered how fun it is to work with resin coated digital images that I make in Photoshop Elements.
I love using ice resin in pendant trays to seal my digital images!
My team spirit line is becoming one of my favorite group of pieces.
Those are necklaces and bracelets with glass tile pendants of school/team spirit slogans or logos. They have become pretty popular.
And I've really begun to appreciate good tools.
Whatever tool I'm using at the moment becomes my favorite tool. When I tried to imagine having to do without a certain one, I kept thinking about them all.
I suppose I'd have to say all my pliers are my most vital tools, though.
I've been having so much fun learning new jewelry making methods! Each new project I take on teaches me new skills.
My husband wants a paracord woven bracelet with the local high school mascot on it, so I guess that's the next project I'll be learning to create.
But on a more serious note, I really want to learn soldering using my mini-torch so I can do more metal working.
I'm active on these Social Networks:
Facebook:
www.facebook.com/nancyscrystalfantasies
Twitter:
twitter.com/Crystal_Fantasy
Pinterest:
www.pinterest.com/texasnan/
Stumbleupon:
www.stumbleupon.com/stumbler/baylorgal
Google+:
plus.google.com/+NancyRussellNCFJewelry/posts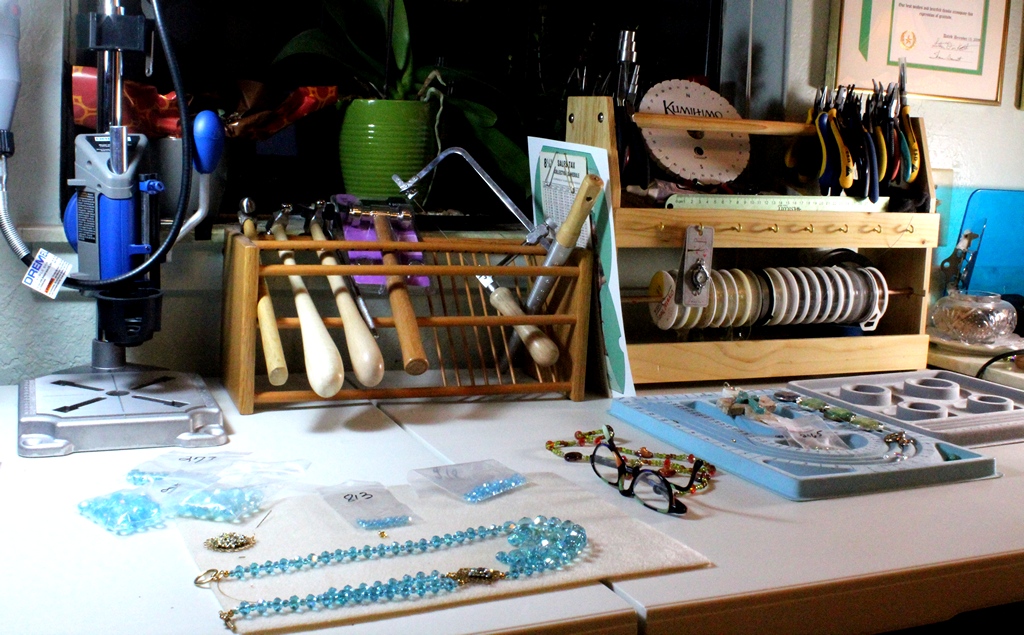 This is my fun place!
Setting up at a local show!










Here's a look at what's in my shop ...