Hello! I'm Jennifer, the artisan at
JBowerEngraving
, my shop on Etsy.
There hasn't been a period of my life when I didn't like jewelry, it started young for me! I started making bracelets with beads and string as a kid.
As I grew older I looked for unusual items or vintage pieces to assemble into brooches and necklaces.
It's only in the last 4 years that I got heavily into engraving.
I love hand engraving; I've always been an artistic person and particularly love calligraphy and typography.
A few years ago, I met a man who was a hand engraver and completely fell in love with the art.
Engraving was a natural transition for the type of artwork I was already doing. A hand engraver I know was willing to take time to show me a few pointers to get me started in engraving. I decided right away it was something I wanted to pursue and purchased the equipment so that I could get started on my own.
There aren't any people near me who teach engraving so I'm mostly self taught with a lot of trial and error. Engraving is something you just have to get the feel for. It takes a lot of practice and I'm still learning.
I enjoy engraving silver and brass more than other metals.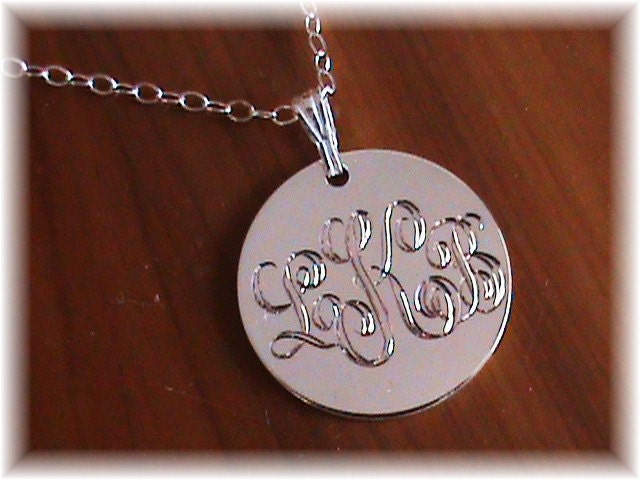 I'm very inspired by vintage jewelry, the Art Nouveau period and things found in nature (specifically birds, leaves, insects, etc.). This is why you'll find much of my jewelry depicts natural objects, like the Bee and Tree of Life designs, pictured above.
There are many others, like my
Teeny Tiny Dragonfly
, or my popular
Bird on a Branch Necklace
. But my most ordered items are designs with
Monograms
,
Initials
,
Double Initials
and
Leaf Script Initials
. Personalized jewelry is very fashionable and popular!
Most of my business is making pendants but I'm currently working on some ring designs and finding that I really enjoy that. Engraving rings is totally different for me than flat pendants.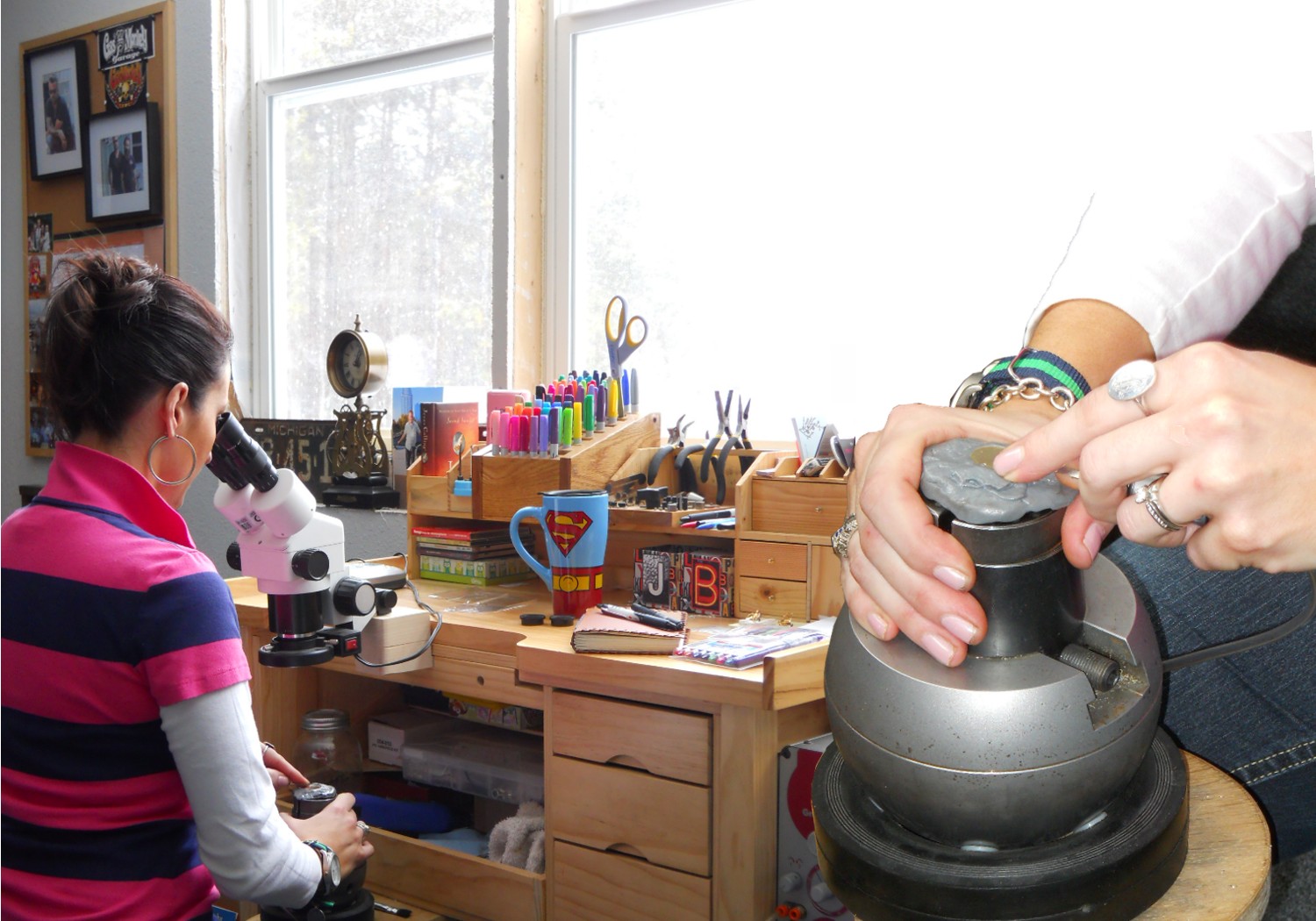 Engraving is an old art form, and the tools used are the same tools that have been traditionally used by engravers for centuries.
I couldn't do what I do without graver blades for engraving but even more basic than that is a pencil. All of my engraving starts with sketches so it's essential!
Of course SOME of the tools are more modern! As you can see, I work while viewing through a microscope, and use modern tools to help me hold the work in a comfortable position as I carefully remove metal a bit at a time.
Engraving gives this antique pocketwatch an entirely different appearance!






Instead of using a brush, pencils or pens to add a design to metal, I use a graver to draw lines, creating my artwork by removing metal. I do this by hand - not with an engraving machine.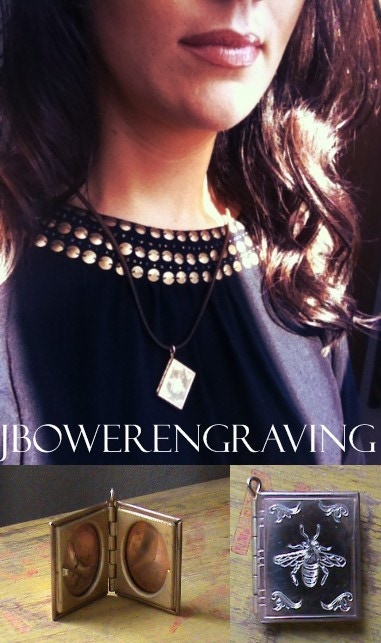 Like most people I am always improving my skills and adding new techniques that help me to grow my business by offering new and different items to my customers. I'm currently learning how to solder silver, which will help me create other types of jewelry. I would very much like to learn stone setting and hand cutting with a jeweler's saw.
This is a fairly new business, and I am just learning about social networks. You can find me on Etsy, of course. And Facebook. I have the beginnings of a website, which will grow over time.
Please visit me here:
www.etsy.com/shop/jbowerengraving
www.bowerclocks.com
www.facebook.com/pages/JBowerEngraving/291327674247201
I hope you enjoyed your visit. And I hope you've learned a bit about me, and how I create!
Here's a look at what you'll find at JBowerEngraving ...