May 11 is Mother's Day in the United States, and while pampering Mom with breakfast in bed and a coupon for the local Spa is great - and appreciated - it really is nice to have an actual gift to help her remember the day as a special one! One of the best ways to do this ... is with jewelry!
Of course the JET membership has been busy making goodies for Mom, and they all want you to have these fabulous gift ideas in hand before the big day arrives. So without further delay, here are a few suggestions from me!
Moms are busy people but they do like to look good, and jewelry is a big help ... especially jewelry that's easy to spot! Earrings frame the face ... and so they're front and center!
These pretty lucite flower earrings are made with top quality brass leverback earwires and findings. The shaded ombre floral components are beautiful, and complete the vintage look. Made by Cheryl of
DesignsByCher
, these pretty earrings will please any Mom and they'll be appreciated all year!
Visit SatinDollCo for a great variety of earrings! This shop
features very affordable, unique jewelry for the fashion conscious woman. You'll find earrings of every type in this shop - dangles, hoops, colorful, earthy ... there's always something for Mom here. Right now the Owner / Designer of this shop, Gaetana Parris has over 170 pair listed in
SatinDollCo
for you to choose from!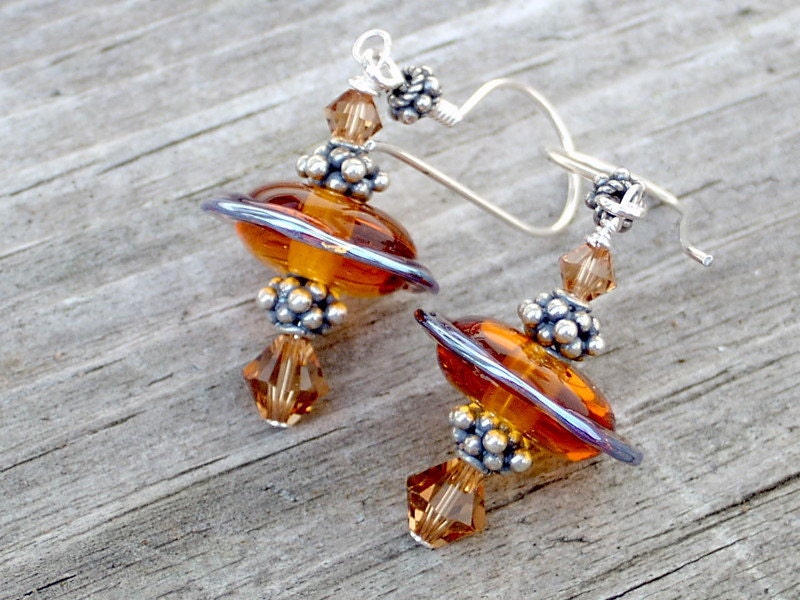 Maybe your Mom is a bit well ... unique. Does she like things that are just a little quirky? Edgy? Does she like to wear something you're just not gonna see everywhere? Debbie, the Artisan Jeweler at
stoutdg2
has something that might just be in your Mom's orbit. Admittedly, Debbie calls them "
Organic Shaped Lampwork Bead Crystal Sterling Silver Earrings - Fall Leaves
"
. I don't know ... Looks to me like they're actually alien spaceships ...
Keeping with the quirky thing ... There is a new way of looking at earrings that says ... as long as there are design elements in common, they don't need to match to be a pair. This is called asymmetrical design. We have a couple of members who do this very well. Laura Stamper is one of them!
The earrings on the left are a great look at asymmetry. They are different. But ... they do go together! These amazing earrings are made with natural rough gemstones and sterling silver.
Find these in Laura's shop: laurastamperdesigns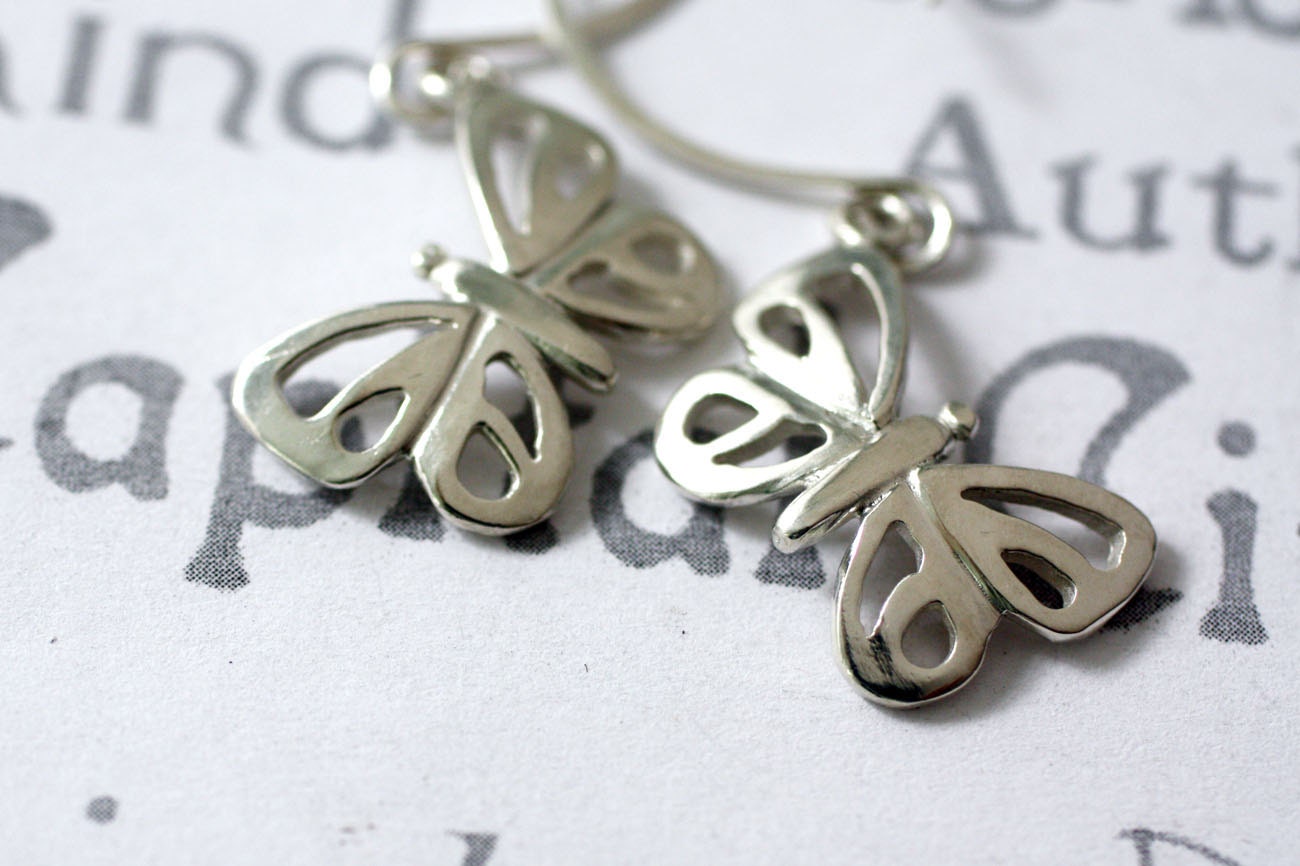 Every Mom loves butterflies! This pair from Barbara at CapitalCityCrafts is so cute ... they're done in a contemporary style and are just the right size! These dangle from a wingtip, so they appear to be flitting around ... like butterflies should! Simply fabulous worn with just about anything Mom has in her closet, she'll wear them again ... and again!
(IF you can give them up) ...
Find HUNDREDS of items for Mom created by talented JET members here: Gift Ideas for Mom from the JET Team!