Like New and Redesigned Vintage Jewelry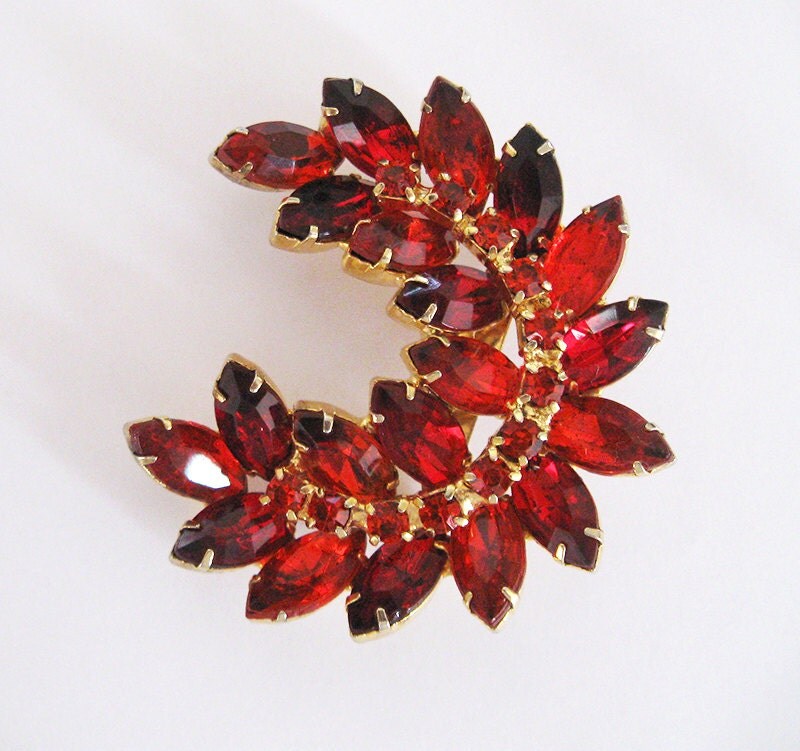 Many jewelry lovers collect vintage jewelry featuring glass rhinestones, plastic or glass pearls and plated metals. Why? The sheer beauty of the designs! Just look at the "ruby" brooch
on the left
...
Many of these pieces were created to mimic styles worn by celebrities - no different than people who follow current trends, trying to create affordable versions of the jewelry seen on popular actors and actresses at award shows.
The fact is - jewelry does not have to be expensive or even "real" to be beautiful!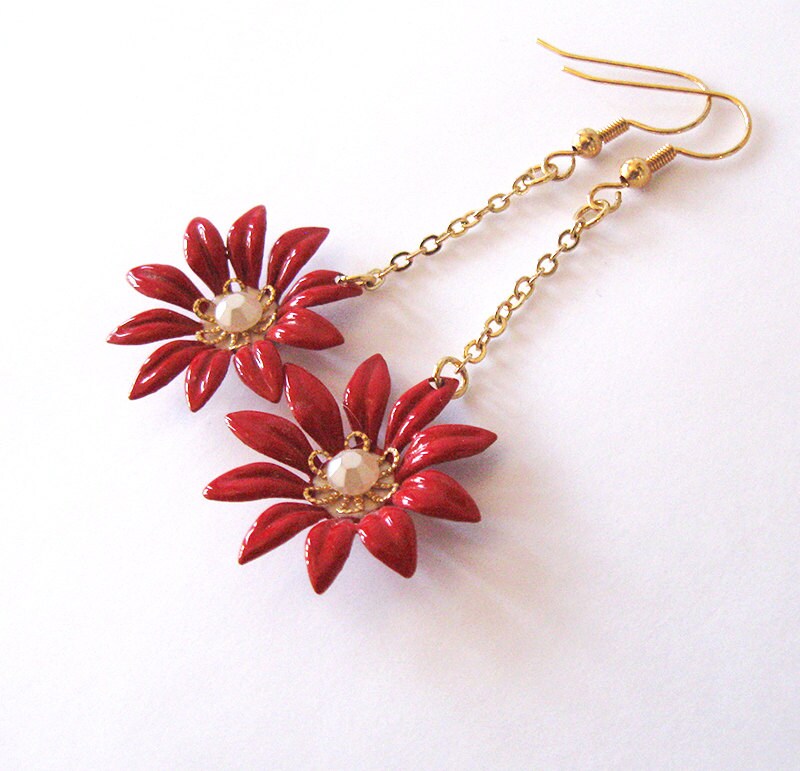 Here's a fantastic example of a "rescued" vintage piece ... The enameled flowers in these dangle earrings are from the late 1960s. The pearlized center cabs and the gold petal components they sit in are also vintage, but from different pieces.
The chain and ear wires are new, and were added by Phylly when she redesigned the cool floral dangle earrings
at right
.
People sell unsearched boxes of jewelry at garage and yard sales, flea markets and swap meets. Some of the pieces in these lots are broken and can't be repaired. Many times there are usable parts that can be used to create "new" items from them! This is a great way to recycle things that would otherwise be thrown out and dumped in a landfill.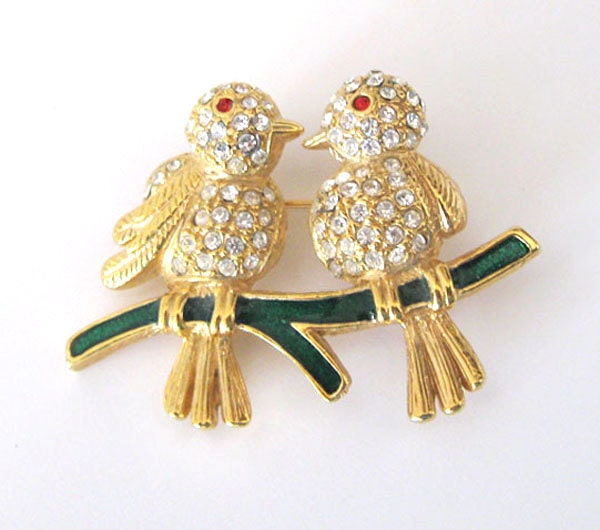 These Lovebirds would be a really nice gift for Valentine's Day! They're in excellent condition; no missing
rhinestones
, the enamel is bright with no chips, and the pinback is in good working order.
Many of these
brooches
were worn until they broke; rhinestones dropped out or the plating wore off. This makes the remaining pieces in good shape valuable to collectors.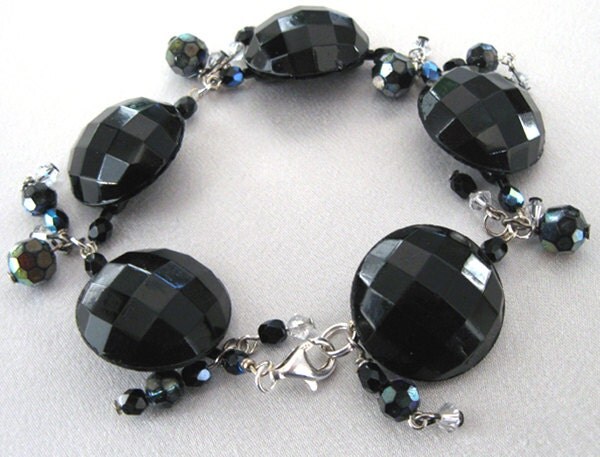 The bracelet
to the right
is a redesigned,
upcycled
piece made by this artisan. The five big faceted components are glass buttons. They're accented with various Czech glass beads and Swarovski crystals to add sparkle. The findings are silver.
This amazing new creation made with vintage buttons is just one of the "delights" you'll find in this jewelry maker's very interesting and wonderful shop. This is a great place to spend your lunch hour rummaging around for something special!