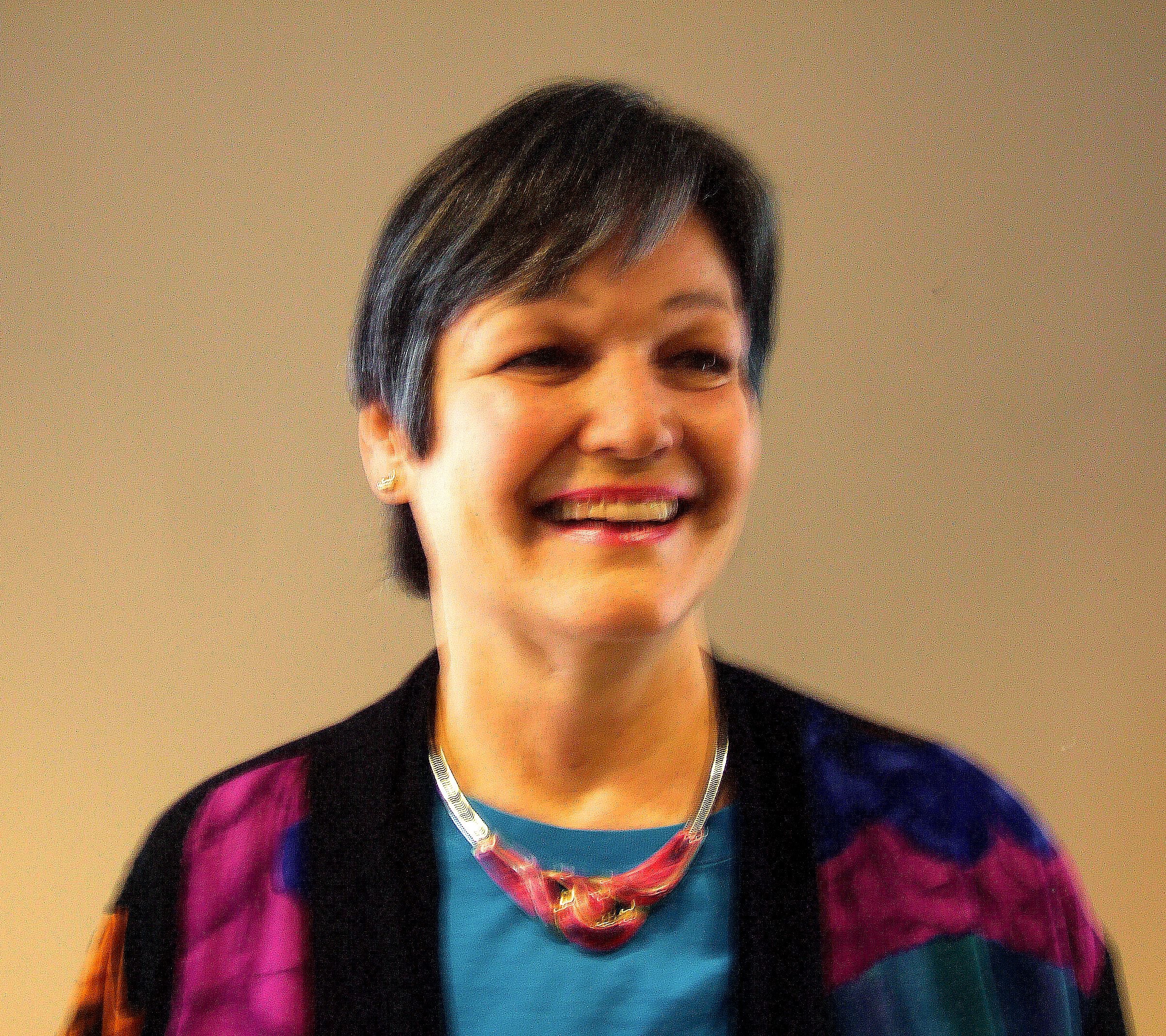 Hello - I'm Delores Malcomson, owner of
JewelrybyIshi
on Etsy!
I started beading in the spring of 2009, as a desire to add some simple stone jewelry to my art gallery (
Ishi Gallery
) on Etsy.
I thought that it would be interesting to incorporate a few natural stone necklaces into the gallery, to complement my
painted rock artwork
. Not knowing anything about beading, I solicited the aid of a friend. I wanted to add a clasp and a pendant to a string of natural stone beads to make a necklace. She happily taught me how to do this. Then she talked me into going on a tour to a huge jewelry supply warehouse, that has beads and pendants from all over the world. Right then and there, I was bitten by the beading bug!
I met several other beaders on the tour, and a small group of us decided to meet once a week to bead. The women were very encouraging and willing to teach me all that they knew about the art of beading and making jewelry. Little by little, I was learning the basics of beading and building up my own collection of tools and supplies. Soon, my gallery became overwhelmed with jewelry creations (no longer looking like a gallery!) so I decided to open a third Etsy shop - Jewelry by Ishi - for my jewelry creations, and also my collections of
Vintage Designer Jewelry
.
I sold my first piece of jewelry in 2009 from Ishi Gallery to a lovely woman in Saint-Petersburg, Russia. It was a beautiful necklace made with a Vintage red and gold Chinese cloisonne fish pendant that I beaded with yellow quartz beads, red coral, freshwater pearls and gold plated beads.
I get inspiration for my jewelry designs from everywhere and anything. I can look at a pendant and the design and colors in it will start the creative process of designing a necklace for it. Next I'll go looking for beads and accents that will complement it. Sometimes just seeing a design in nature will inspire me to create a piece of jewelry.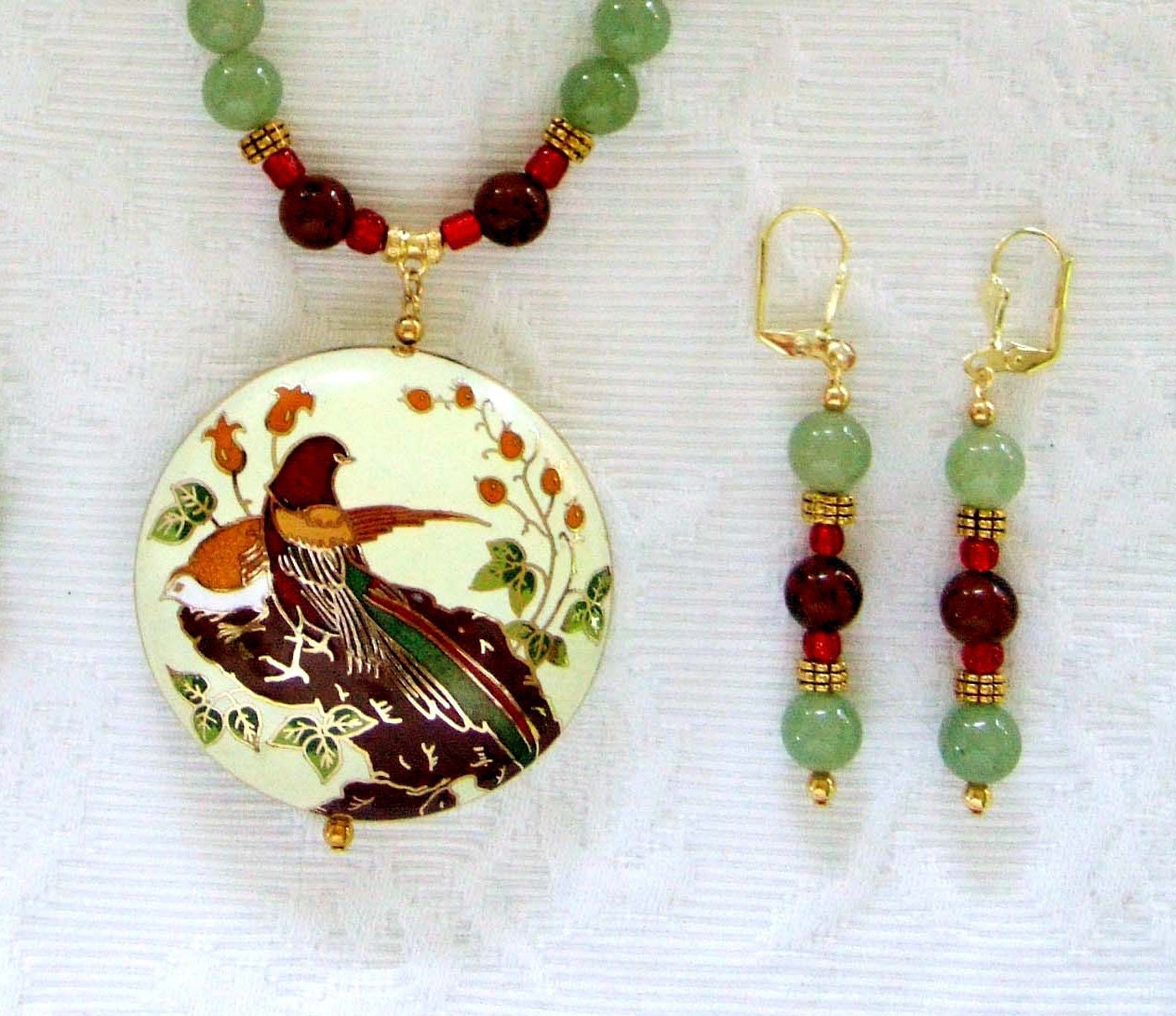 Inspiration is all around me and just comes up in me, as well. I can see a piece of jewelry in a magazine or on someone that will spark an idea for a design. My design will not look the same, but elements of what I have seen will be incorporated into my own design.
Designing and beading my own creations has led to the never ending pursuit of searching for interesting and beautiful pendants and beads that will allow me to create unique, one of a kind jewelry pieces.
I especially favor Vintage Chinese cloisonne, hand carved cinnabar, hand carved stone, Mideastern inlaid stone metal pendants and beads, Dichroic class, semi-precious stones, coral, abalone, other shells and
freshwater pearls
. I also love to use lots of accent beads in the form of metallic gold, silver, copper, brass, and pewter metal spacer beads.
Initially I started out making only necklaces, but I have been expanding my interests to designing and creating
earrings
and bracelets. I have recently learned how to make some of my own custom designed findings. Now when I desire to make a particular pair of beaded earrings or a special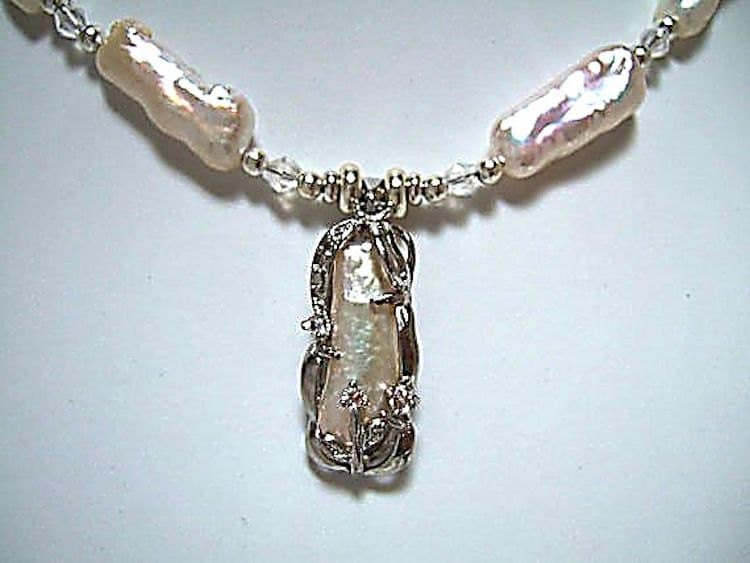 pendant that requires a unique finding, I can create it myself.
My favorite tool is round nose pliers. It allows for more creative work, since I can create loops and circles. I look forward to creating my own pendants with polymer clay, and it would be fun to create pendants and beads with Silver Metal and Copper Metal Clays.
It would be wonderful to learn how to work with metal and enamel to make cloisonne pendants, using my own designs. Wire wrapping is of interest to me and something that I would like to learn to do. Bead embroidery is a beautiful art that I would love to learn and to incorporate into my shop.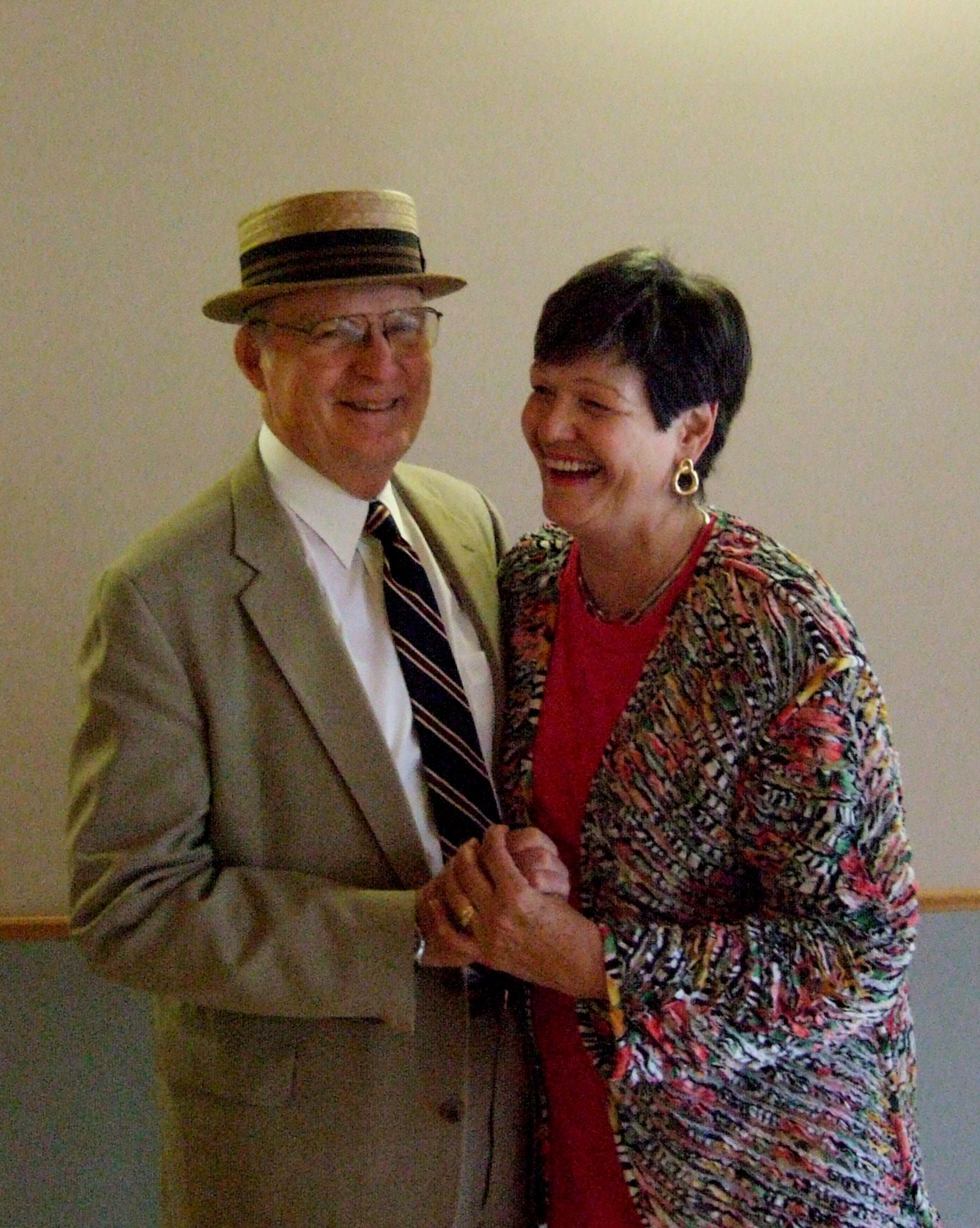 I love all sorts of animals and creatures, and over my lifetime I have had many! Currently, my husband Jack and I have 3 indoor cats (Betsy, Shadow, and Tiger) and lots of wild outdoor birds that we feed in the yard, and who keep our cats entertained at the sliding glass doors.
We also have a resident squirrel (sometimes two) and some years a chipmunk or two, that run all over the back yard and hillside keeping all of us entertained.
Jack supplies them with delicious nuts, seeds, and dried fruits to pamper and bribe them into staying around. The skunk wanders through the yard every night to nibble on any leftovers. She is very pretty and we enjoy seeing her.
Then, there are the deer and raccoons that make their way through our yard to the river, nibbling on whatever is available depending on the time of year (I have to take care to get my share of the cherries and apples!).
I enjoy sewing, crocheting, embroidery and cooking (mainly because I love to eat a variety of foods). The study of Nutrition has always been of interest to me. Science, archaeology, and historical personages are of great interest to me and I enjoy the programs on the History Channel.
I have more interests than I will ever be able to pursue in this lifetime, which include the desire to learn to play the piano and guitar! I want to get my hands into clay and create ceramics. I have a few clothing designs that I would like to create and possibly have put into production. I would like to do character portraits, in oil or acrylic. The list goes on and on ...
I'm active on Social Networks! You can find me here:
Pinterest:
www.pinterest.com/jewelrybyishi/
Twitter:
www.twitter.com/#!/JewelrybyIshi
Facebook:
www.facebook.com/pages/Jewelry-by-Ishi/283229351724933
StumbleUpon:
www.stumbleupon.com/stumbler/Ishidee
Tumblr:
www.tumblr.com/blog/ishidee
Here's a look at my Jewelry Shop ...