Time to visit
Laurie
of everydayapromise and see what she's been creating! Laurie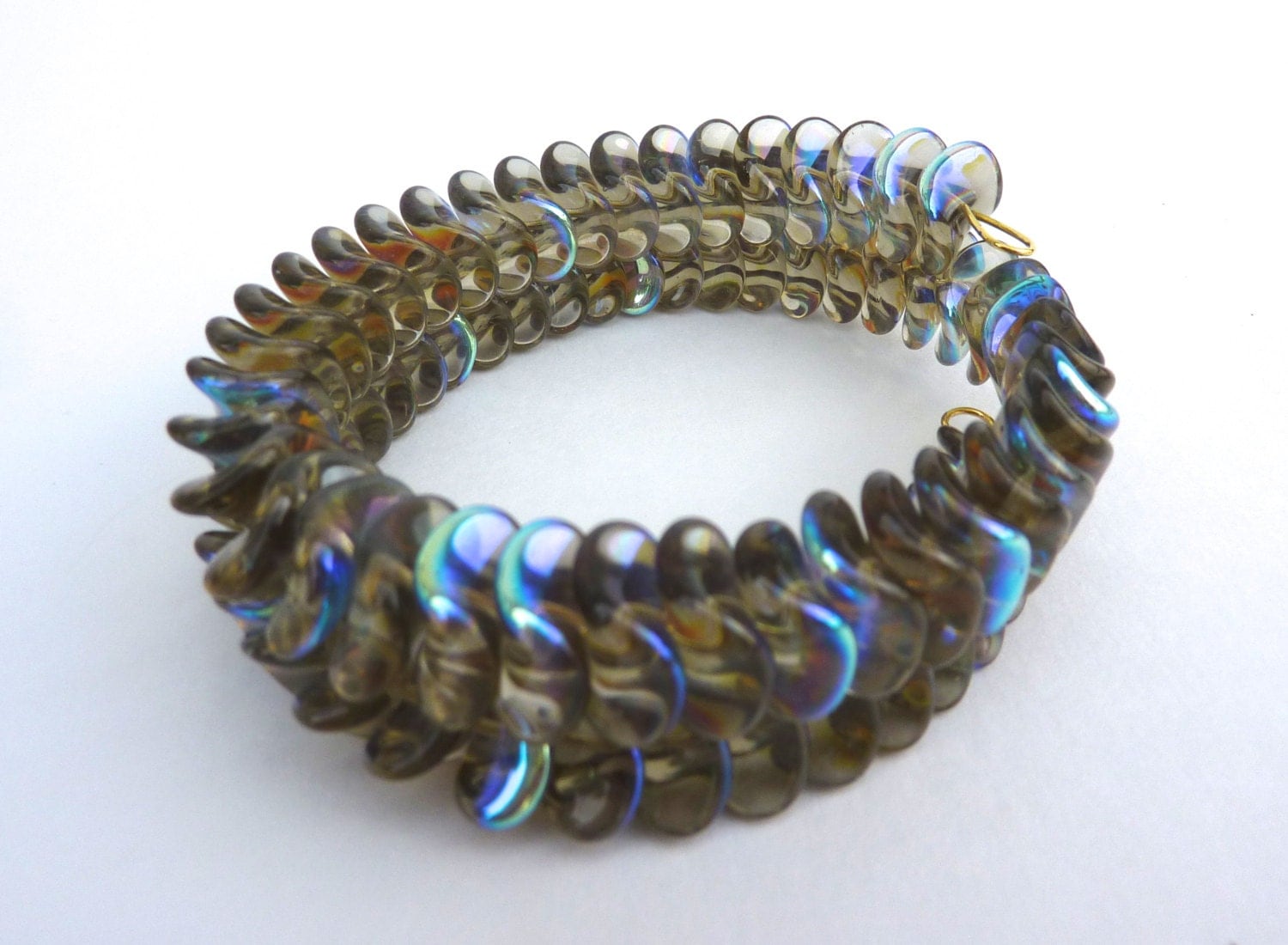 specializes in bead woven jewelry. This artisan does her best to provide excellent quality jewelry at a very affordable price. Her
designs
are feminine and fun to wear; Laurie makes a lot of jewelry with Swarovski pearls, Czech glass and gemstone beads.
On the
right side
is a photo of a memory wire wrap bracelet made by Laurie. Even in this picture, you can see how special these Czech glass beads are. The iridescent glow seems to jump right out at you ... and bracelets like these are very popular because there's no clasp to worry about - simply wrap it onto your wrist and you're done!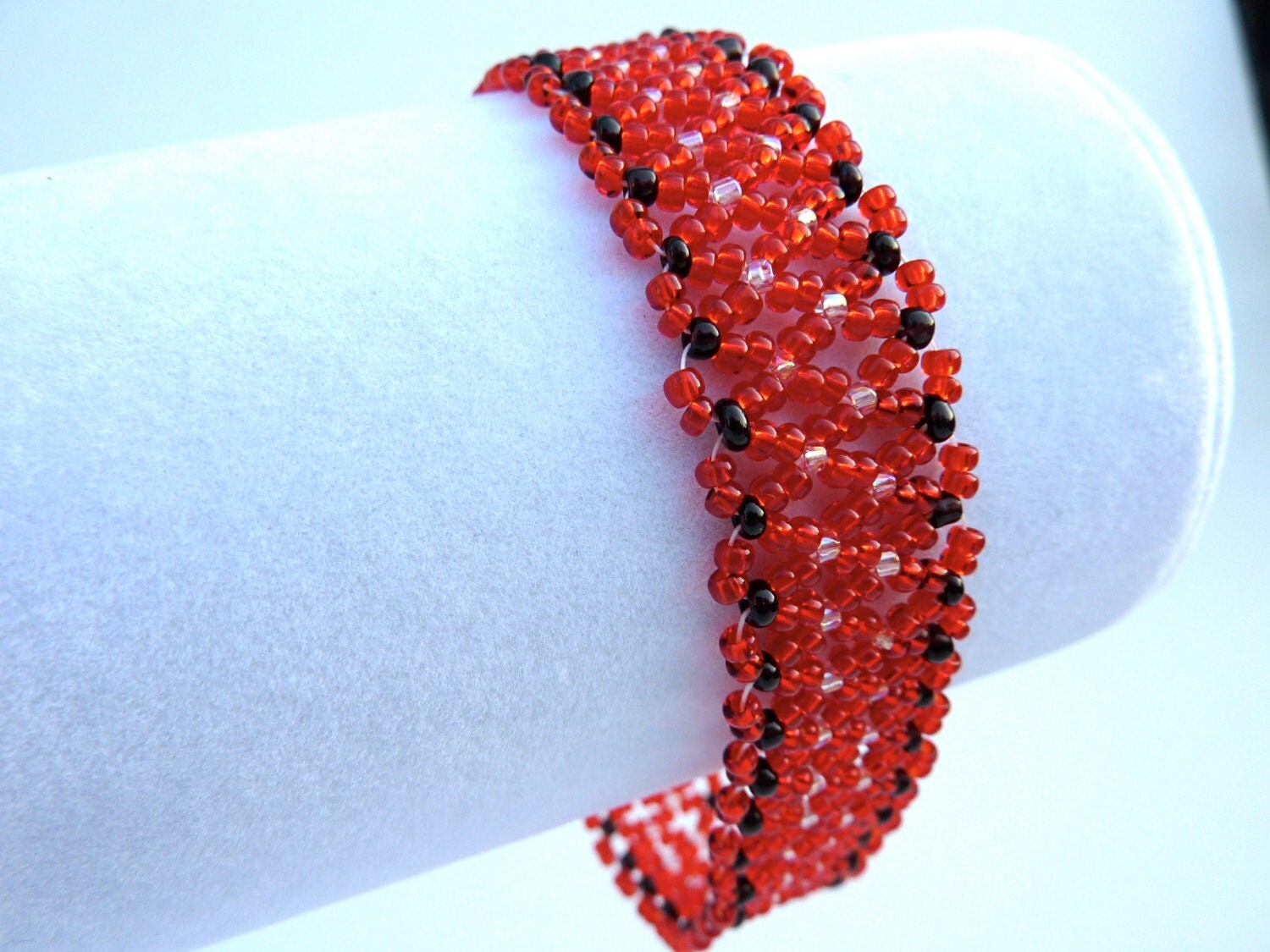 This artisan began her jewelry making by learning to weave
seed beads
. These are quite small and can be difficult to work with, especially in a complicated weave.
Like anything that is really worth doing, making jewelry like this requires patience - and practice. The fishnet weave bracelet on the left side is a good illustration.
There is a pattern to work out, with
red, black and "pearl"
beads and ending with a spring ring clasp. These are great basic colors; this bracelet is a fantastic fashion accessory for a red or black dress.
As a jeweler specializing in bead fashions, it really is just natural for Laurie to expand into the Bridal Jewelry marketplace.
One great thing about working with a designer like this is her ability to make exactly what you need for every bridesmaid, the maid or matron of honor, and mothers of the bride and groom.
Colors can be coordinated, lengths can be adjusted to fit and designs can be matched to dresses. You can get the entire package from Laurie at a fabulous price!
This is smart; making jewelry one of the easier choices when
planning the wedding
.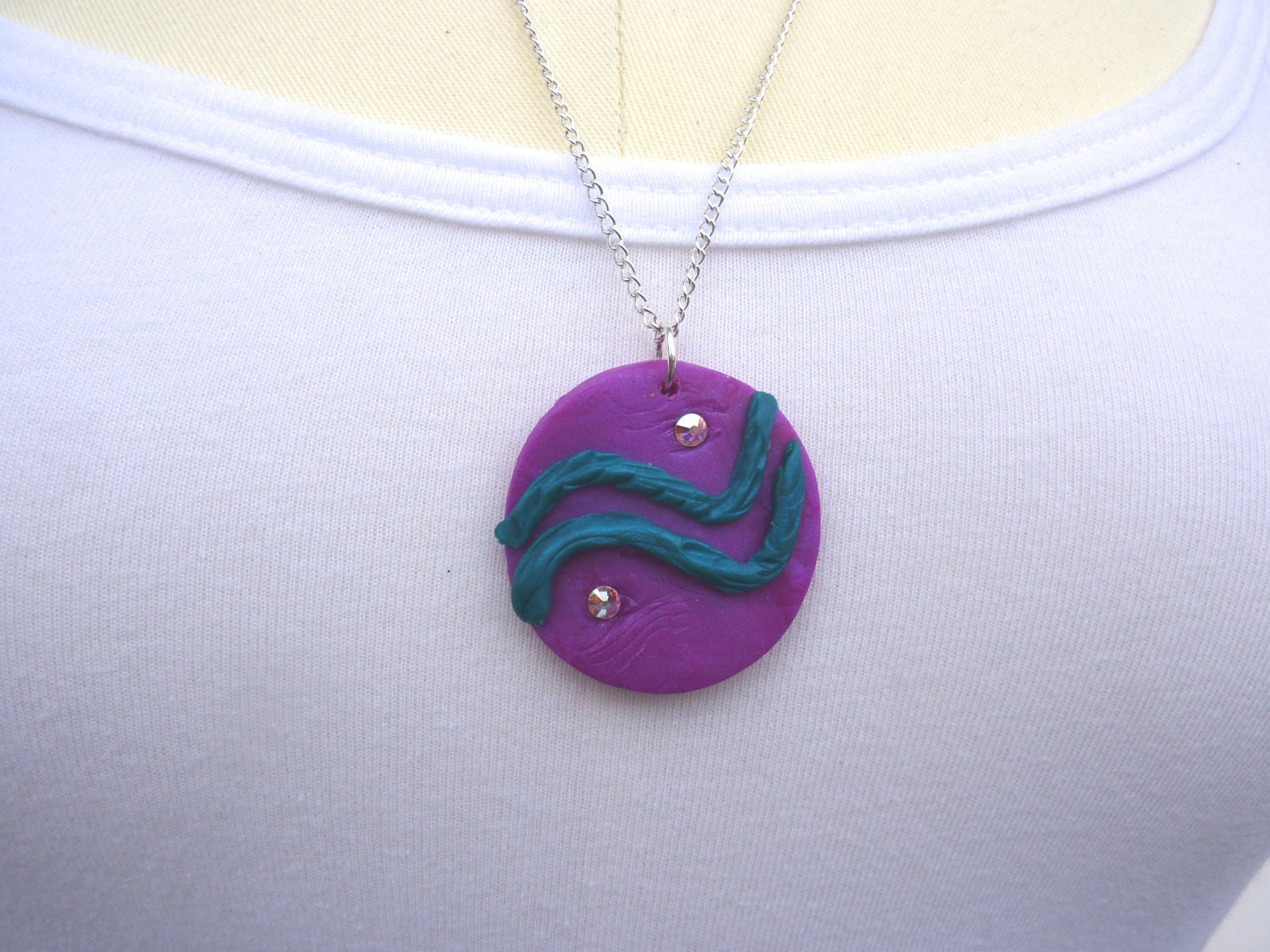 There is some great casual jewelry in this shop too! Like most artists, Laurie enjoys working in different media. The polymer pendant on the left side looks amazing worn over a tee shirt or pullover. This is a fashion accessory made to
wear every day
... to school, work, out with friends or anywhere!
There are a lot of reasons to buy jewelry during the year. Birthdays, Valentine's Day, Mother's Day ... and everydayapromise makes it easy, affordable and fun. Visit this amazing artisan today. Be sure to save it in your favorites, because I'm sure you'll want to visit this great Etsy shop again!