Hi, this is Jean from
SilverSmack
and I'm going to talk a bit about the difference between fine silver and Sterling silver.
About Fine Silver

Fine silver (.999) is higher in purity than Sterling Silver. It's 99.9% pure silver.
This makes it more tarnish resistant, more malleable, and much whiter and brighter than Sterling silver. It also has a higher melting point. Many jewelry makers prefer to fuse rather than solder fine silver. Fine silver can be soldered with a bit of scrap sterling.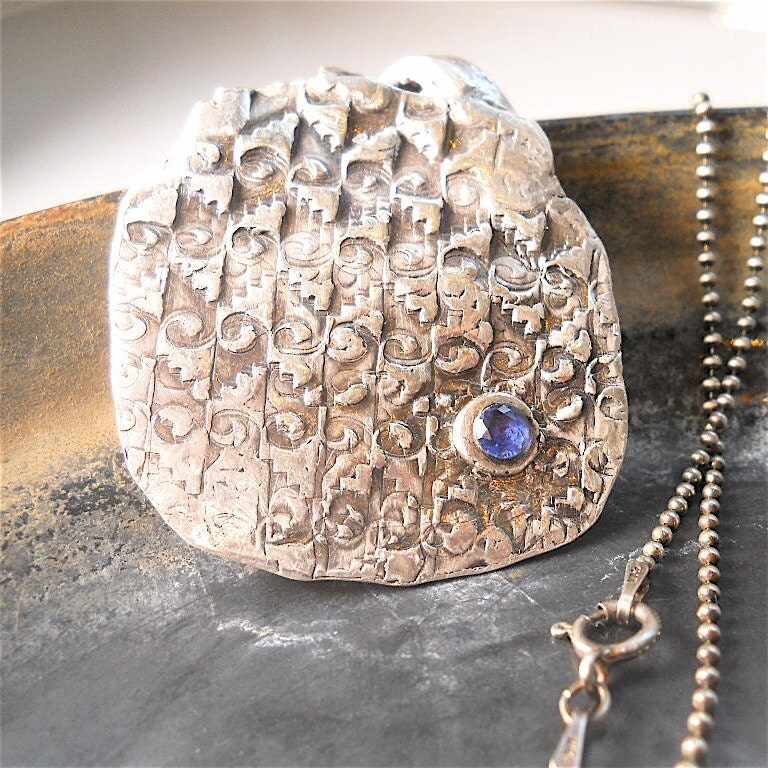 Norah from
Your Daily Jewels
made the fine silver Modern Tribal Silver Sapphire Gemstone Necklace shown in the photo above. You can find it in her shop on
this page
.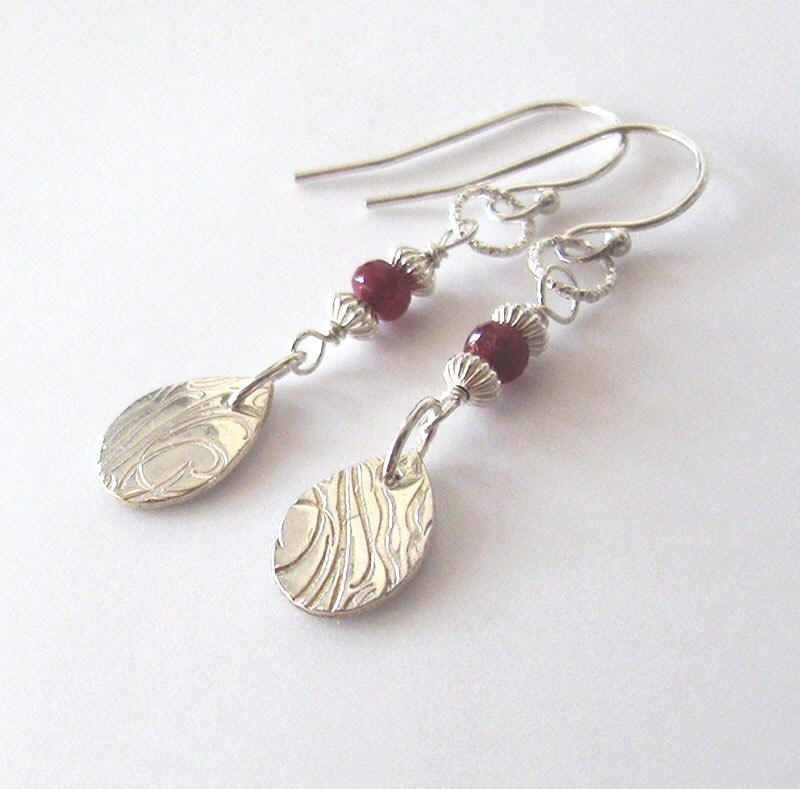 Phylly from
Sending Love Gallery
used fine silver to create
the beautiful
textured drops in the amazing Ruby and Gemstone Earrings you'll see just above this sentence!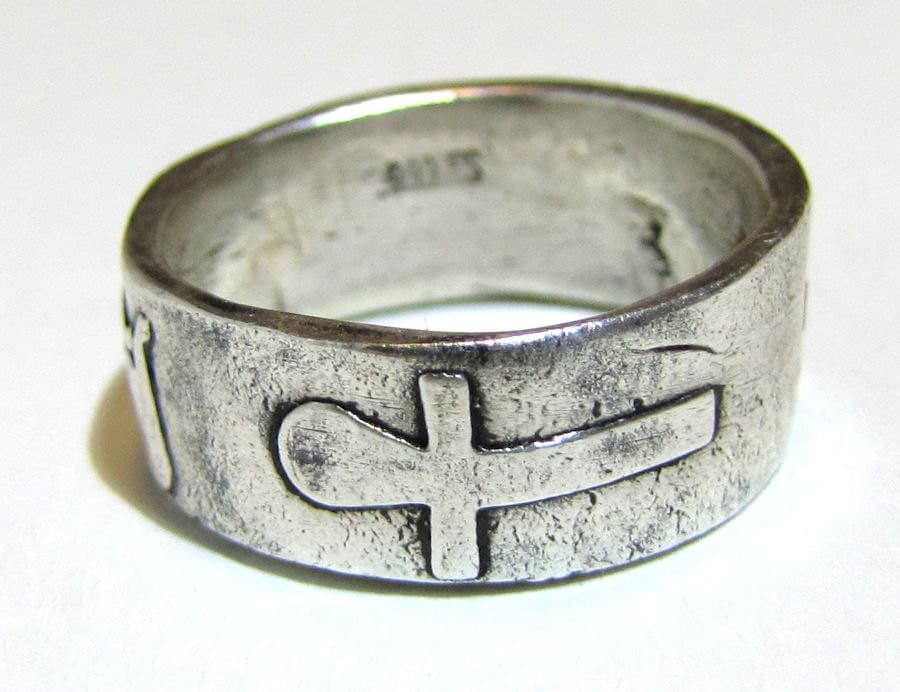 Bob of
Art Jeweler NYC
made
the
antique Egyptian look Fine Silver Ring shown above.
About Sterling Silver
Sterling silver (.925) is 92.5% pure silver with the other 7.5% alloy. The alloy is usually copper. This makes it harder and stronger, but also makes it tarnish more easily, which for jewelry makers means it's easier to give that lovely antiqued patina. It can also be soldered. Silver solder has more copper in it than sterling silver so it melts at a lower temperature.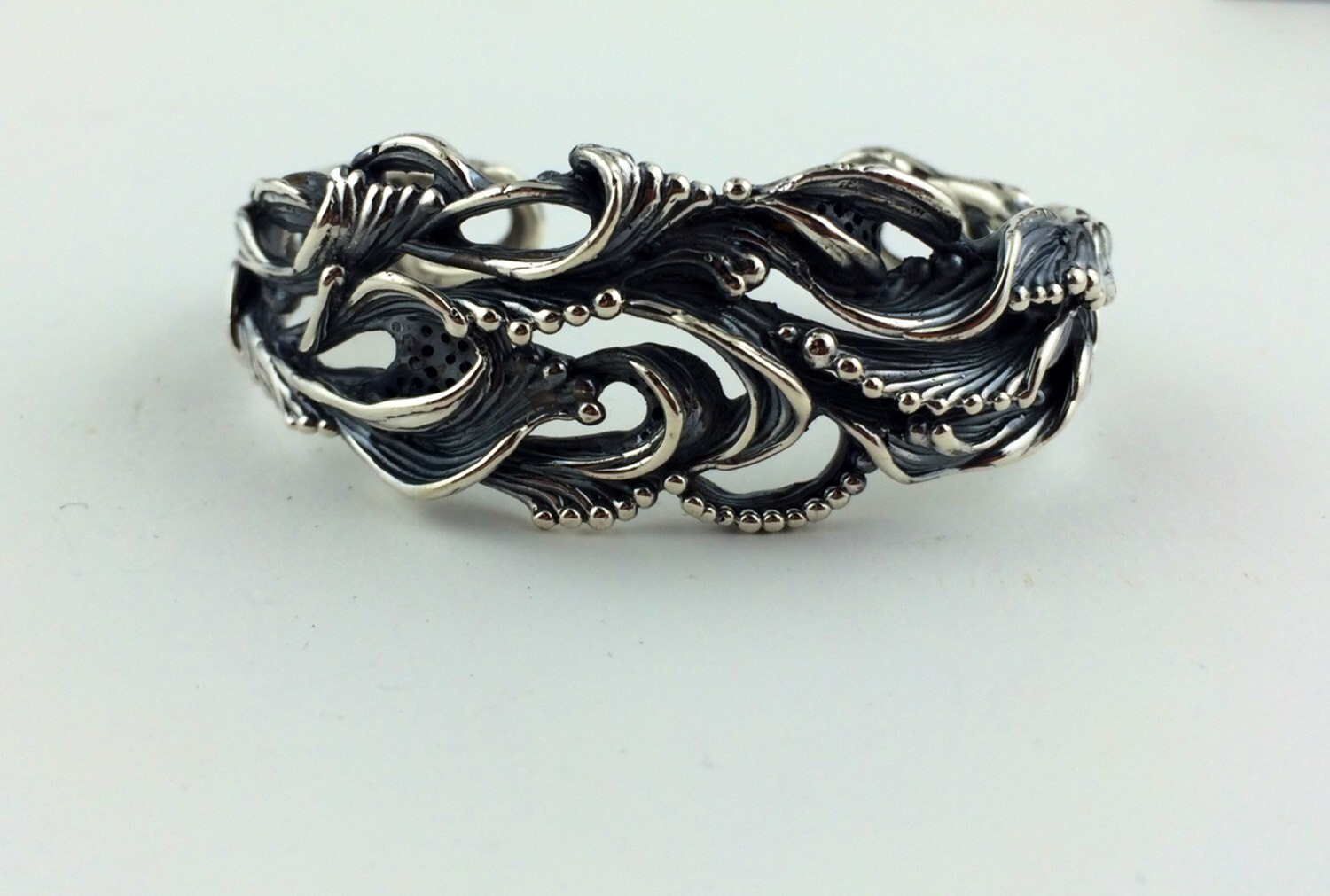 Crystal Hartman
made the intricate bracelet above from
recycled sterling silver.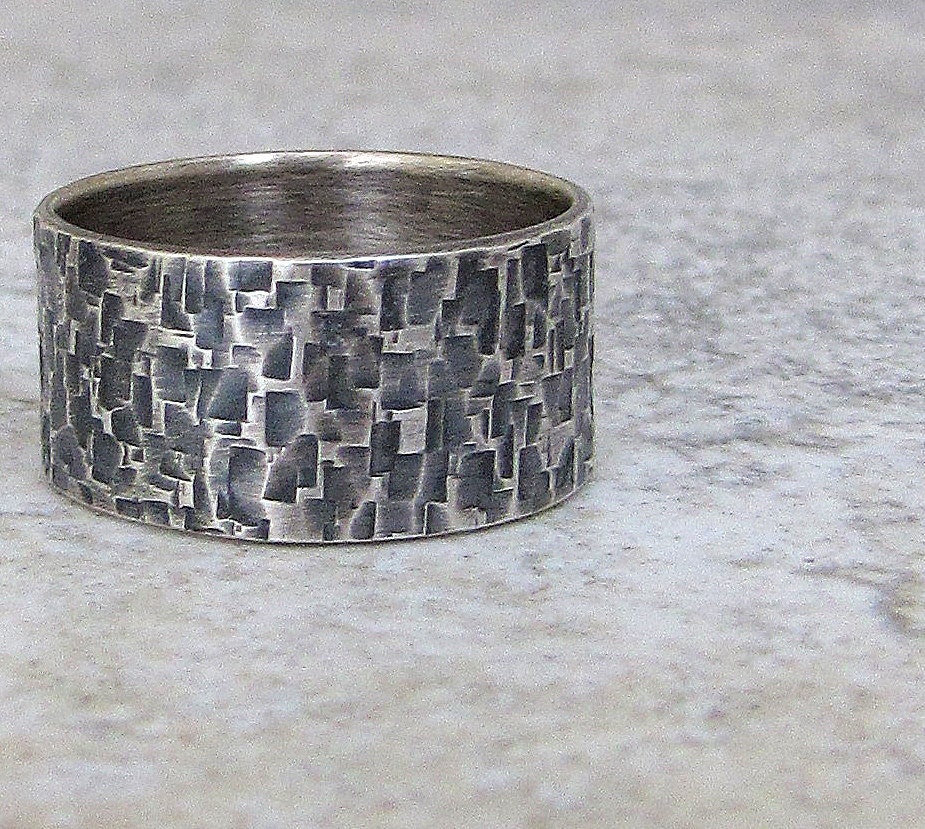 SilverSmack
loves to add an antique
patina
and texture to many of her creations.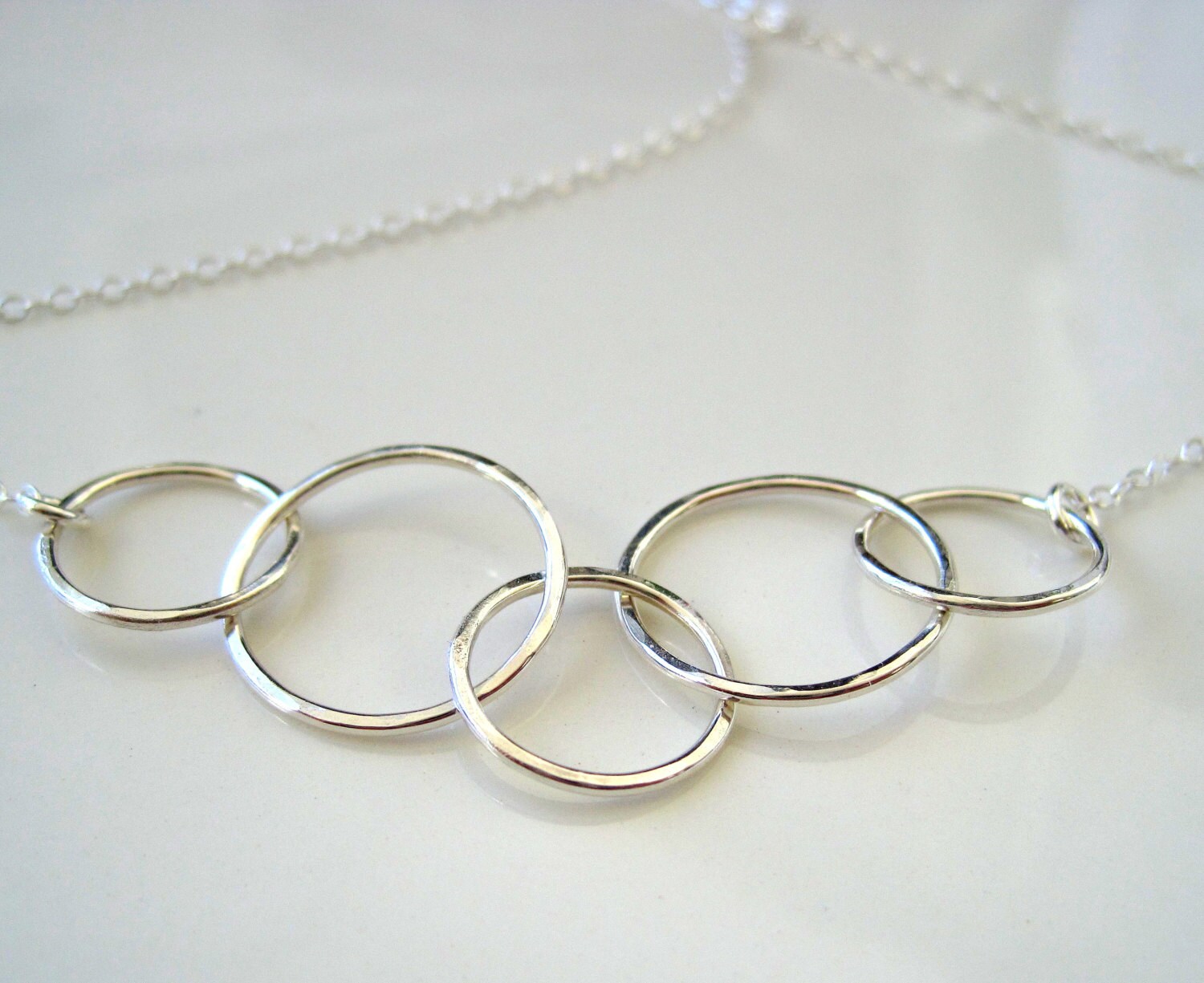 Brooke
has
soldered
circles
in her sterling necklace.
Both fine silver and sterling silver have their merits. Each is a beautiful metal with unique qualities. Each artist should consider these qualities before choosing which metal to use so they can be fully satisfied at the completion of their project.