Unique Wedding Rings are Special
There is just one time in a relationship when jewelry is an actual necessity. A
wedding
.
It may not be easy to do, but many couples will sacrifice other things to obtain the
wedding rings of their dreams, and many will go over-budget. They won't care about that. After all, this is supposed to be a lifetime commitment, something you do once.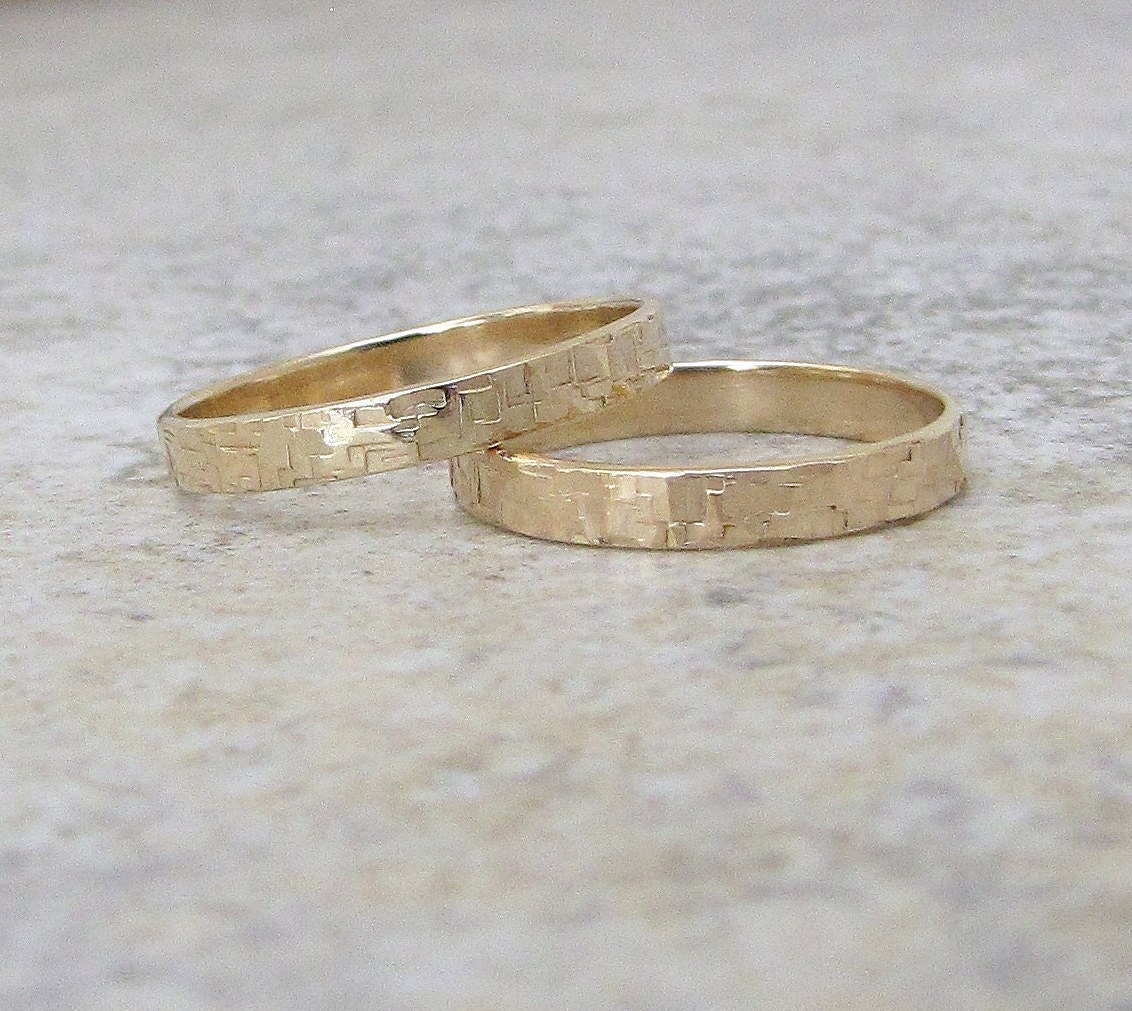 Because wedding rings are symbolic of their love and a reminder of their wedding day, for many couples this is the one thing where money is not something they even consider.
GoldSmack
is the perfect shop to find rings that are everything the loving couple wants in their wedding bands! Jean, the artisan who makes every one of these rings by hand understands just how important their ring buying decision is - and makes sure every couple is able to have beautiful
handmade
wedding bands!
Because these are handcrafted wedding rings, they can be made in ANY size. For instance, the wedding bands shown above right are available from a size 3.25 up to 16, stepped up by quarter sizes for a perfect, custom fit. Because these are 14k gold rings, if they need to be resized in the future any good local jeweler who does on-premises repair work can enlarge or reduce the ring size.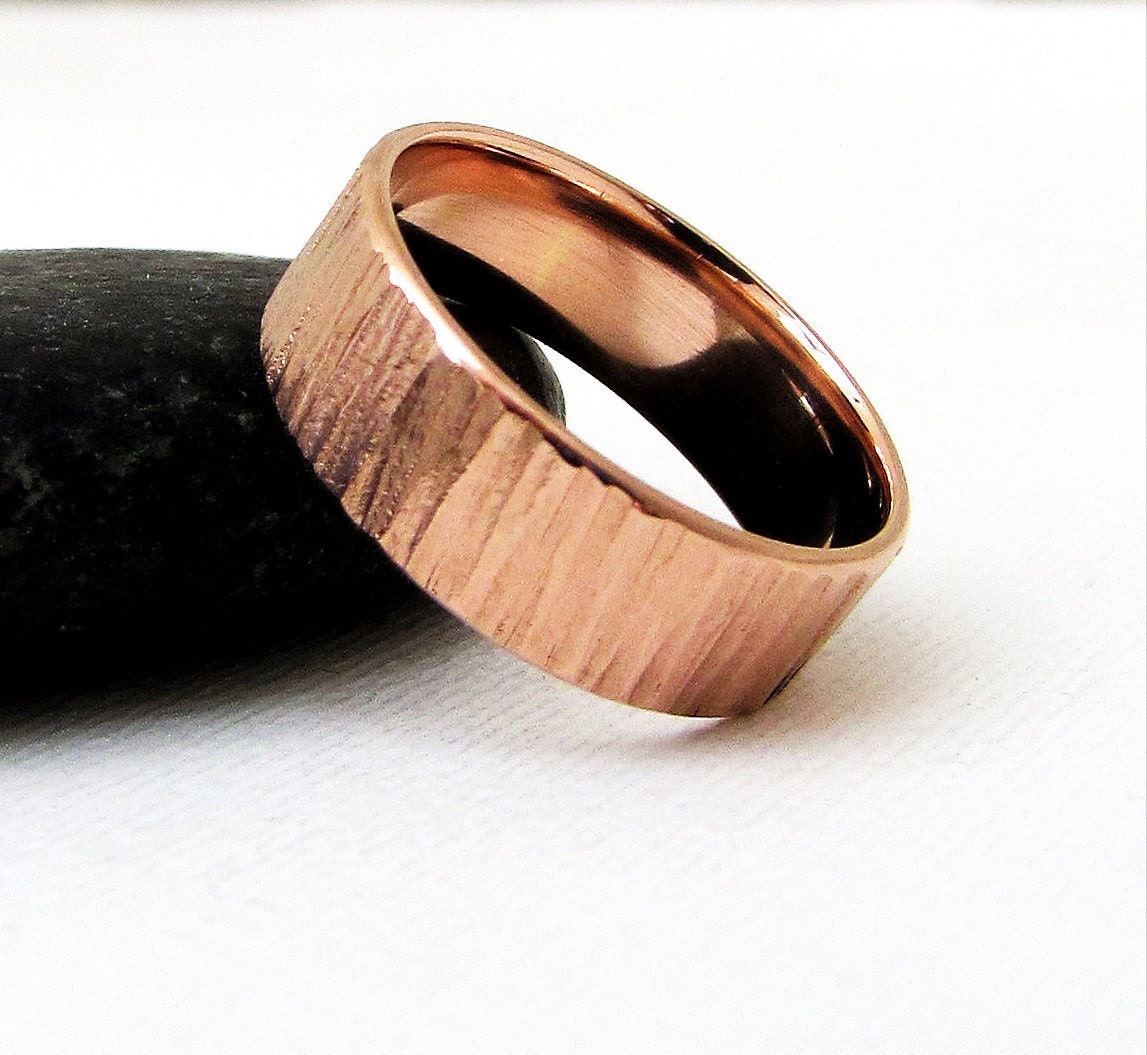 Jean makes rings in
14k yellow
,
rose
and
white
gold. In any size as mentioned above. There are different widths available in her shop, from a
narrow
, petite band to a wide ring for big people with larger hands and longer fingers.
But the choices don't end there. This jewelry artist has a fantastic collection of texturing hammers, and knows how to use them very well. Using different hammers creates a wide variety of textures you just don't see everywhere.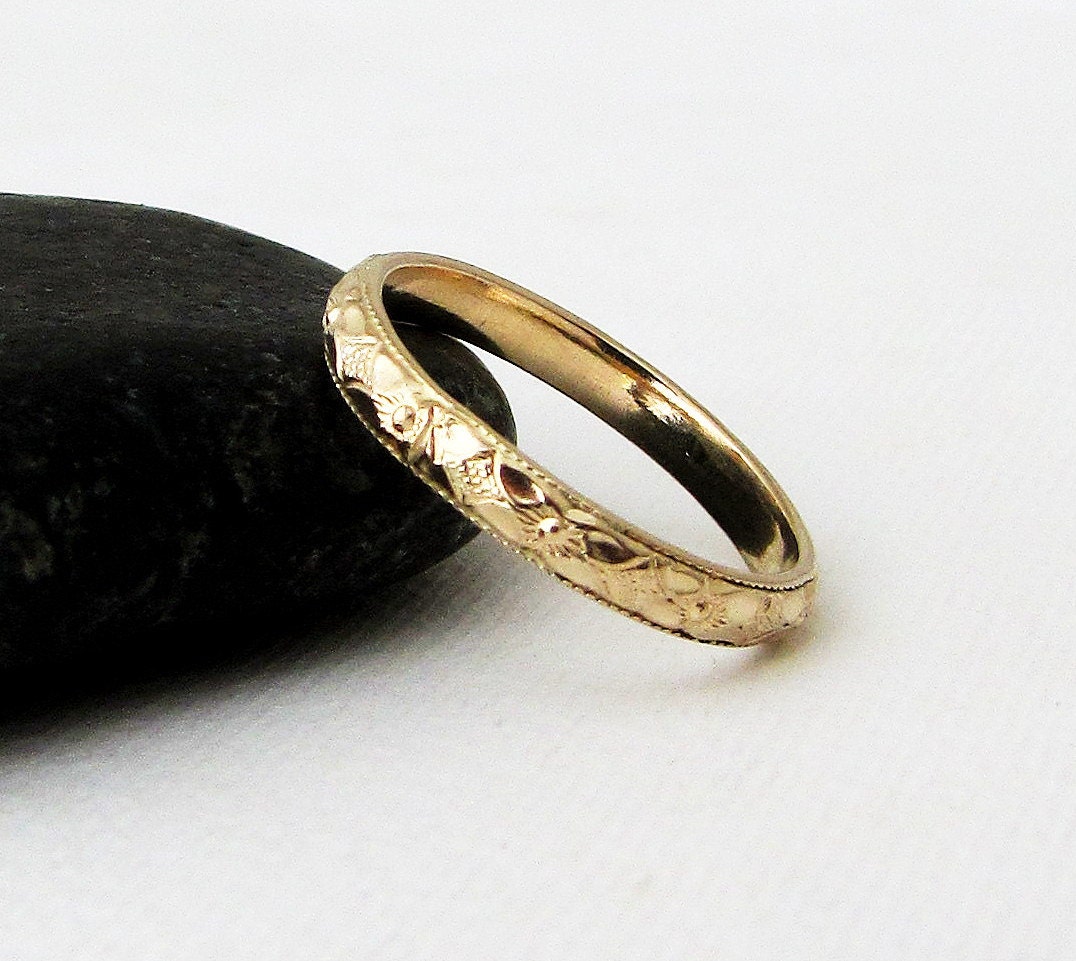 With these three variables - color, texture and size - every ring is unique.
Hammered textures can resemble
tree bark
, they can be made the usual way with a ball peen hammer,
squares
, crosshatch lines or a hammer with other textures on the face.
You CAN buy classic polished rings from GoldSmack. They're very popular, and if this is the type of ring you want, they are offered here.
Jean
also offers a very popular vintage style ring with a pretty floral pattern.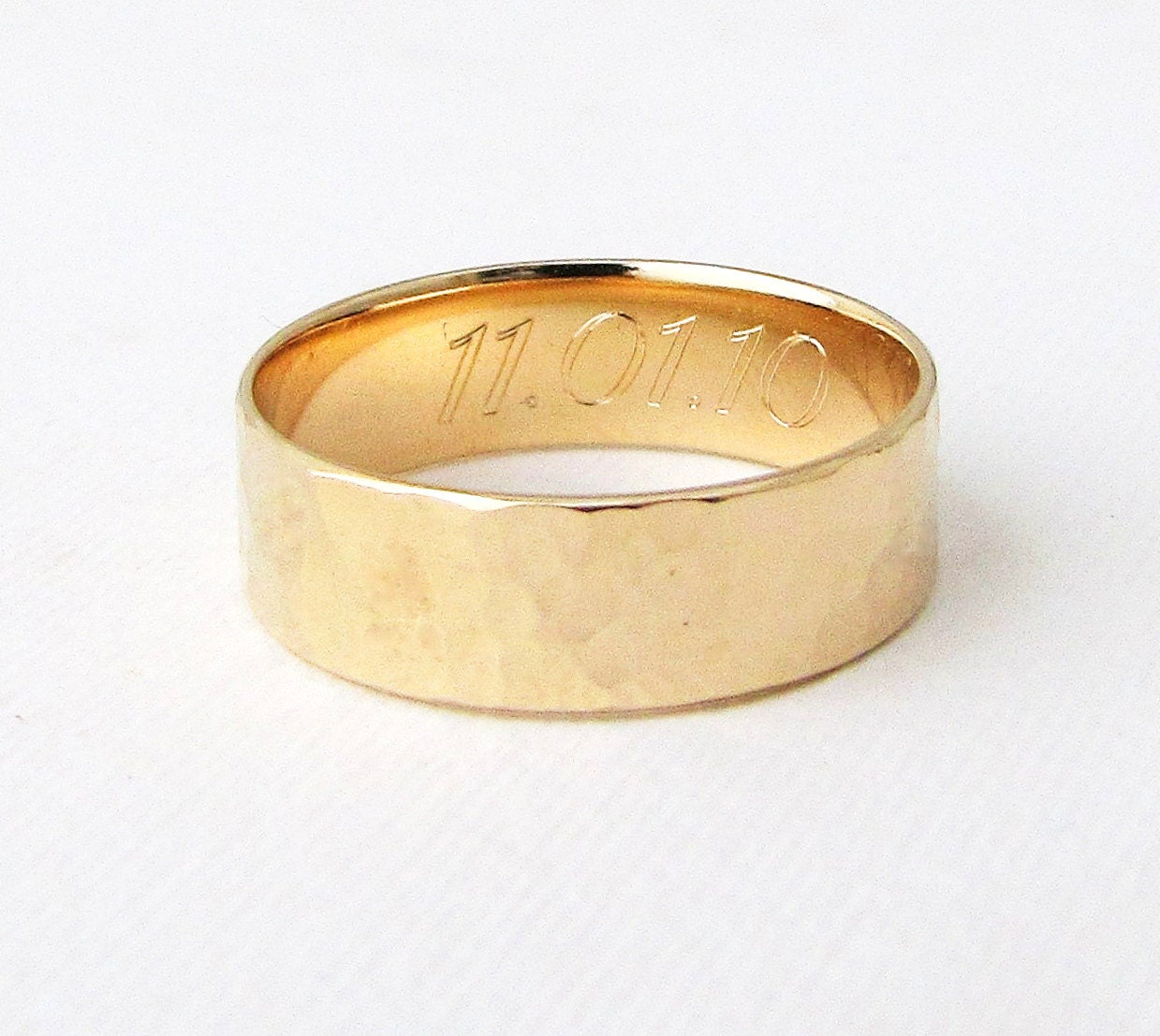 If you want to make your rings more unique and personal, Jean does
inside
ring engraving. This really adds the finishing touch to a pair of truly special
wedding rings
. Names, dates, a quote ... anything that will fit can go inside.
A wedding is an important, personal and meaningful occasion. The rings are a very important part of your marriage ceremony.
Your wedding bands should be as unique as you are. Looking for wedding rings? Try GoldSmack!