Fabulous Art Jewelry by LauraStamperDesigns
Laura Stamper was a portrait artist - a painter - before she began making jewelry. This has carried over and is a big influence on her current work as a
jewelry artist
.
The first thing I see when I look at her work is color. Lots of color. Some of her pieces are more subtle, but many are bright and vibrant, like the
enameled
stacking rings you see on the right side of the page.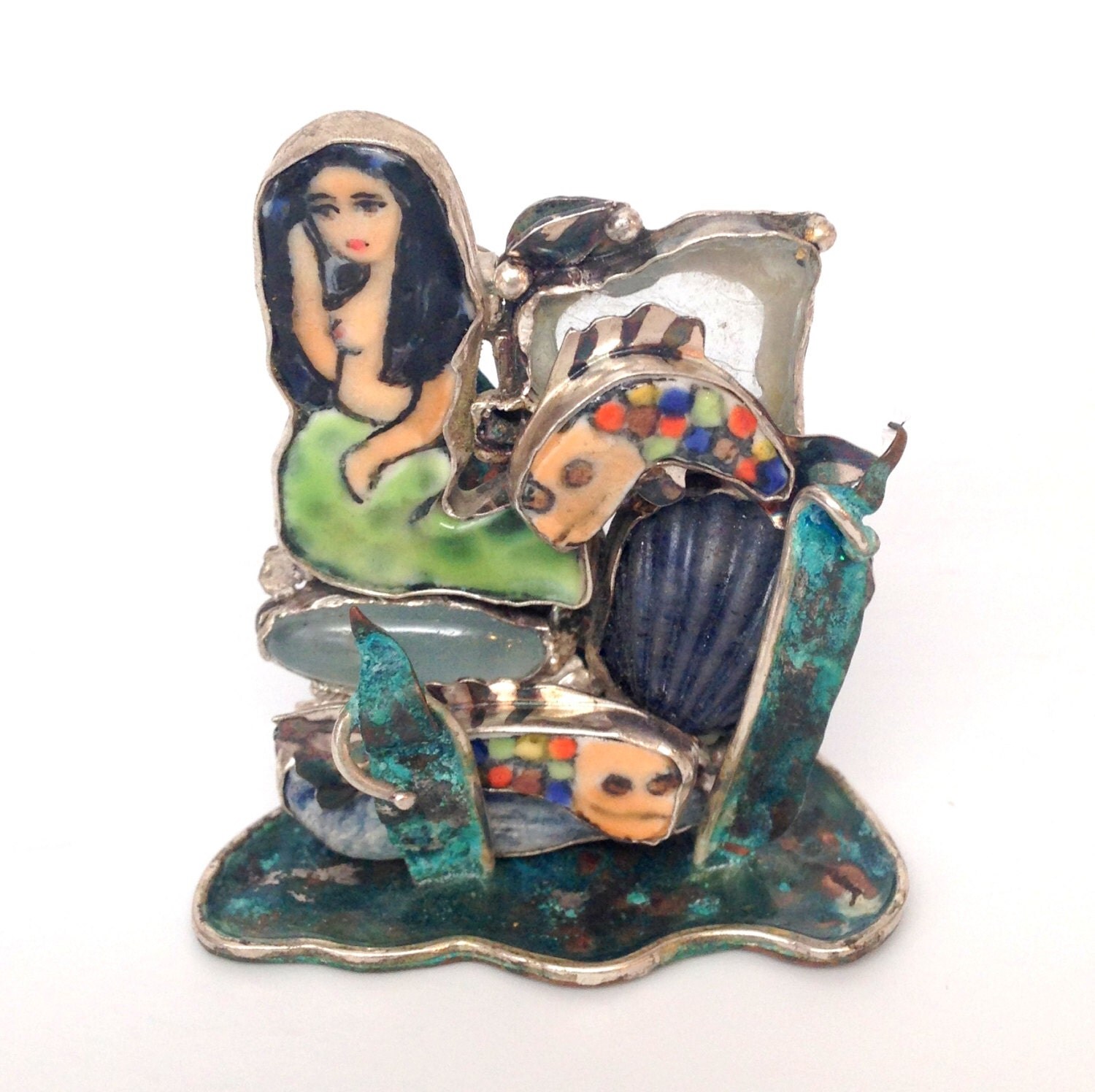 Statement Art Brooch: Mermaid on Reef with Fish and Seaweed
These stacking rings are one of her more "traditional" designs. Browsing through
her shop
, you'll see that many pieces have a sculptural quality.
This is evident in her figural pieces; the
Mermaids
,
Goddesses
and tribute pieces that celebrate famous women - Like
Elizabeth Taylor
or
Marilyn Monroe
.
The Mermaid Brooch
at left
is a fantastic example of Laura's sculptural style. The mermaid brooch is just part of what you see here. She sits in a stand; when she's not being worn this brooch can be displayed as the art piece it really is!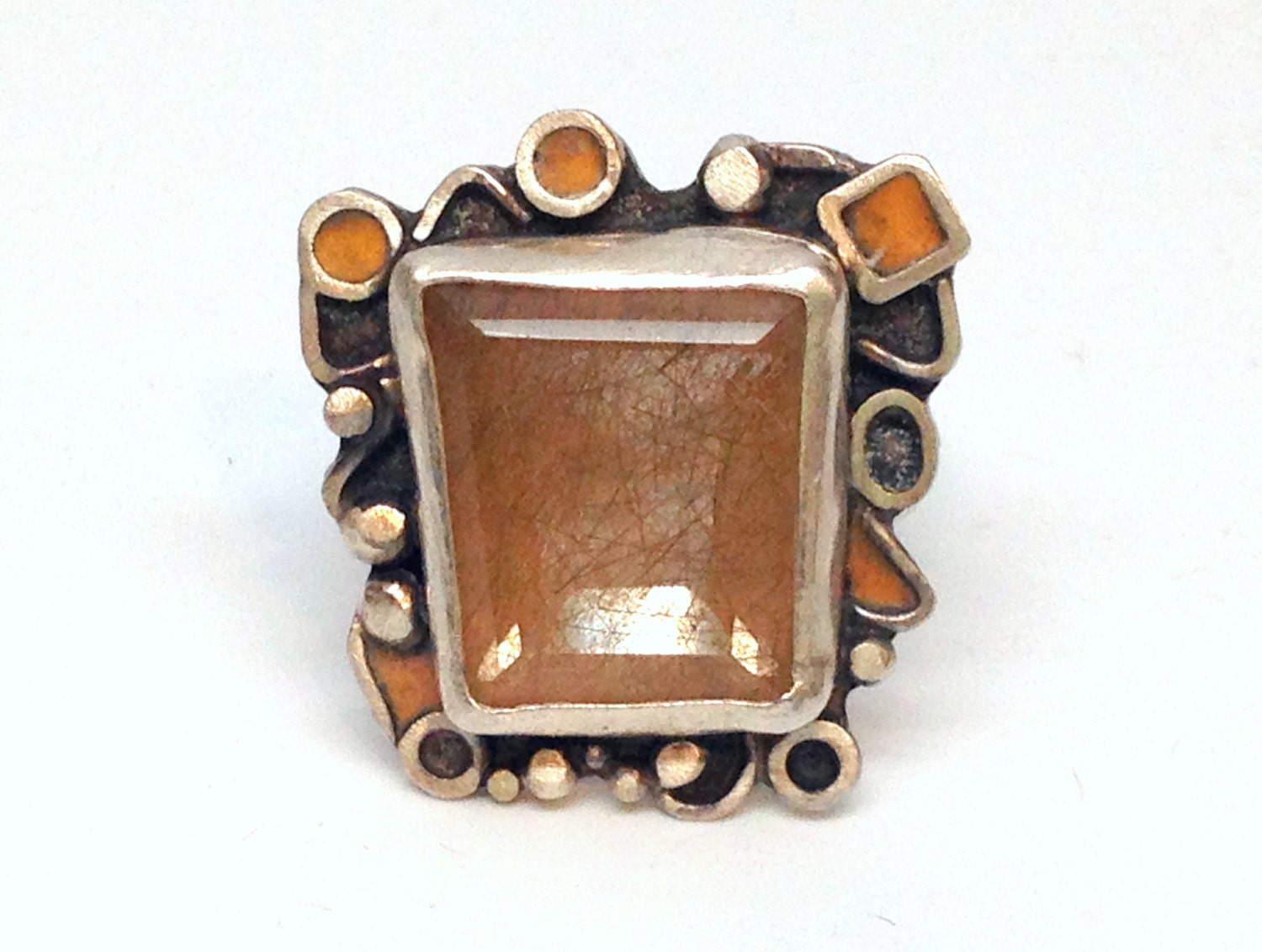 Laura makes a line of "eco friendly" jewelry that is made from
recycled metals
. These can be .999 fine silver, .925 sterling silver or high karat gold.
Most feature gemstones that are unfinished, rough gems or gemstones with unusual qualities, like the large rutilated quartz set in the ring
on the right
.
You'll also find a variety of
asymmetrical earrings
in this shop. These unique and unusual earrings ARE pairs - they belong together - but they're not exactly the same. Some are top to bottom mirrors of each other ...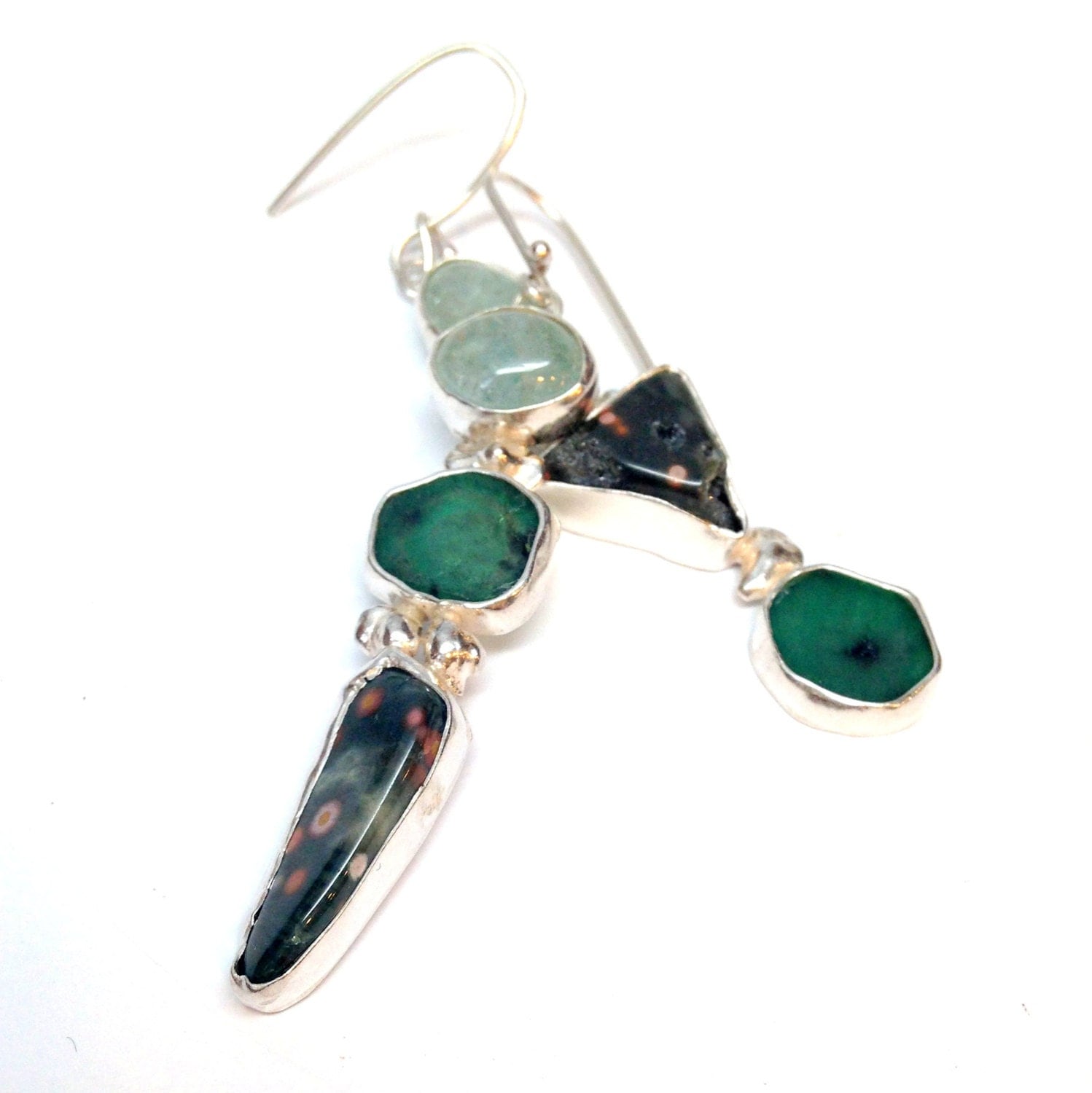 the gemstone order is different, but the types of stones are the same. Or the stones will be a different shape, like
these
. And some have
both qualities
, like the earrings on the left!
If you love
art jewelry
, you'll appreciate this artisan's creations - because they ARE different. That is an essential quality when creating art of any type - the unique factor is just SO important.
By combining her traditional art with jewelry, Laura has created lines that are so different from anything else out there I believe her jewelry will stand out at any show or venue she chooses to participate in.
The artists that have influenced her style vary from the classic Rennaissance artist Leonardo DaVinci to the fabulous Frida Kahlo, the Mexican self portrait artist - to abstract and cubic artists like Salvatore Dali and Pablo Picasso.
The Picasso influence is evident in her tribute piece, the bracelet on the right - which Laura named "PiCATso".
Each link is different
, very cubist - and cats are very prominently featured. This wonderful piece would make Picasso smile!
Visit LauraStamperDesigns today!