Handmade Jewelry from JemsByJBandCompany
If you love
colorful
jewelry that is as unique as you are, you should visit
JET of the Day
JemsByJBandCompany!
This shop
is jammed full with gemstone
bracelets
,
necklaces
and
earrings
created with gorgeous, sometimes very unusual colored
gemstone
beads,
pearls
, crystal, lampwork
glass beads
and more!
The artisans and owners of this amazing shop -
Judy and Bill
- are very careful to choose the best quality materials to create with, while keeping affordability in mind to bring you designer jewelry that is an outstanding value AND gorgeous at a reasonable cost!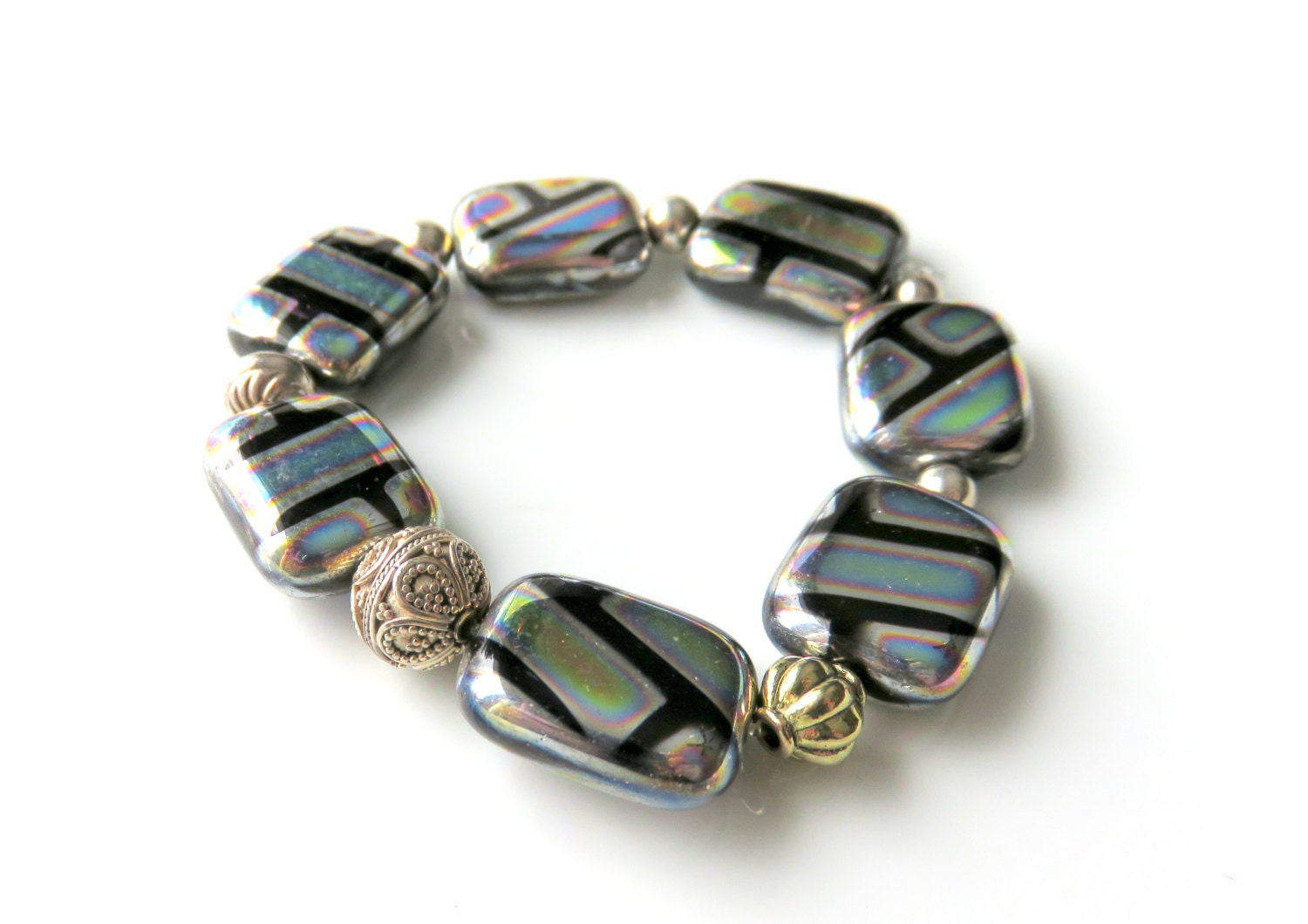 Just look at the stretch bracelet on the right. This amazing bracelet is made with dichroic glass
rectangle
beads. These beads are a beautiful neutral metallic color; but the
dichroic properties
of this glass acts sort of like an oil slick on blacktop, breaking light into a rainbow of color that is truly stunning. The silver beads separating these pretty rectangles are added for interest; they don't match, and add a really nice eclectic touch.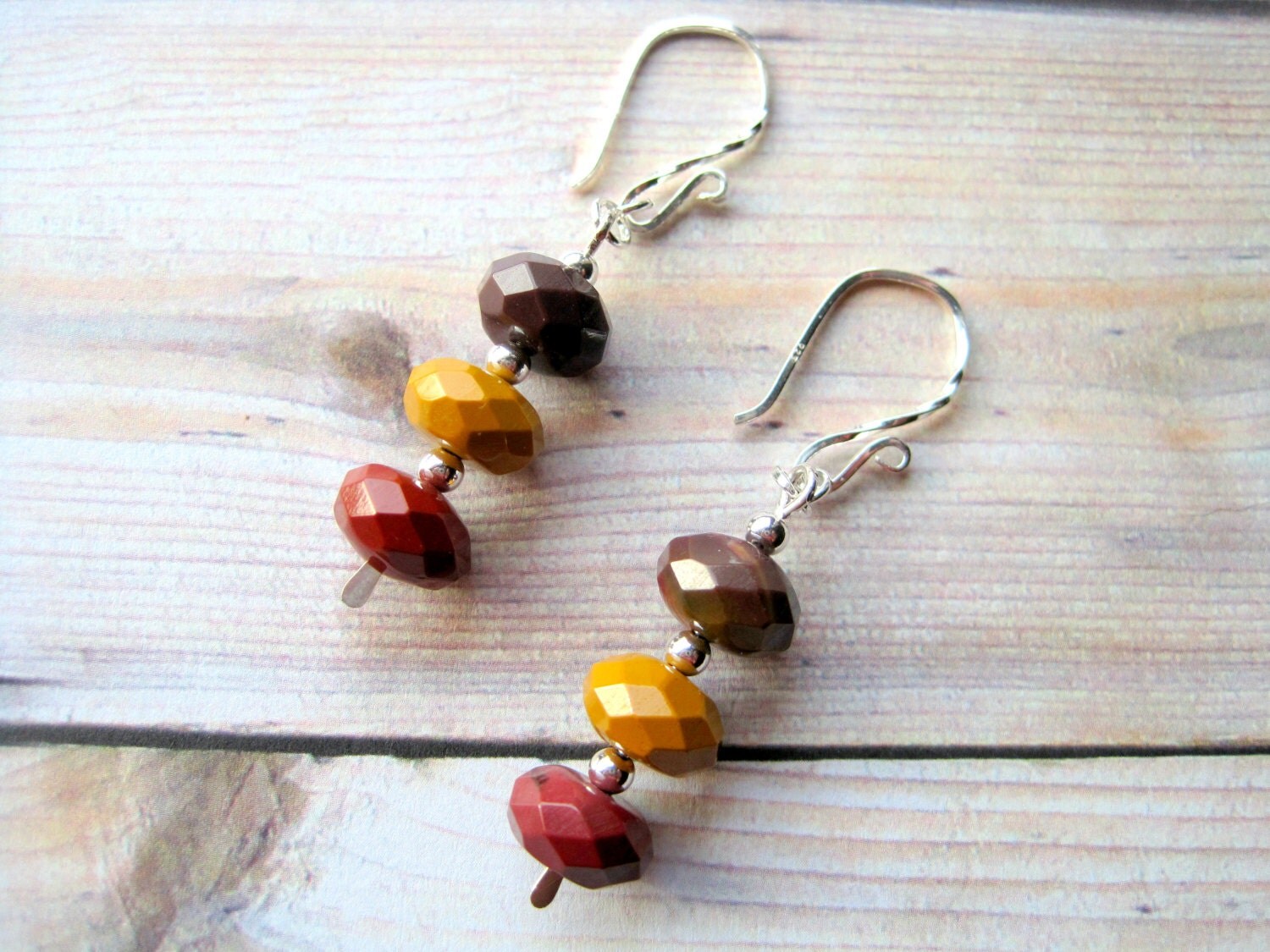 I love the
earthy colors
in these amazing Mookite earrings! These will compliment any clothing in the yellow - red - brown color family, as well as a neutral color like black.
These are not small earrings; they're two inches long from the top to the bottom.
The faceted
mookite
rondelles are consistent in size; they're spaced with sterling silver beads, on silver paddle pins.
The hammered ear wires are a nice touch!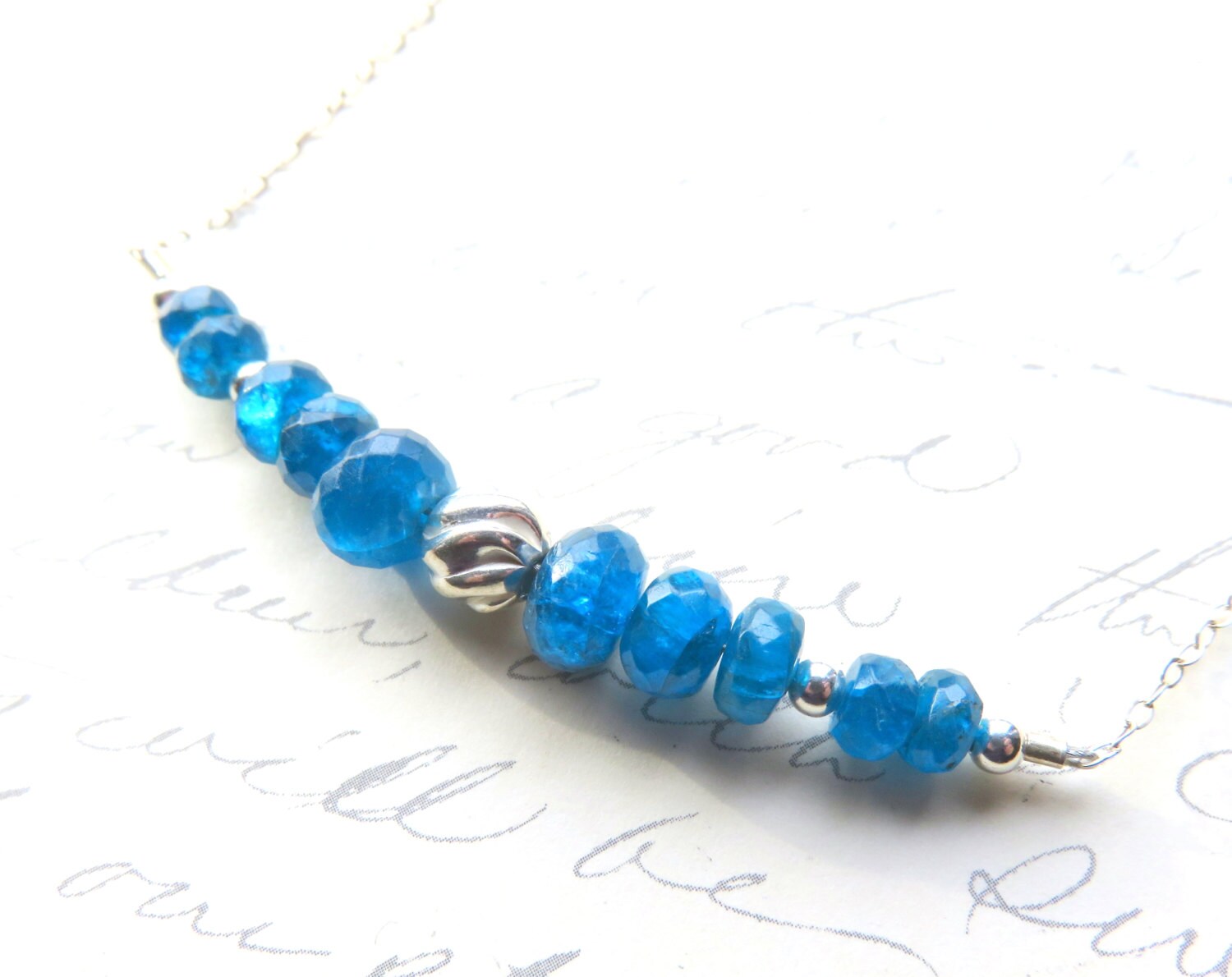 As I mentioned above, color plays a major part at JemsByJBandCompany and the
bright blue
Apatite bar necklace shown on the right side of the page is no exception!
This gemstone lets just enough light pass through it to give these beads an almost
neon blue
glow; the exceptional blue tone goes very nicely with sterling silver, and the silver twist bead in the center is a really good focal accent. They're nicely graduated in size. This necklace is simply beautiful!
JemsByJBandCompany is a well established Etsy shop, open since March 2006 - almost nine years. Judy and Bill have shipped jewelry to many, many customers and have fabulous reviews - so visit today and find out why so many people love this wonderful place to find unique, colorful jewelry!