Handcrafted Jewelry from LoveStoneArts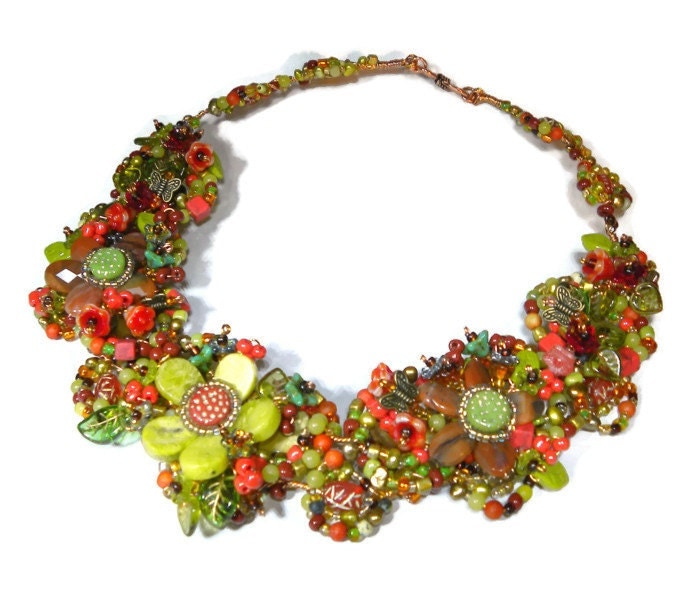 While exploring
this shop
, you'll see there is a very diverse group of jewelry
creations
to choose from! The
artisans
who own this shop have a wide range of talents to draw from, and this means they have a very interesting and fun shop to browse through.
It must have taken Denise MANY hours to join all these beads and flowers together, and the result is truly spectacular! Her Floral Statement Necklace really is amazing, and with spring not too far off
this necklace
will soon be "in season". The combination of colors and textures here is stunning ...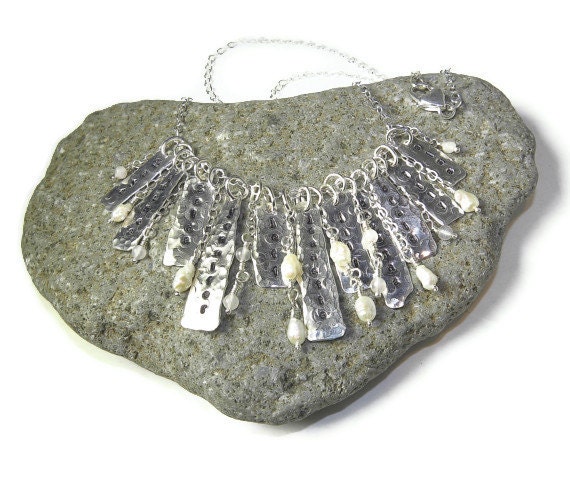 The Descendents Personalized Necklace you see on the right is
the ultimate
in the Mother's Necklace category. In this example, the names of three generations in a family are hand stamped onto individual sterling silver pendants.
Between the names are chain drops with pearl dangles as separators. This is an amazing way to celebrate family ... a truly thoughtful gift for Mom or Grandma.
Mother's Day
is closer than you think. This necklace would be an appreciated gift!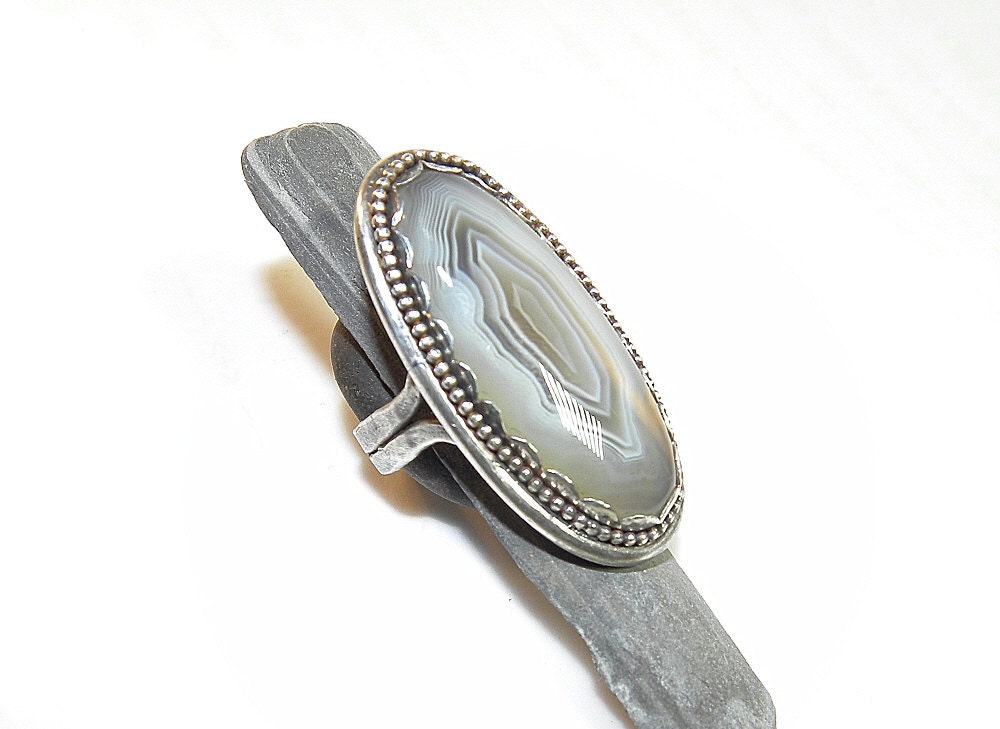 The long oval Botswana Agate and silver ring at left was created by Craig. This oval "bullseye" agate looks really great in this
handcrafted setting
.
The scalloped bezel is something you don't see all that often, and the beaded accent surrounding it really does add to the look.
This stone is a fabulous neutral color, and it will look very nice with anything you've got on. The stone's center pattern is gorgeous. It makes this cabochon really interesting and attractive. This ring could easily find its way onto your finger every day. Just a
great ring
!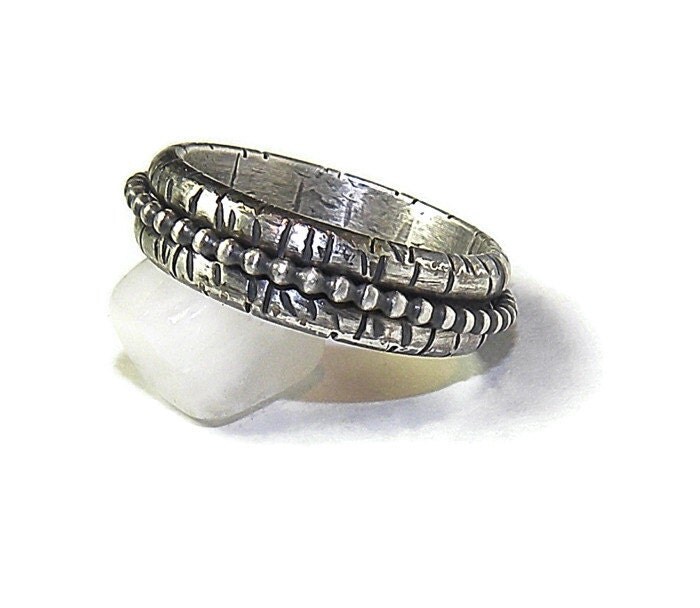 Jewelry SHOULD be fun to wear. After all, it really is the type of thing you wear because you want to, not because you NEED to.
And
this ring
is like that. Because you can play with it! The center beaded band moves! It can be spun with the touch of a finger.
These used to be called worry rings because they gave the nervous person wearing it something to do, taking their mind off the problems of the day. Now they're a popular design! These rings are not just for people who need something to do with their hands ... this classic style just looks fantastic on just about anyone. I think its awesome!
Browse through
LoveStoneArts
today. I think you'll find something YOU love in this shop!