Vintage Jewelry and Jewelry from Vintage Components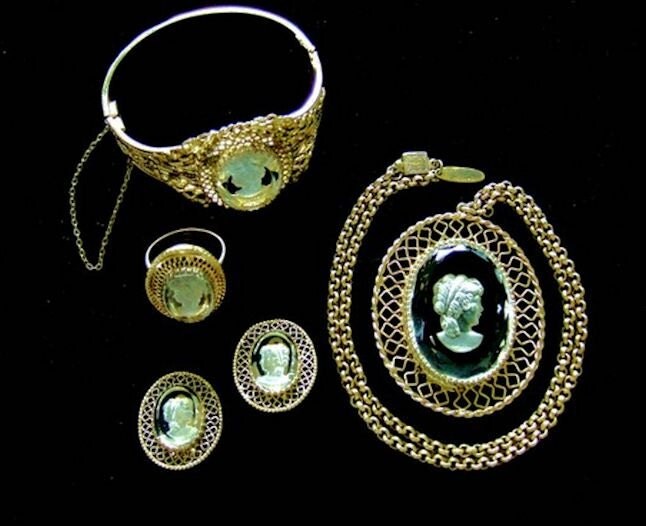 At JewelrybyIshi you'll find a
fantastic collection
of vintage costume jewelry made by well known designers.
Jewelry like the Whiting and Davis Intaglio
set on the right
isn't easy to find, especially a full parure like this - necklace, earrings, ring and a bracelet!
The intaglios are wonderful! These look like cameos, but instead of a raised carving on the front the design is carved into the back of the "stones", then "frosted" to make the carvings more visible through the clear front.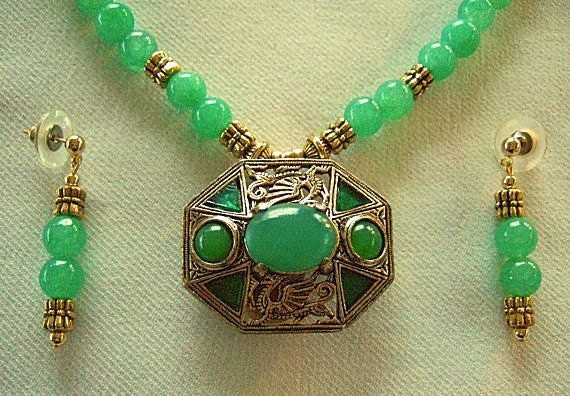 The
set on the left side
was made by the owner of this shop. Delores used a vintage brooch, converting it to a pendant with a removable bail so the brooch is intact.
This artisan
created the necklace and earrings, matching bright green aventurine to the stones in the brooch.
These pieces go together very well! This is a clever way to create a set without altering a collectible, vintage piece of jewelry!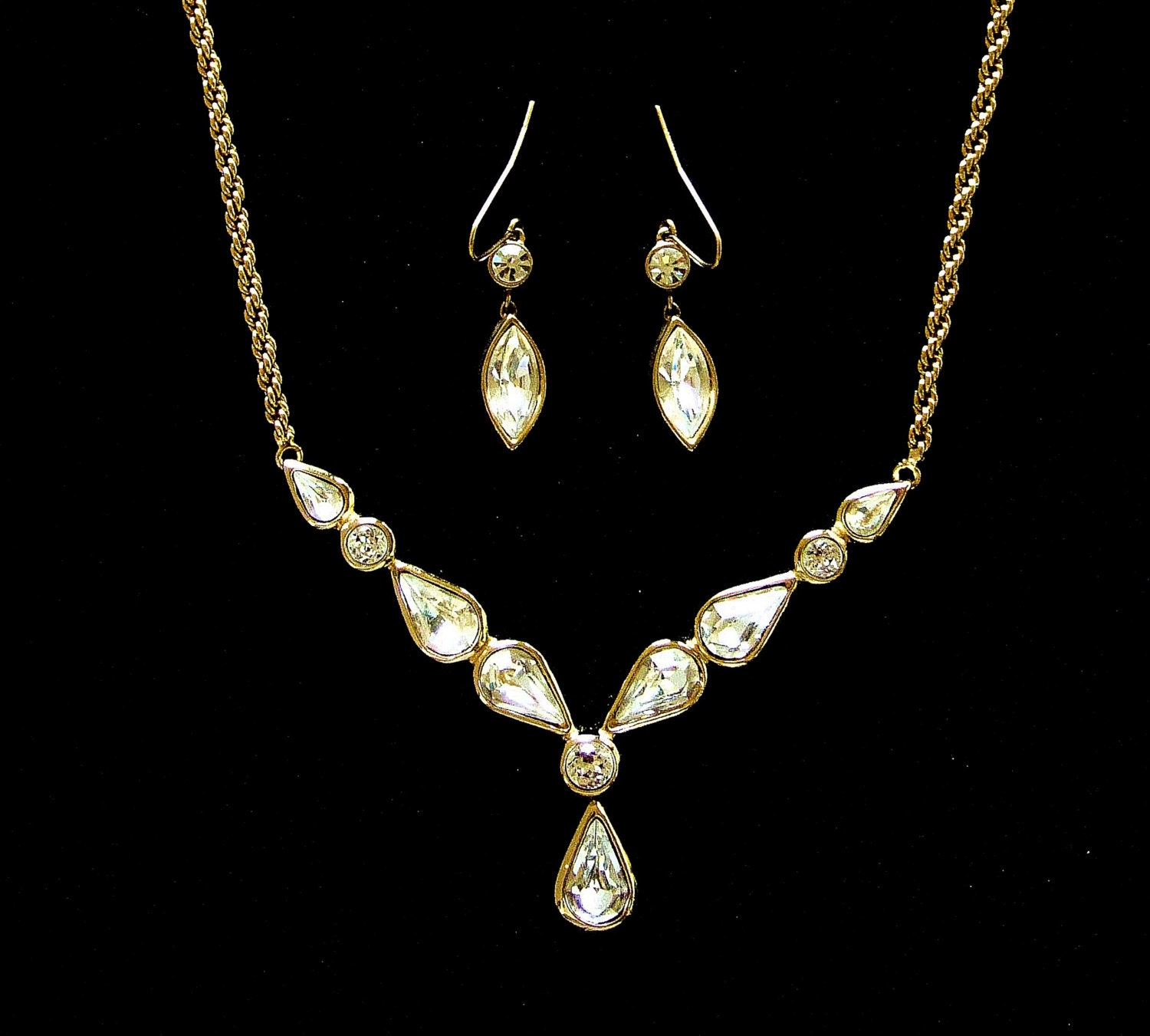 Christian Dior is famous worldwide for their designs. Older items that are not produced anymore are VERY collectible and sought after; when a collector finds a nice example there is rarely a question about price because
jewelry like this is rare
.
The set pictured at right is a prime example.
Just look at the condition. This set is truly spectacular. The necklace is signed so there is no doubt as to the designer / maker.
This set is perfect for wear to a wedding or any formal event / occasion!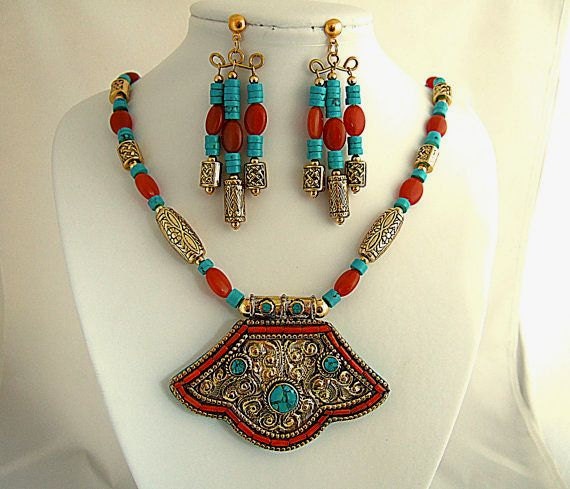 The last example - shown at left - is built around the focal piece - a Tibetan pendant featuring turquoise and carnelian.
This
ornate set
features a vintage pendant. The necklace and earrings were made by this artisan to compliment the pendant. The color match is pretty close to perfect, so these pieces look as though they were always together.
Delores is currently offering over
175 beautiful items
in her shop. Take some time to visit today. You'll be happy you did!