Unique Jewelry made from Vintage Components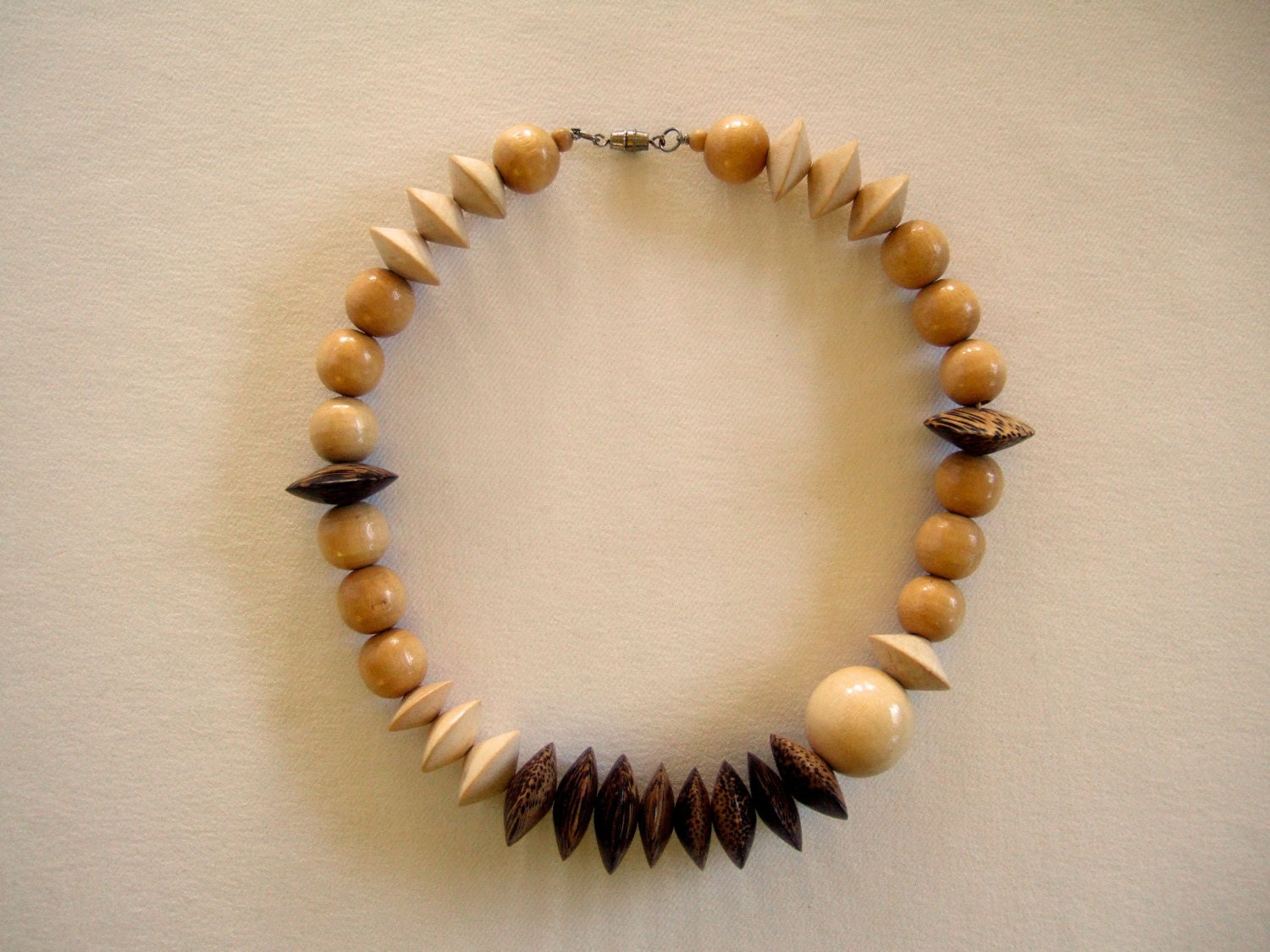 Today we're visiting
IshiVintageHandmade
to see what Delores has in her shop.
This
artisan
buys vintage jewelry and either resells it as is to collectors, or she takes it apart, using the vintage components to make new jewelry for sale!
Since many of the vintage components Delores uses are no longer made, the new jewelry pieces this artist creates are one of a kind
fashion accessories
.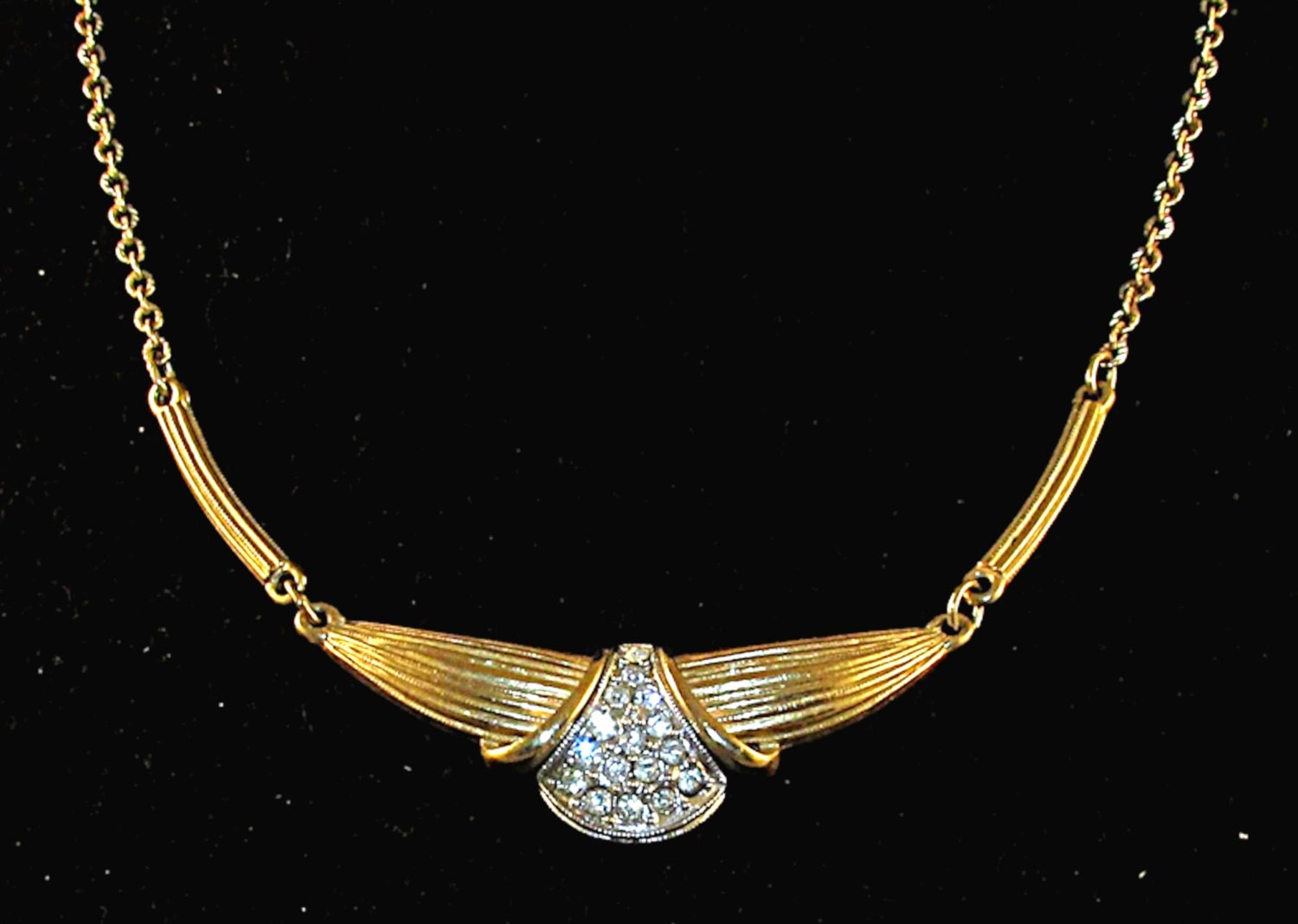 Delores has some vintage
costume jewelry
in her shop from well known designers. These
pieces are listed in the shop as is ... and at bargain prices, considering that these name brand pieces are quite collectible and sought after. The necklace
on the left
is a good example; this is a signed Sarah Coventry.
Necklaces like this one are listed for sale intact. This particular necklace has been described as in "excellent condition".
Any collector of designer costume jewelry would love to own this gorgeous piece!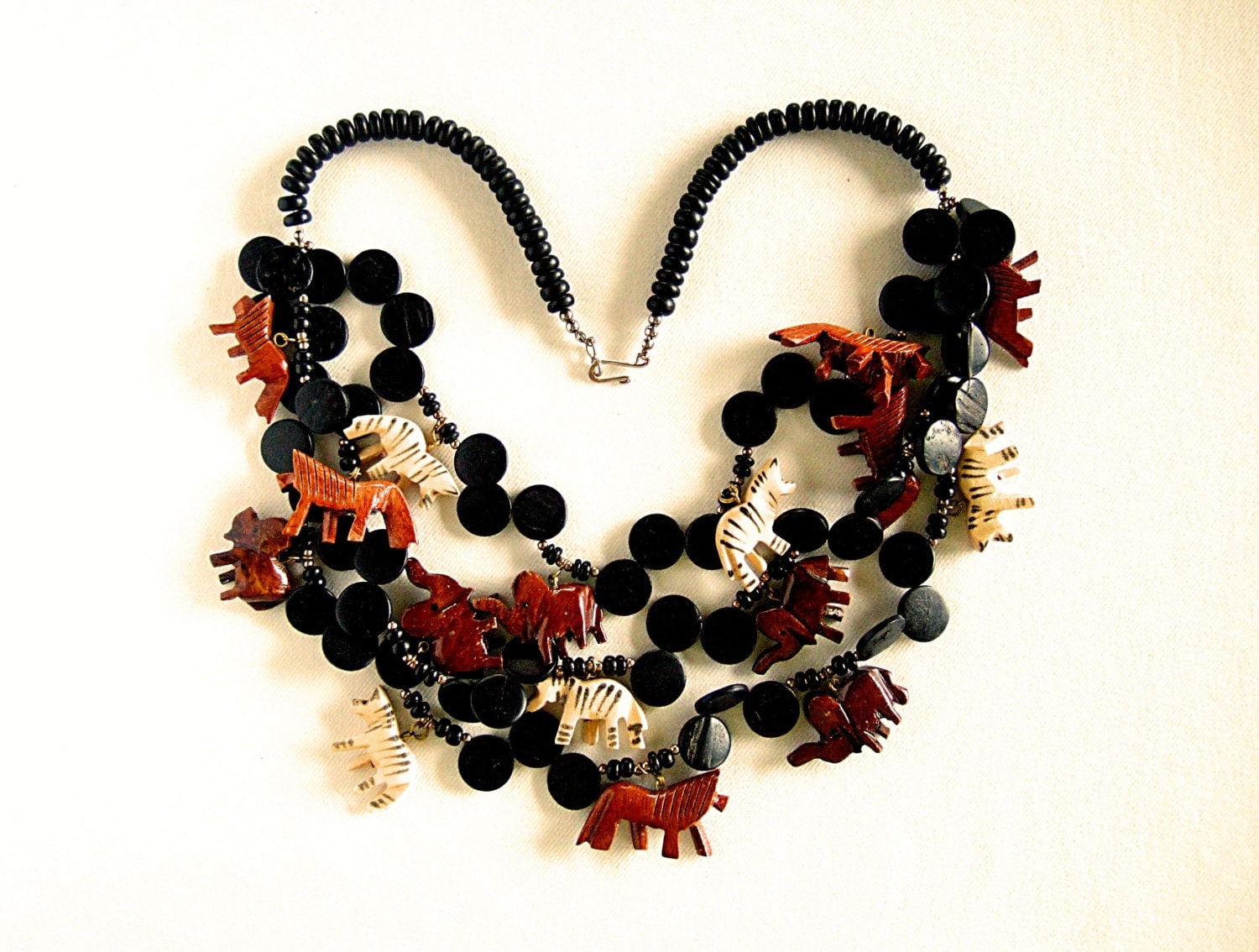 Here's a really unique necklace. This handmade beauty is three strands of natural wood jewelry gorgeousness.
Delores calls this fabulous creation Vintage Tribal Safari Wood Necklace, and the title fits it perfectly.
Carved wooden elephants, lions and zebras combine with black wood disc beads and two sizes of wood heshi to make this a very
special necklace
. Its one of a kind!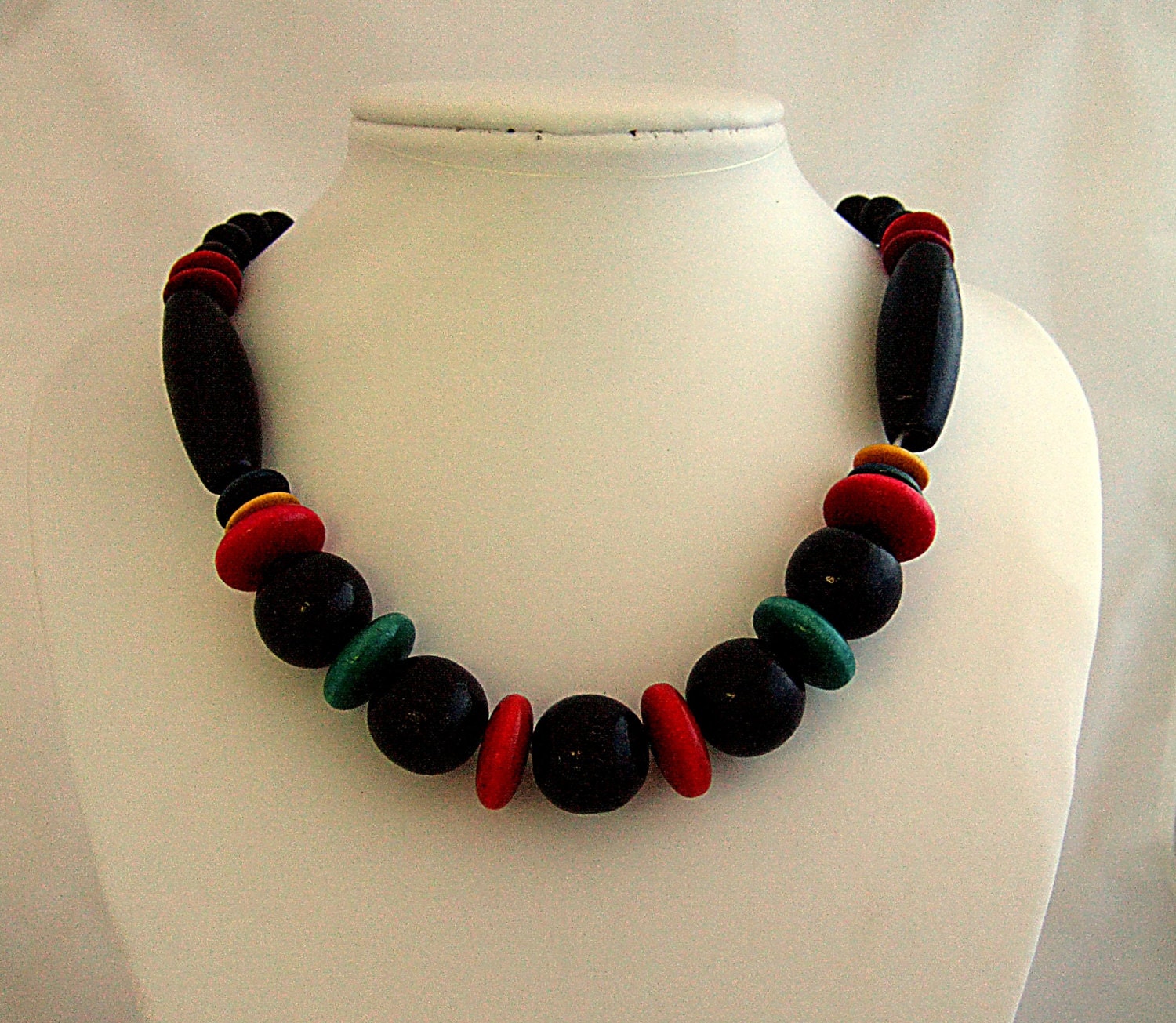 Here is another wood bead necklace made by Delores. These beads are made of hardwood, with deep black beads that are brightened up with beads in several other colors - red, teal green, navy blue and bright yellow. This is a
bold, very fashionable
necklace that can be worn as an accent to a great dress.
Delores has some other vintage items in this shop that have appeal to collectors; this article is focused on jewelry, so I won't describe them here ... they can be a nice surprise when you visit her shop to check it out and explore IshiVintageHandmade!