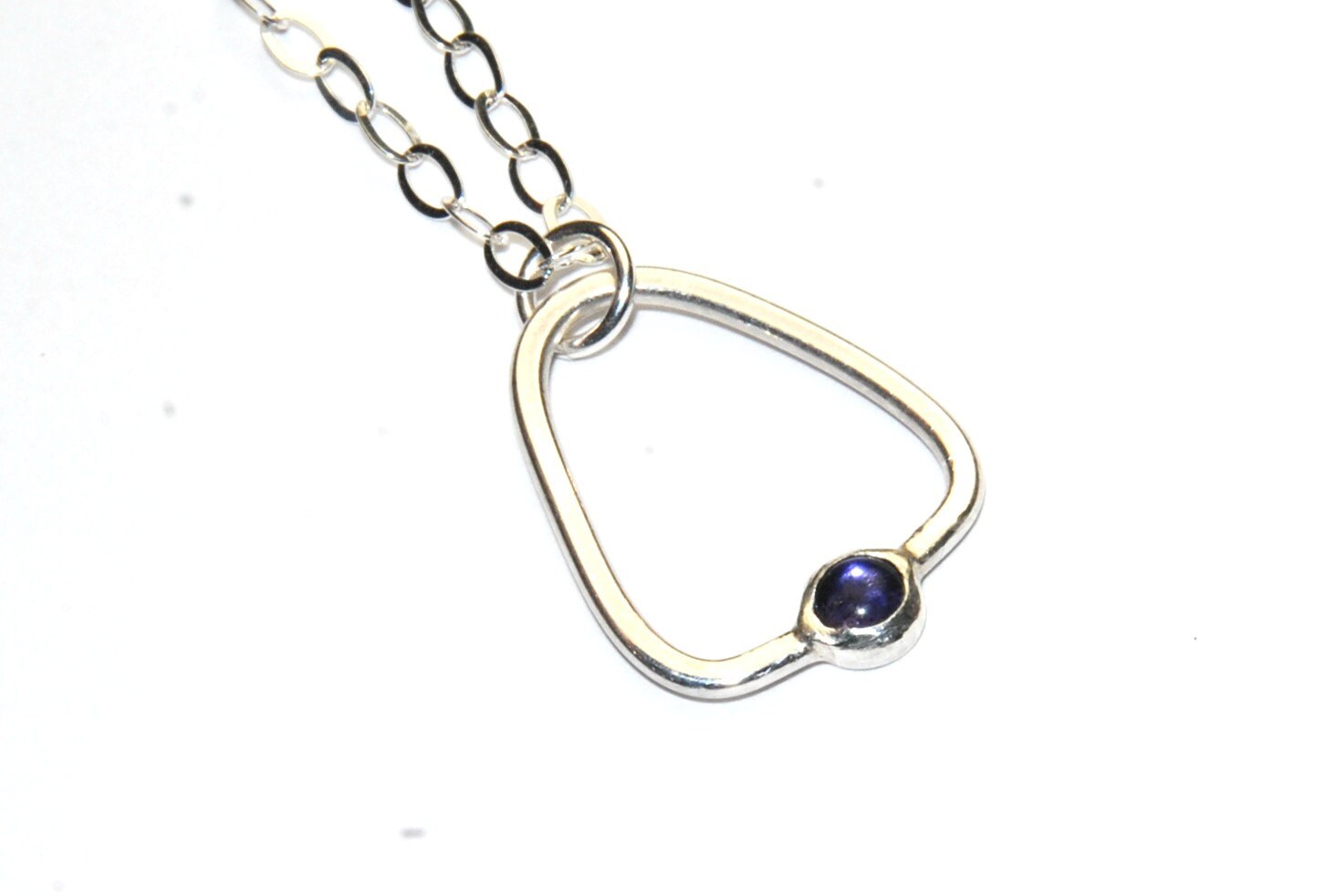 A visit to ELEVEN13 makes it clear that this jewelry designer is a very well rounded artisan. The varied types of jewelry
Michelle
creates all contribute to her collection, making her shop unique and fabulous!
On the left is an example of her minimalist, contemporary silver and gemstone jewelry. This
Blue Iolite Gemstone Necklace
features a simple and gorgeous design that can be worn pretty much every day.
There is much more to ELEVEN13, though. Michelle has been exploring new and different ways to expand her skills, and it has paid off with a really varied collection.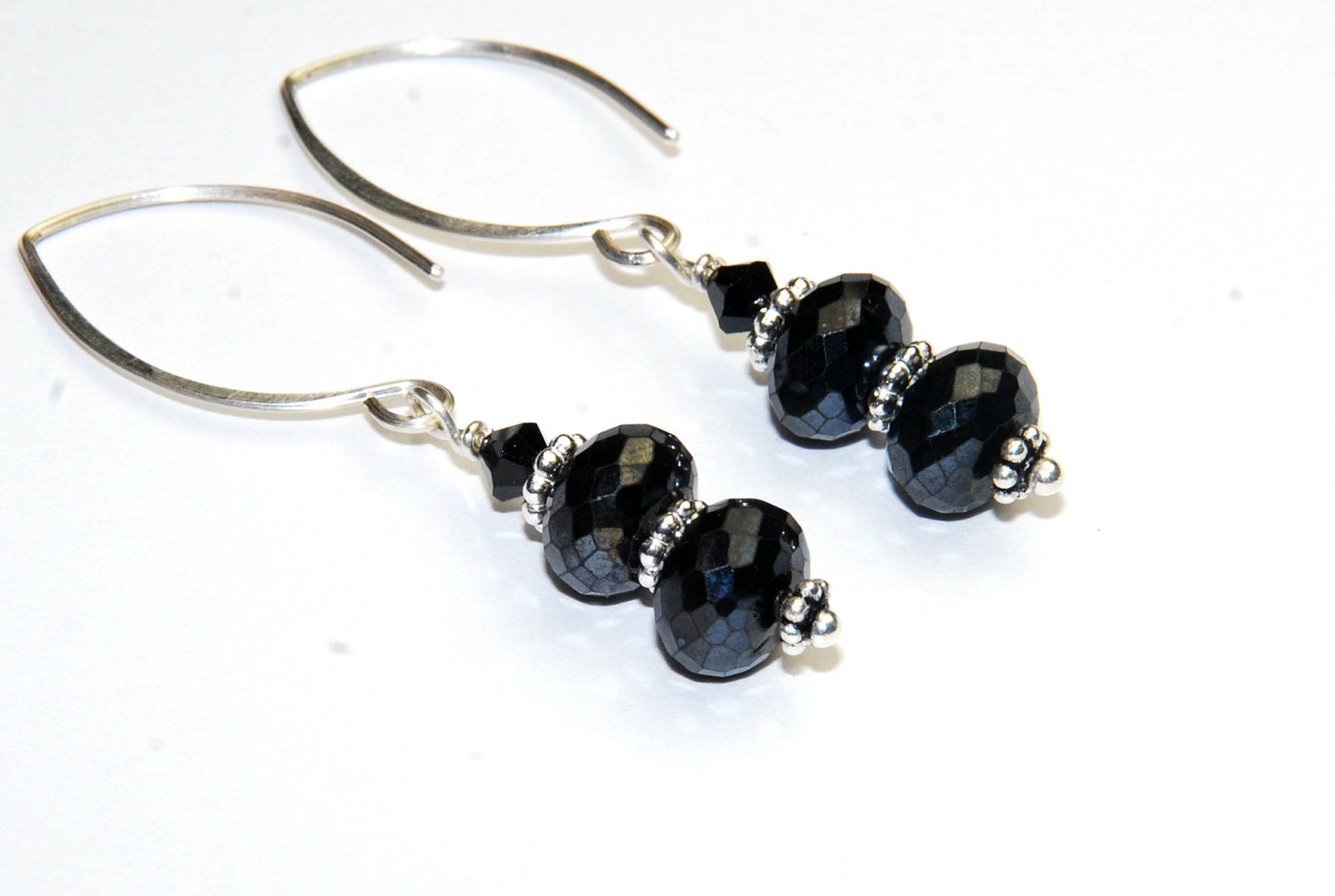 Even within categories, you'll find lots of choices - styles, materials and price ranges. In the
Gemstone Earrings
section you'll see earrings made with gem beads like the Black Spinel pair
on the right
, or with
briolettes
and bezel set
cabochons
. All gemstones, but ... very different!
In the
Mixed Metal
Jewelry section, you'll
see some pretty spectacular pieces.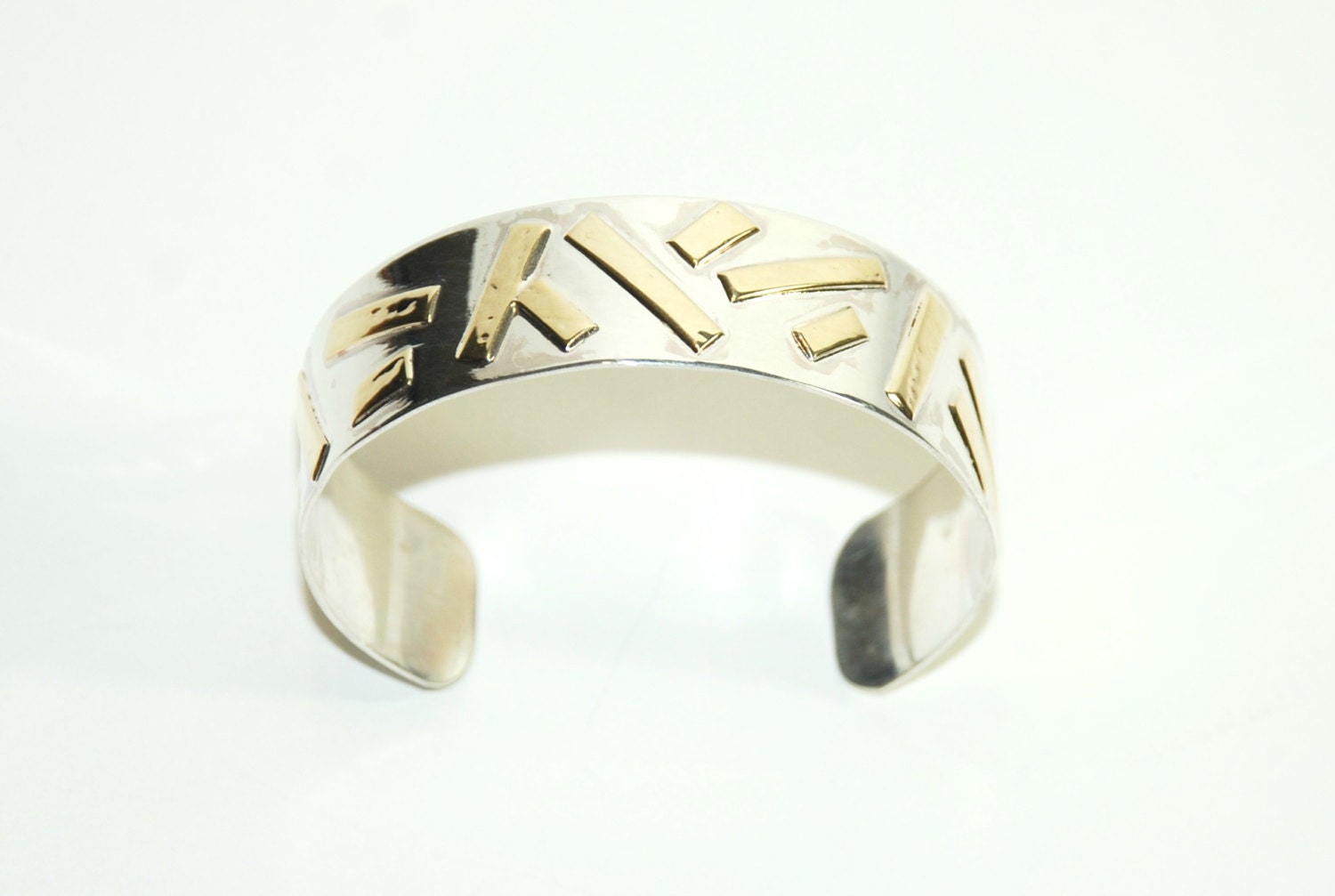 Michelle marries copper and silver beautifully, creating cuff bracelets like the Geometric Cuff
on the left
.
In this section you'll find rings, necklaces and
earrings
.Contrast is the word here, and this artisan uses more than color -
hammered and smooth textures
are also front and center in these designs.
There really is a lot to explore in this shop, and I recommend you visit. There's something for everyone, and this artisan creates very affordable jewelry with a lot of value. Browse ELEVEN13 today:
https://www.etsy.com/shop/ELEVEN13