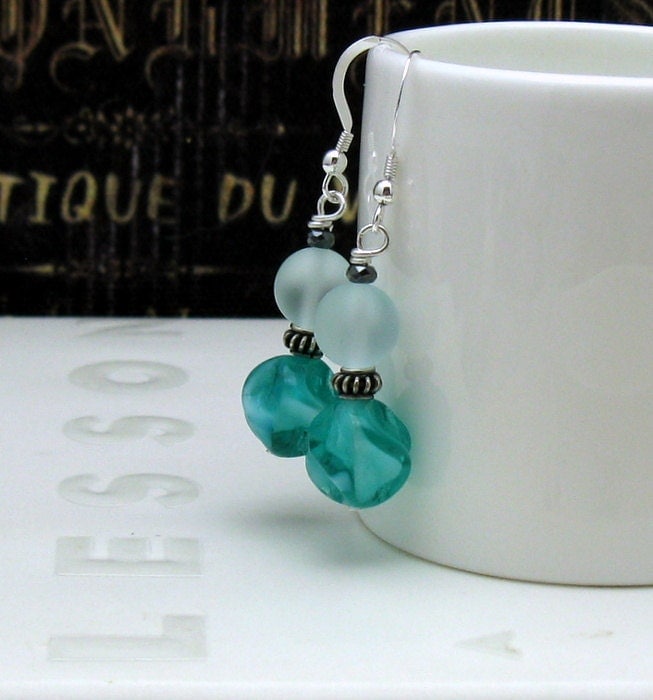 Today we're looking at
CoolJewelryJR
. This shop is owned and run by Pam, who also is the owner of CoolJewelryDesign.
CoolJewelryJR offers earrings,
bracelets
and more. Pam uses the same design ideas to create the jewelry sold here. The components in it may be a bit less rare and costly, so this jewelry has that great look, but a lower price.
Some styles may be made with copper or brass instead of sterling silver. There are less stones.
There is more art glass here, as in the beautiful
Teal Glass and Sterling Silver Dangle Earrings
you see on the left. These earrings are very well made, with sterling silver wire, silver rondelle beads and ear wires. The glass is excellent quality. Because glass is less costly than stone, the same
earrings
made with gemstones could be a lot more expensive.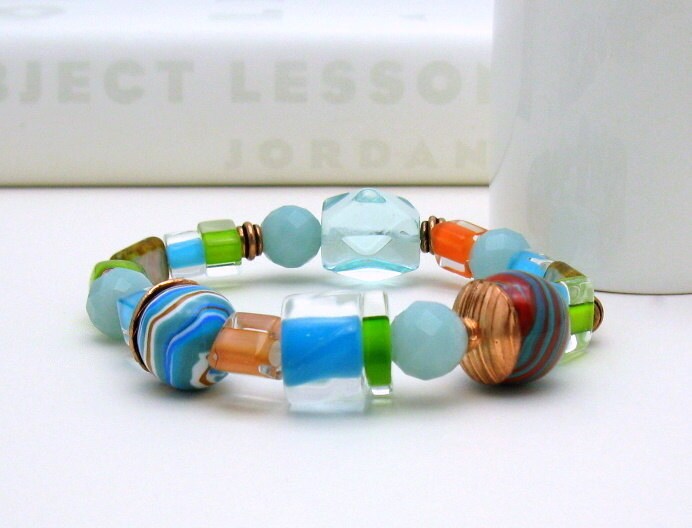 At CoolJewelryJR you do not have to give up anything! The same great
artisan
is making this jewelry a piece at a time, using her talents for composition and color to create wearable art you will love.
Just one look at the amazing bracelet on the right and you know it really is unique. The
Bright Blue Orange Beaded Bracelet
is fun, flirty and really chunky! Perfect for casual wear, this bracelet is a true fusion of colors, shapes and textures. A great gift for a friend!
Head over to
https://www.etsy.com/shop/cooljewelryJR
for some Holiday shopping today!