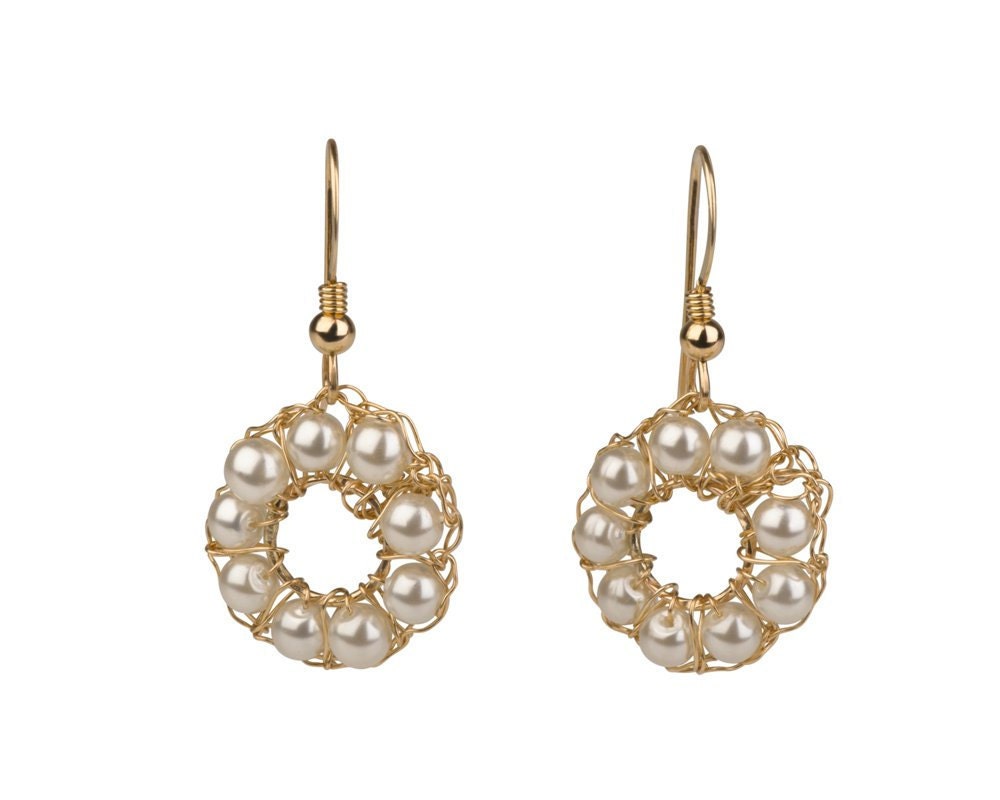 If you love a traditional but organic, natural style
ChayaGallery
is a shop you will want to put on your favorites list. This artisan crochets with
pearls
, crystal beads and 14k gold filled wire to create superb handcrafted jewelry with a classic appearance.
The beautiful
Pearl Hoop Earrings
on the right are the most amazing Bridal Earrings ...
This type of jewelry is perfect for the Bride. You'll find customizable
Bridal Jewelry
items like pearl necklaces and earrings offered at ChayaGallery. You can even order pearl or
crystal jewelry for your Bridal Party
, color coordinated to match your Wedding theme!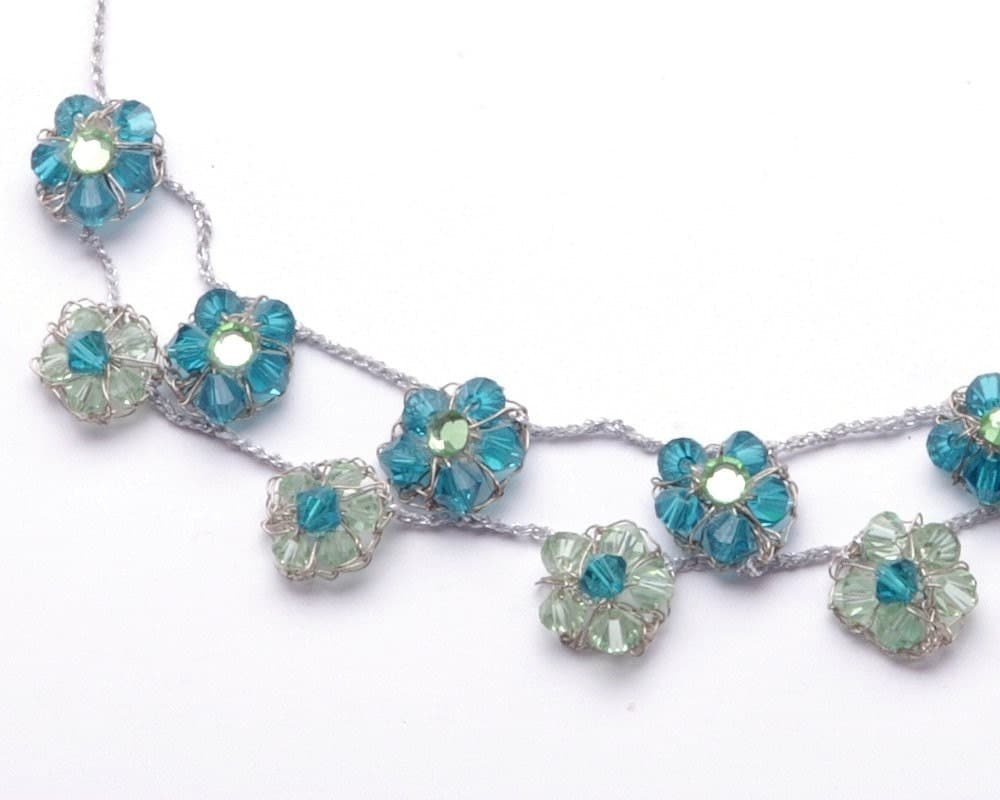 Here's a fashion accessory idea for a special occasion ... This Swarovski Blue
Crystal flower necklace
will be a stunning compliment to any wardrobe!
Add instant color to a black or white dress ... or color coordinate with a blue based outfit. Or wear for contrast - on a vivid yellow sweater to really stand out ...
This versatile crystal necklace was hand knit and could easily become a jewelry favorite!
Many people may think of hair accessories as a distinct category, and they are to some extent. But in many cases, they're another form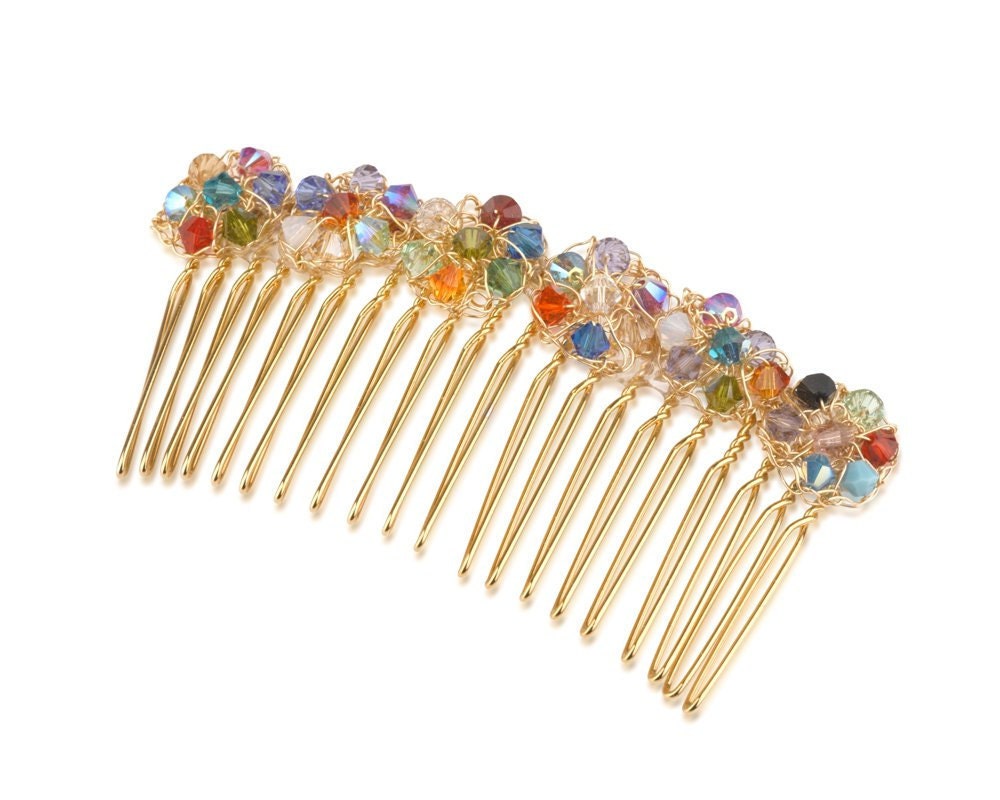 of jewelry.
Hair combs
and
barrettes
are important devices to hold hair in place for special events such as a wedding or formal occasion, but they still have to look good.
The
Flowers Hair Comb
with Swarovski Crystals shown on the right is a good example. This comb was hand wired by Chaya; it can be made in a huge range of colors so if you need eight color matched hair combs you can easily purchase them.
Stop by ChayaGallery today and browse for a while! Its a great time to buy a couple of sparkly gifts for friends and family. This is beautiful, truly
handmade jewelry
!