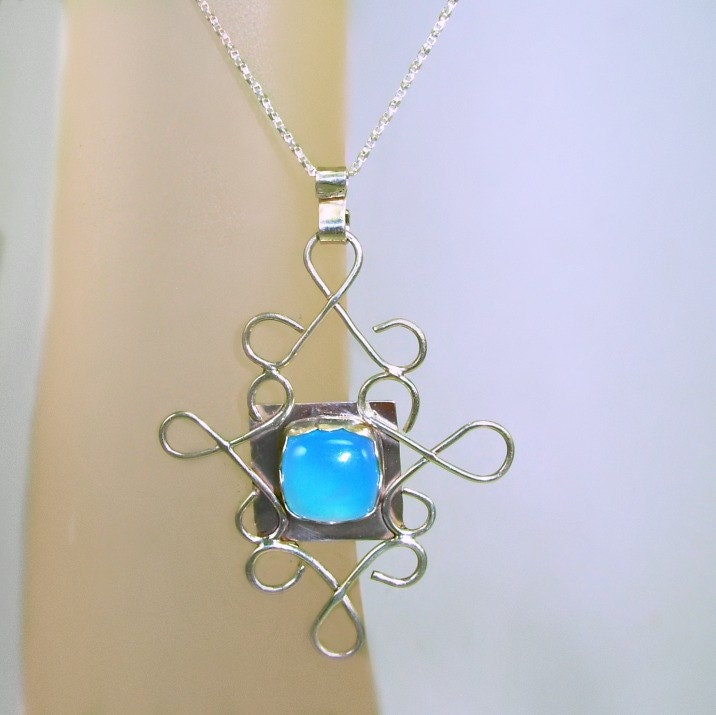 This morning I'm visiting JET member shop
DonnasArtisanDesigns
to see what's new!
I love
Donna's
approach to design. She's completely unafraid to try new techniques, which is one of the things we have in common. This is because we are both self - taught.
It is the nature of a self taught artisan to experiment and push boundaries; to design "outside the box". Its how we learn.
I'll start with my favorite category. Its named
My Own Lapidary Work
. The artisan jewelry in this section showcases gemstones that were cut and polished by Donna. The pretty pendant
on the left
is set with a hand cut blue
chalcedony
. This is a totally handmade piece of jewelry (except for the chain). Donna did it all, from creating the gemstone from rough rock to making the wire components and assembling them to produce this necklace!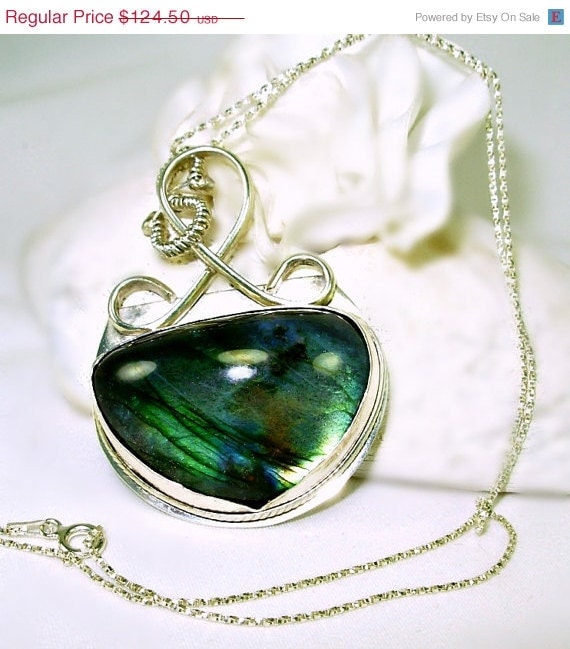 On the right side of the page is
another one
that was created entirely by Donna. This labradorite cabochon is amazing! As someone who has polished many cabochons, I can say she did a great job orienting the stone to maximize the iridescent effect; and the finish is like glass! I also love the contemporary setting ...
There are other sections in Donna's shop ... and a lot of items to see. Over three hundred items!
There's a big
Necklaces and Necklace Sets
section. Within are many types of handmade
necklaces
, many with matching
earrings
.
There are
four pages
of bracelet listings! Many of these are available in sets as well. I should also mention Donna's Rings section. If you love wearing
jewelry for fingers
, take a look!
We all create jewelry for sale. We have to. It isn't why we began making jewelry but selling it IS what we do. But sometimes the artisan thing pokes its head out and we create something that really IS special.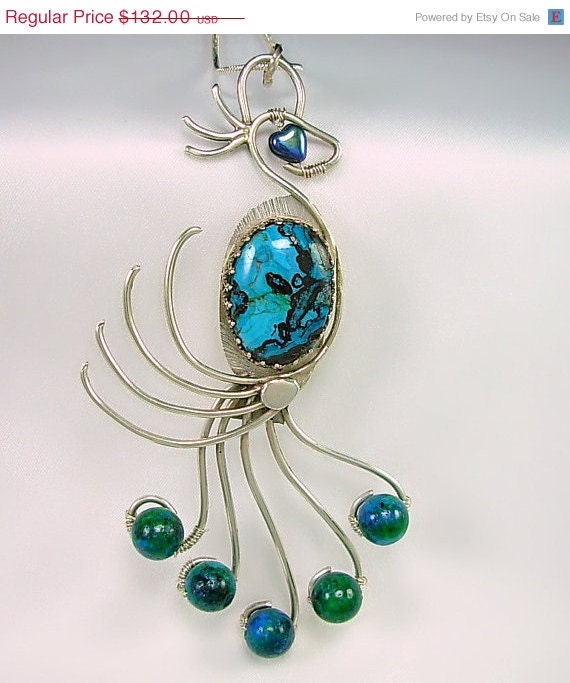 Yeah, it may be a cubist interpretation of life on the moon. Some people will look at it, scratch their heads and say "huh?"
But it truly is art. And Donna has done just that with this amazing
Peacock Pendant
!
It has a beautiful form. Many different elements, bonded together to become something really unique. She gave it varied textures. The multiple layer construction gives it a 3 dimensional appearance.
Only an artist - someone who creates from imagination, with that special thing creative people have within them - can make things like this.
If you love art jewelry, you owe it to yourself to check out this amazing artisan.
Visit Donna
today!