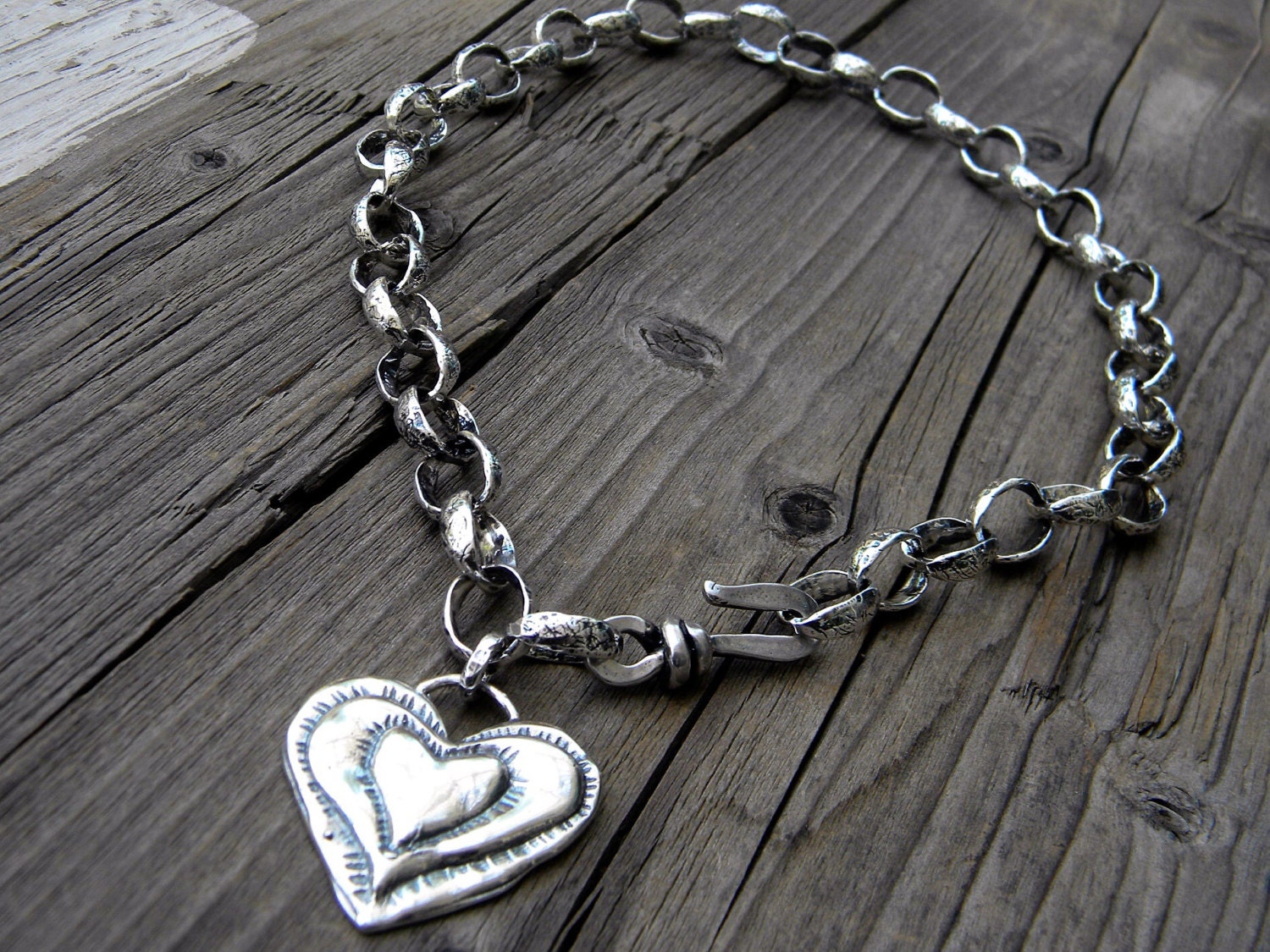 Our JET of the Day,
Deena Roberts
does things her own way, and that's probably why her jewelry stands out from the crowd!
Her shop,
DeetaByDesign
has a familiar, comfortable, earthy aura that is enhanced by her boho style. This is organic jewelry design at its best; the polar opposite of the mass produced factory fashion you see on virtually everyone these days.
Call it Bohemian, boho, hippie ... you really can't label this jewelry and fit it into a neat little niche. This is bold stuff. Just look at the
Heart Necklace
you see above. Even the chain is handmade; the natural, hammered links leave no doubt an artisan made this!
Browsing through Deena's shop reveals a great variety of styles and types of handmade jewelry.
In the
Wire Wrapped Jewels
section, you'll find gorgeous pearls and gemstones that have been wire wrapped to form links - which are then connected to create handcrafted necklaces,
bracelets
and
earrings
. Many of these feature
focal pendants
and dangles, making them truly spectacular.
Find Beaded Necklaces like the one at left
here
...
Knotted Jewelry
is exactly what it sounds like. But while I expected to see handmade jewelry like this
Long Hand Knotted Pearl Necklace
, I truly did not expect to see this
gorgeous Bohemian bracelet
!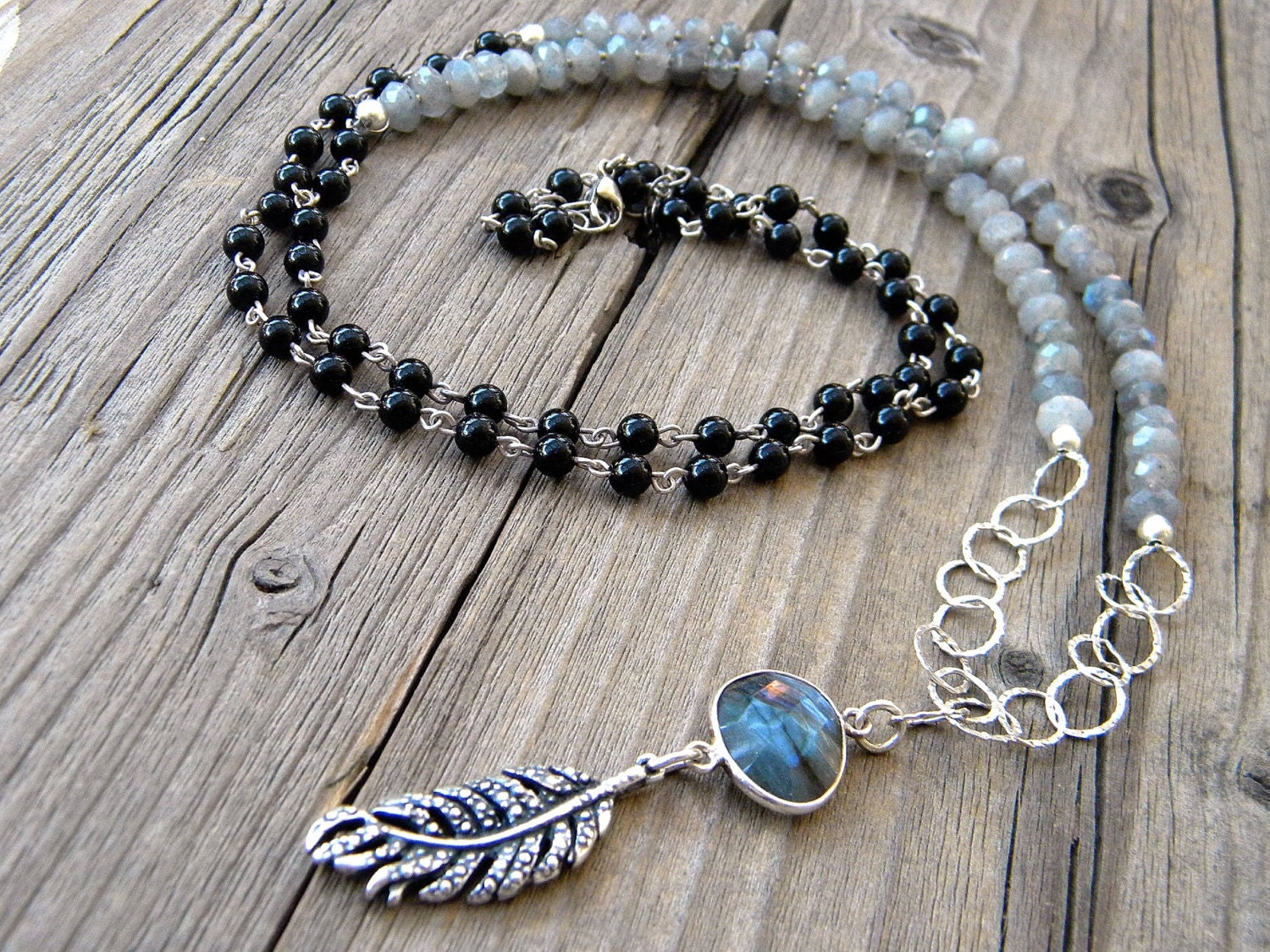 Deena's creations have a beautiful look that really is hard to duplicate. Every piece is different, because the components and arrangements change and varied techniques are used to produce them.
One of a kind is the rule here; for fashion conscious women who want to express their individual sense of style, wearing OOAK jewelry like the amazing
Long Labradorite Necklace
seen above can add just the right touch to their unique look!