I just finished a glorious vacation at the
Biltmore Estate
in Asheville, North Carolina. While there I perused the gift shops with a particular interest in the jewelry offered by the Estate.
I expected to see jewelry styled in the fashion of the late nineteenth century and early twentieth century, the time period that was the Estate's heyday. Instead, the jewelry was very modern and greatly influenced by the large artisan community in the
Asheville
area.
The largest collection of jewelry was
dichroic glass
. The glass was boldly wire wrapped in sterling silver and very modern. The necklaces curled and twirled as they draped around the neck. The glass was primarily in pastel colors or in cool blue tones and the designs were very intricate.
The second largest collection of jewelry was wire wrapped stone pendants. These stones are wire wrapped in gold filled wire exclusively. The stones are a variety of jaspers and agates, with amethysts and opals thrown in for good measure. I did not see a single stone wrapped in sterling silver. Perhaps a new trend?
The stones averaged two inches in length. In contrast to the dichroic glass jewelry,
the wire wrapping was simple and straight forward. None of it detracted from the beauty of the stone. It simply acted as a frame for the stone. Only the bails have some slight embellishment.
The last collection of jewelry was found only in one gift shop. It was a small collection of spoon jewelry featuring watches, bracelets, pendants, and earrings.
Downtown Asheville has a large artists' community filled with jewelers, painters, fiber artists, sculptors, and potters. This community has spilled over into the
gift shops
at the Biltmore Estate. This continues the efforts of
George Vanderbilt
to support his community when Biltmore House was first built in 1895.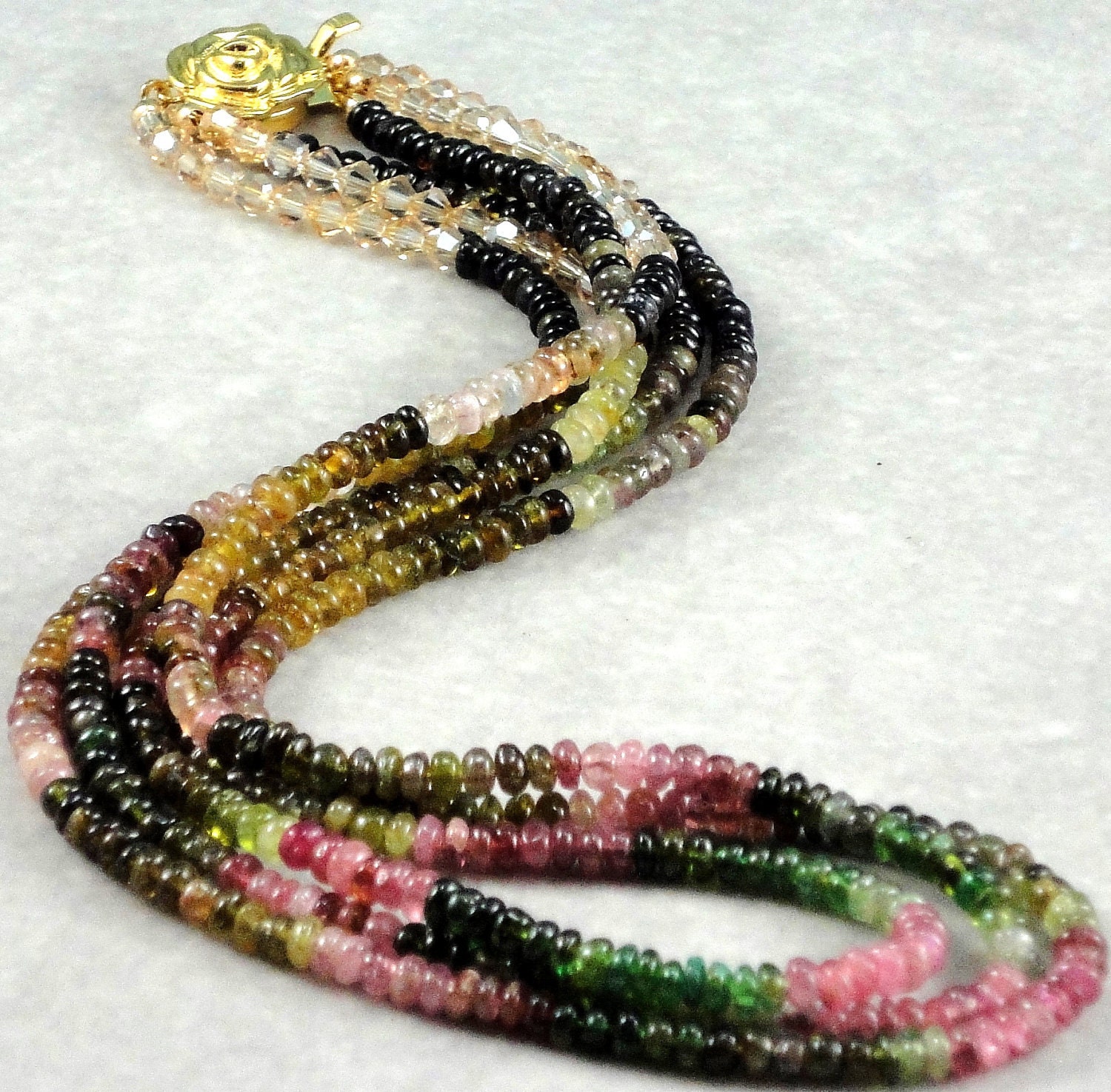 Tourmaline Necklace