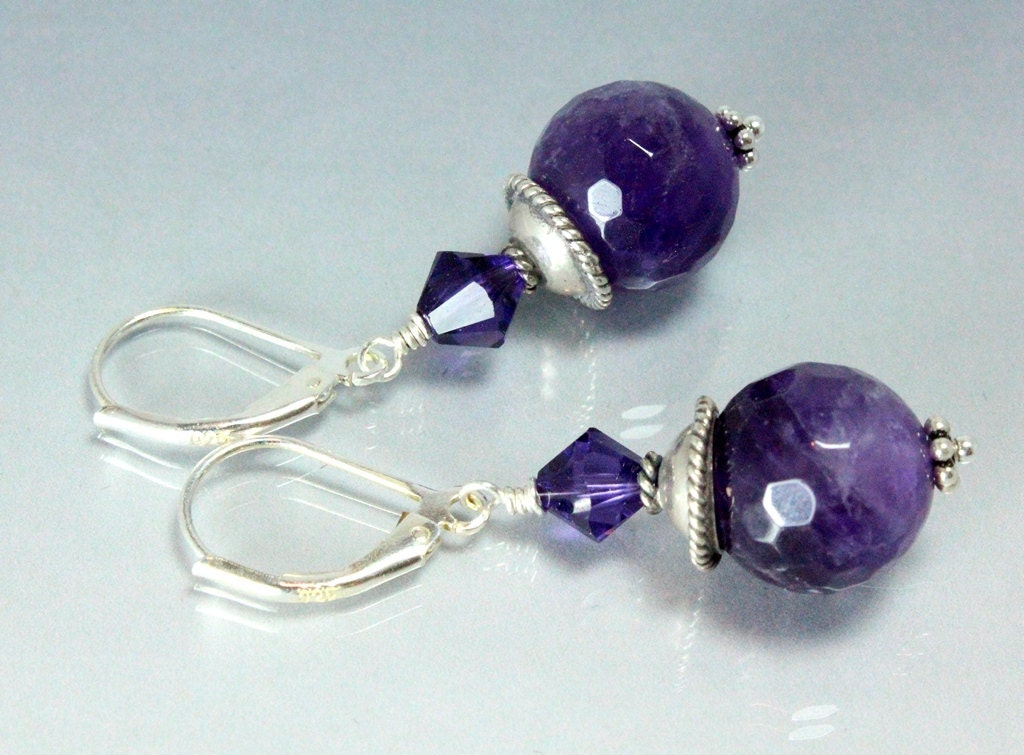 NancysCrystalFantasi has some really nice Amethyst jewelry in her shop! It is the February birthstone and is always a very popular choice as a Birthday gift.
I love the pair of pretty amethyst earrings
shown on the right
- they're well made and the components are really nice. The 10mm round faceted amethyst beads are a great size, and match up nicely with the Bali style components. The 6mm crystals add sparkle and the rich purple color is fabulous!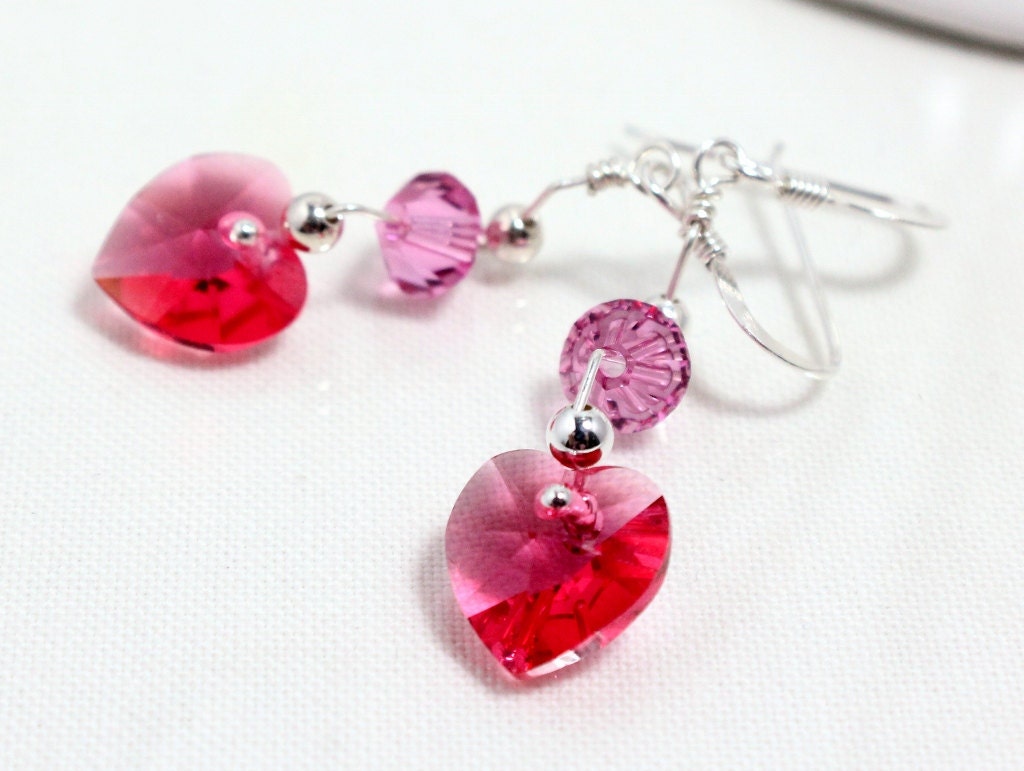 On the
main shop page
, Nancy is featuring jewelry for Valentine's Day. This is a major jewelry gift occasion, and there are some really nice choices for gifts here!
The earrings
pictured at left
showcase a gorgeous pair of sparkling Swarovski Crystal Hearts. Paired with rose accent crystals, these glittering beauties have a modern, contemporary design that can't be beat.
Valentine's Day shopping couldn't be easier!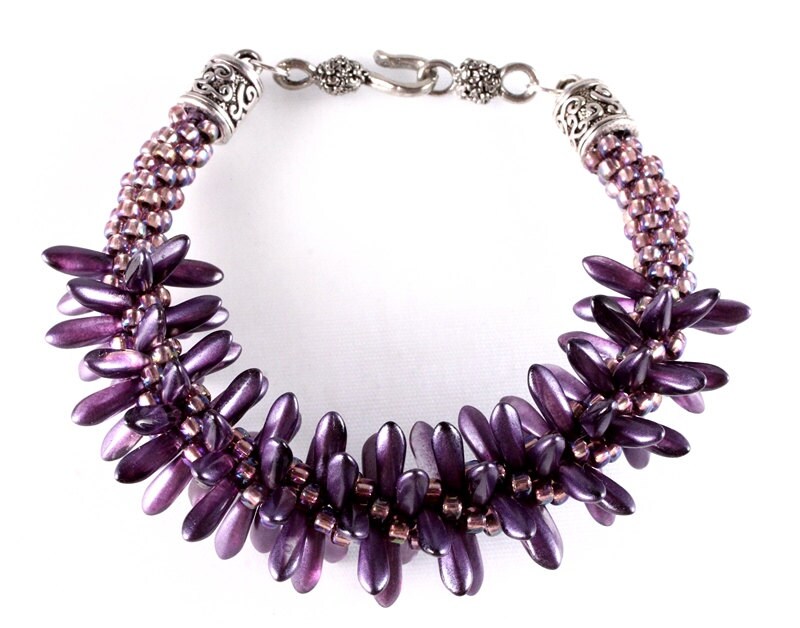 Here is a truly spectacular bracelet from this
artisan
! The spiked Czech glass beads give this piece a really dramatic appearance and match very well with the purple seed beads in the weave. I love the end caps!
This jewelry maker has a nice variety of pieces made with the Kumihimo braiding technique, which was developed by Japanese fiber artisans. This method produces a very ordered and precise pattern that is just amazing to look at. Kumihimo pieces always attract compliments, especially stand - out examples like this
wonderful bracelet
!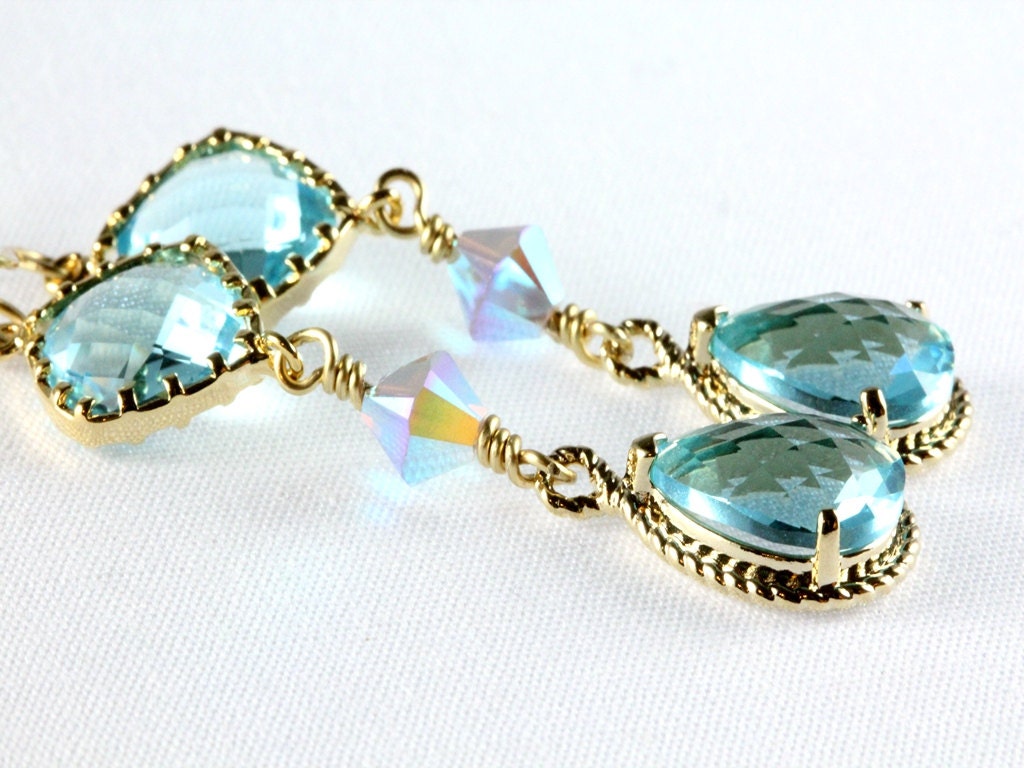 Nancy hit a home run when she made these dangles! Swarovski makes the greatest colored crystal beads and components, and the gorgeous blue crystal this jewelry maker chose to create these really sparkles - so much that you can tell from the photo!
There is good movement in this
pair of dangle earrings
as well. This is key when it comes to crystal, and Nancy took full advantage. They're elegant and sophisticated, and appropriate for any wedding or special event where you want to make a lasting, memorable impression.

Stop by NancysCrystalFantasi today and find a really nice gift for your Valentine!