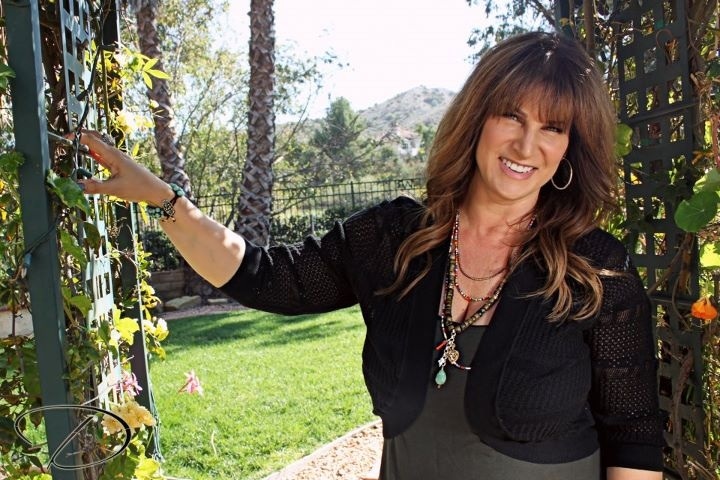 Welcome! I'm Deena of
DeetaByDesign
. I have been surrounded by art my entire life, as my dad was in the art business. I spent weekends as a kid at the California Design Center in his showroom.
I suppose that is where my love for design grew the fondest. I have a love of both fashion and interior design, majored in Art throughout college, am a licensed Make-up artist, and fell deeply for making jewelry.
My passion is incorporating people's family heirlooms into current pieces and making them relevant to hand down through the ages.
My drive for making jewelry totally changed after we lost our oldest son to a tragic accident a couple of years ago. He had always been so inspired by what I did. I turned that into my tribute to him...thus...the name of my business evolved into Deeta...his nickname for me.
I have always wanted a "hobby". But I fell both blindly and hard for making jewelry when a wire artisan I knew showed me how to wire wrap. The tools felt so right in my hand and it took nearly no time for me to grasp the basics of wire wrapping.
My passion for design fell right into place. I had always loved
stones and beads. She was kind enough to take me out to help me purchase my first bit of silver, quality stones and my tools, and that was the beginning of my new passion.
I began making jewelry nearly five years ago. My husband was traveling quite a bit, and our twins were small, so after they went to bed
I spent my nights trying new things, looking at stones online, etc. A great gal at the jewelry store I frequented was an incredible inspiration and really helped form the style of my designs today. But, making jewelry took on a much more meaningful approach after the company was given a name for our son.
Five years ago, when I first began making jewelry I sold my first piece. Since then, my creations have grown so much! As I have taken on a more natural approach, I have been fortunate to have been asked by a few Rock band members to design them custom pieces, and my more natural collection is sold at a wonderful boutique on the Southern California coast called Twig of Laguna.
I still love working with Sterling Silver, Gold Vermeil and Bronze metals. But it's the stones that I really enjoy. It amazes me how the attraction to one stone or another can change with one's mood.
I love to sit in my workspace and just gaze at them while the creation just evolves. I know it sounds funny, but a creation must "feel" right and just flow.
Some days, that occurs more naturally than others. I also love incorporating leather in my designs. I love how a piece takes on a different perspective by adding buttery soft leather to it.
I truly enjoy making
necklaces
the most, probably because that is where I began, but I do enjoy making a
bracelet
here and there, as well!
Like most artists, I am highly inspired by nature and my surroundings. My workspace is a wonderful niche, in line with beautiful trees just outside the windows.
I love my tools. And I take care of them. Fortunately, when I invested in my tools, I was lead in the right direction, and still have my original set of pliers and nippers!
I'm working on expanding my skills, so my business can grow! I look forward to taking on Precious Metal Clay so that I may make my own charms and bezel settings to add to my pieces in the future.
Find and "Like" my Facebook page here:
www.DeetabyDesign.Facebook.com
A peek into my shop ...
Thanks for visiting!