Hello! I'm Denise (photo on left). Craig (photo right) and I make everything we sell in our shop,
LoveStoneArts
. We're new to selling jewelry, though we have made things for many years.
My first pieces of jewelry were not sold but bartered. A girl who was selling trade beads in a little general store told me what she wanted made and that I could keep the rest of her beads as payment. No real sales until our Etsy shop opened in 2011.
Craig and I are both so generous that we would give you anything you wanted!!
I grew up an avid rock hound and received a rock hammer and cold chisel for my 8th birthday. It was my absolute favorite gift! I gravitated to the artists in my circle of family, friends and neighbors.
I'm incredibly sentimental about pieces of jewelry that hold happy memories of loved ones. Example, a gorgeous hand drilled turquoise nugget that my grandma bought me when I was about 4 years old. We got off of the train in Yuma Arizona where an old Navajo artist had his silver jewelry displayed on a blanket spread out on the platform. The memory is so vivid.
Almost every family visit becomes a jewelry workshop. The photo of Craig has him teaching our nephew Sam how to make a brass spider. All the kids in our extended family from age 9 up have some soldering experience.
I began making unglazed stoneware beads to use in macrame and free form crochet necklaces in my late teens. My good friend was a potter and her mother was a fiber artist so the "Crazy Bead" necklace was born!
Puka shell necklaces were next- my Hawaiian sister in-law and I collected the shells on remote stretches of the Kona coast
Then - African trade beads, I love them to this day!! I learned my earliest techniques from helpful
ladies in craft stores. I would show them what I had, explain what I wanted to do, and they would sell me the supplies and demonstrate the techniques. I tried this with silver soldering in 1990 but never quite got my momentum. Note- I still have a little silver that I bought at $15 an ounce!
Craig and I have taken two silver classes from
Nicole Valentine of Victoria Canada
.
I'm especially fond of silver and opaque stones like
turquoise
, malachite,
coral
and lapis.
Love, love color changing stones- opals especially. It is probably obvious that my favorite material is the one that has most recently caught my eye!
Craig likes to make rings! I like to make necklaces most of all. I wear something around my neck every single day even if I'll be in the woods. That's my thing!
Both Craig and I draw from our travels and a shared interest in diverse cultures for design inspiration. We often start with a classic design and give it a rustic or contemporary twist.
We especially like to custom design a piece with the recipient's preferences in mind, translating a little information into a One Of A Kind piece of jewelry!
Our favorite tools have to be our Smith torches. I can't do without the round nose pliers of course.
Yes ... Coffee IS an important part of our business!












We love all of our tools lots and lots!!
We're always learning new techniques.
The latest thing I've learned is to add household ammonia to liver of sulfur solution for a very black patina on silver.
I plan to begin making lampwork beads and working with precious metal clays.
I also want to work with gold.
I need a sponsor!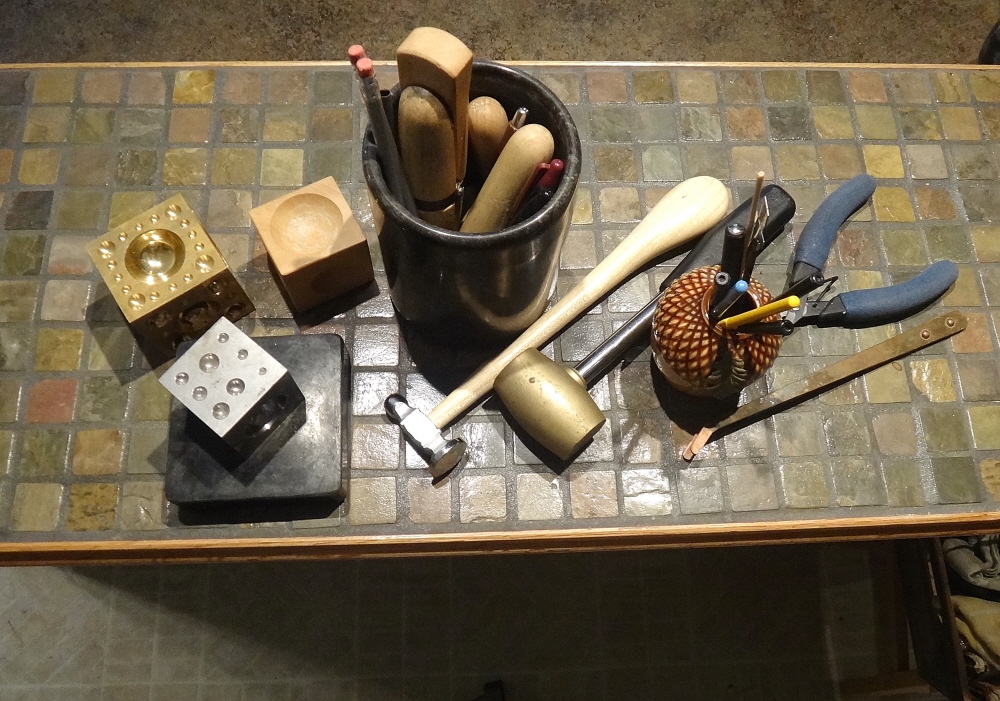 We love tools!
We are avid mushroomers, avid cooks, avid
photographers, home remodelers- we have lots of interests and we're avid about them all!!
Love our bulldogs Sitting Bull and Mucho Gusto and the parrots Poppers, Archie and Zsa-zsa.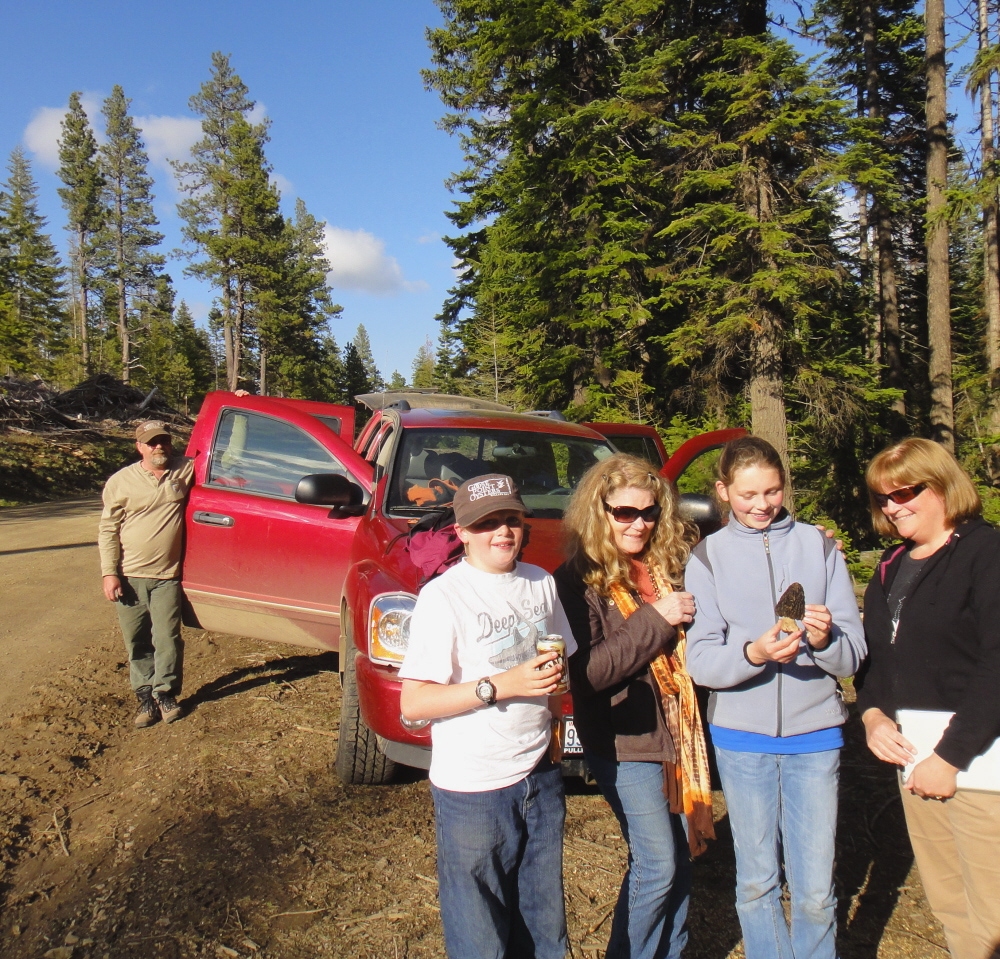 Mushrooming!
We have a supplies shop but I have not really launched it. I have been working on tutorials to feature in this shop. The photos and editing required are what is slowing me down in getting more supplies listed. Here it is:
www.etsy.com/shop/LoveStoneArtsDIY
You can visit us on Facebook. Please LIKE our page while you're there!
www.facebook.com/lovestonearts
Follow us on Twitter here:
https://twitter.com/LoveStoneArts