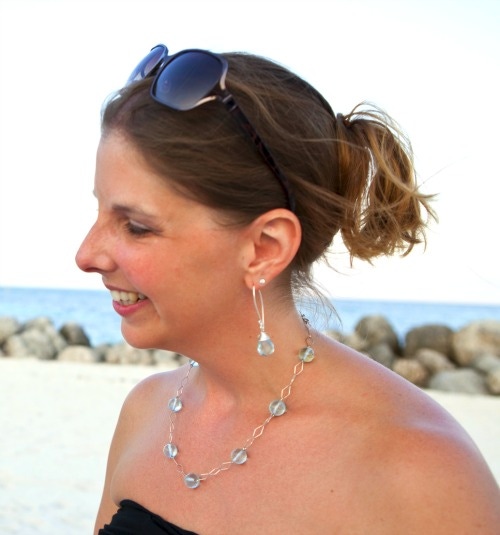 Tracy on the beach!
My story begins in a small town in Connecticut. As a child I loved exploring the outdoors. You could find me digging in the dirt, collecting rocks and "fossils" in my backyard. When we hit the beach, I'd stroll along trolling for beach glass, shells, and weathered rocks.
To my mother's dismay, I hoarded my discoveries in my room, on shelves, on the windowsills, in various vases swiped from cabinets... I was hooked!
As I got older I frequented rock shops, making some fabulous natural stone purchases, including an amazing rose quartz and raw amethyst that I still have today, and brought home stones found on hikes or on trips to other parts of the country.
Fast forward years later....
After college I moved to Boston, MA. On a whim a few friends and I took a simple earring making class at a local bead shop. That was all it took for me to rediscover my love for stones and to realize that creating beautiful things was what I was meant to do.
I've taken a few jewelry making classes here and there, beginning with the simple earring class as mentioned above and a few metalsmithing classes, but for the most part I'm a self-taught artist. I love the challenge of figuring out how to make my vision come to life.
I can't recall for sure when I made my first piece of jewelry, but I was young. I can recall making simple beaded necklaces and macramé bracelets and key chains as a child.
I sold my first piece of jewelry to a friend who insisted I take her money. I was shocked that someone was willing to pay me for something I loved to do! Before that I was making jewelry mostly as gifts and for myself. It hadn't occurred to me yet to take the plunge and open up a shop.
Of course I do have favorite materials to create with ... I started out with natural stones and sterling silver wire and I always come back to those two elements. They are my "go-to" materials and can often bring me out of an artist's block.
I've begun to branch out into copper, brass, aluminum, and stainless steel as well. They've helped to bring a modern edge to my traditionally classic looks.
Every artist has favorite things to create. I love making earrings. Hands down. I also make necklaces, bracelets and some rings, but earrings are my favorite!
My favorite tools ... I always say that my rotary tumbler was the best purchase I ever made.
The tumbler allows me to create the light, airy, delicate pieces I always imagined. Tumbling them makes these pieces hold their own. Even though they're light, they have great strength and durability!
I may also die without my Lindstrom's pliers!
As you can see from the Copper Cuff Bracelet above, I've been using my hammer lately!
I just taught myself how to make simple wire wrapped rings like the copper and turquoise nugget ring on the left! This is a project that's been on my bucket list for long while.
The rings I've been creating aren't meant to be very serious pieces. They are meant to just be fun and flirty with a sense of humor.
Sometimes you just need that in a piece!
I really want to refine my metalsmithing skills and start to create more intricate, geometric pieces. I have a lot of designs floating around in my head and I'll I need is to re-fire up the torch and brush up!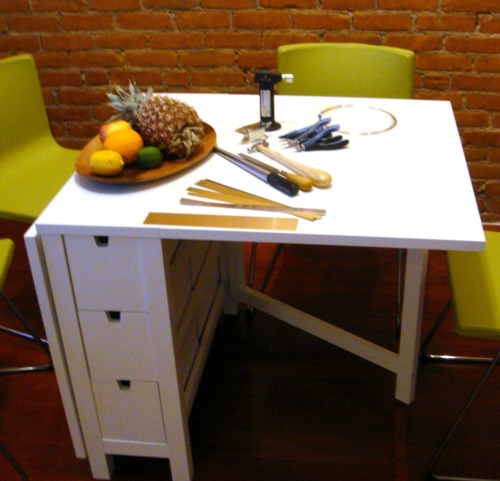 This table doubles as my bench!
In the kitchen/dining space I have a gateleg table with 6 deep drawers that stores the majority of my hand tools.
Most of the time this table acts as your typical dining table but when I need to work (or if we have dinner guests) it expands!
My work place is all around my house. Since I'm a city dweller I must make creative use of the limited space available in my condo.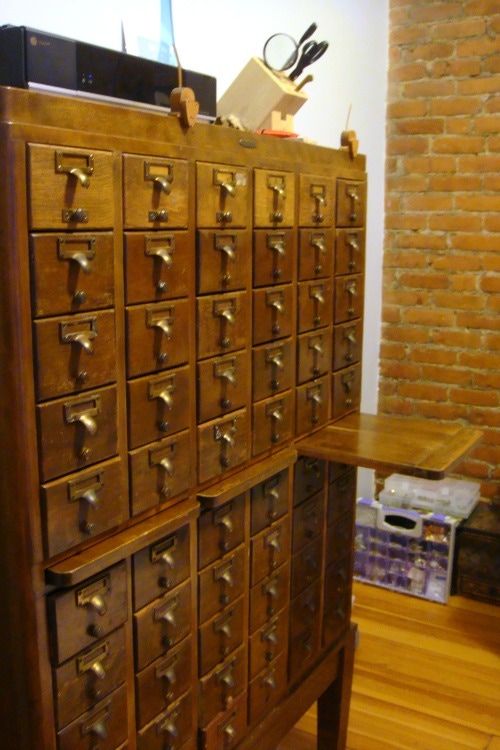 I love my antique Card Catalog!
I have an antique card catalog that houses (most) of my bead stash. Everything is organized by color and type.
You can find my jewelry here:
Please visit and "Like" my Facebook page:
https://www.facebook.com/tracedesigns
Follow me on Twitter: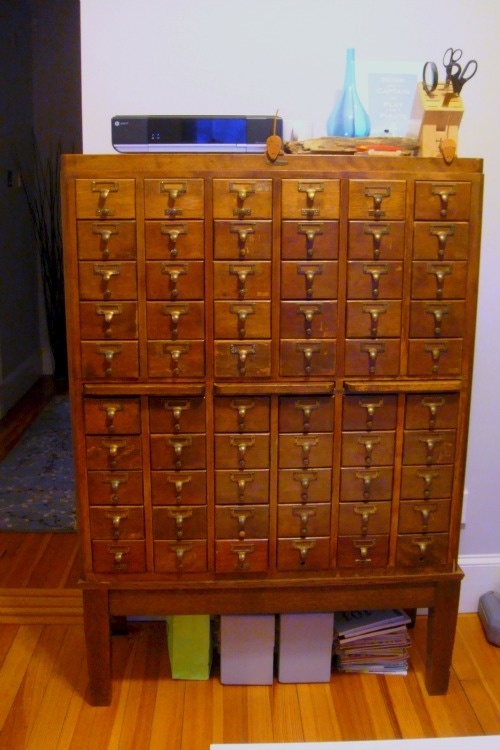 @trace_designs
I'm on Tumblr:
tracedesigns.tumblr.com
And Instagram:
instagram.com/tracedesigns
Follow me on Pinterest here:
pinterest.com/trace_designs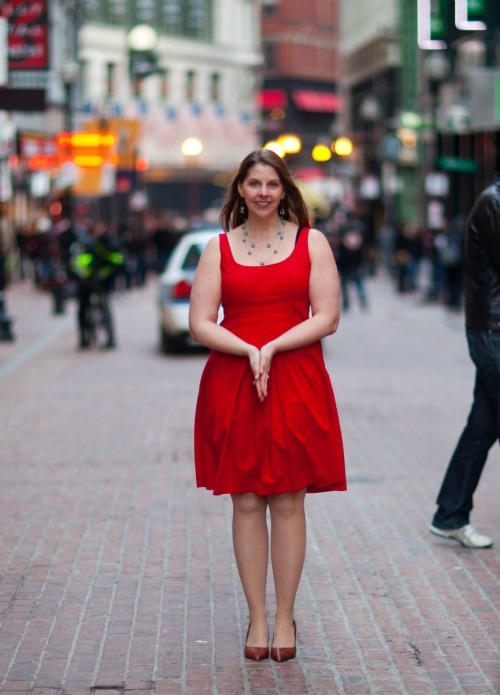 Thanks for visiting and reading my JET Artisan Profile!
That's me on the right ... in my new hometown ...Boston!
Please remember to visit our Team Blog
again for our next JET Artisan Profile ...
Coming Soon!